9 WILD MEDICINE AND APOTHECARY SUBSCRIPTION BOXES TO DISCOVER
Are you looking for wild medicine and apothecary subscription boxes? Some of us are into natural healing products or collect herbs and compounds for remedying or improving our health. Like us, many other people are interested in such remedies, which makes medicine and apothecary subscription boxes a perfect present for them.
Wild medicine and apothecary subscription boxes are meant to provide inspiring and surprisingly high-quality supplements, herbs, and natural medications. They are arriving every month at your house and providing new apothecary ideas to help receivers in many aspects of their health.
Apothecary boxes are not for anyone. They are for peculiar people who love to take care of themselves and have the latest "grandmother remedy."
Let's see our best selection.
"This blog is readers-supported, and this post contains affiliate links, which means I will make a commission at no extra cost to you should you click through and make a purchase. "
BEST WILD MEDICINE AND APOTHECARY SUBSCRIPTION BOXES
Apothecary refers to the medical profession that helps others by giving medicines to patients. Today with an apothecary, we refer to pharmacies or the pharmacist behind the counter (usually owning it). Apothecary has a long tradition in researching curative herbal properties, and it is the "grandfather" of modern pharmacology.
Apothecaries used to dispense medicines and were a stable point for the community to give medical advice and even practice some medical procedures. A wild medicine and apothecary subscription box is meant to provide a little taste of this old tradition.
If you are fun of supplements, natural remedies or know a friend that likes everything related to it, you can get a subscription box and get every month different and new items to use or save in case of necessity. Likewise, if you have a family member obsessed with such things, a subscription box is a perfect gift to make them happy.
We have selected the most popular ( most ordered ) subscription boxes to add the best value to someone's life.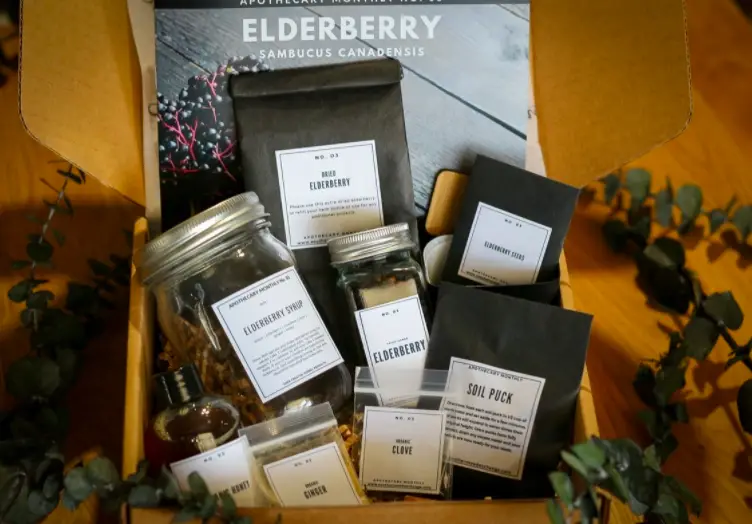 Apothecary Monthly is a box that is suited for all types of people. The box includes a monthly theme designed to educate the receivers on herbalism. The box is suited for those who like apothecary products and want to get educated at the same time. If you want to learn how to grow plants with specific medical properties, this box is for you.
It includes:
Each month will feature an amazing medicinal herb that is timely to the current season.
Monthly projects for hands on learning
Guides to take the guesswork out of creating medicinal remedies.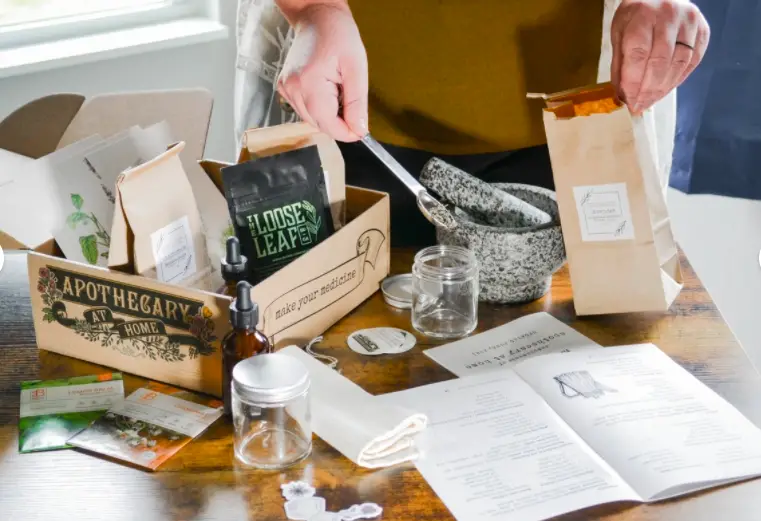 The Herbal Apprentice Box is best suited for those who want to learn to create their own herbal remedies right into their house and for those family members, friends, and even yourself, that want to become aspiring herbalists.
Every month, the box provides new herbs, recipes, instructions, projects, art prints, seeds, and more.
It includes:
Generous portions of dried herbs and projects based on a monthly health theme
Seasonal seeds to grow your own medicinal garden
In-depth study guides, monthly Zoom classes, and online community of learners
Collectible art prints, delicious teas, and bonus apothecary goodies!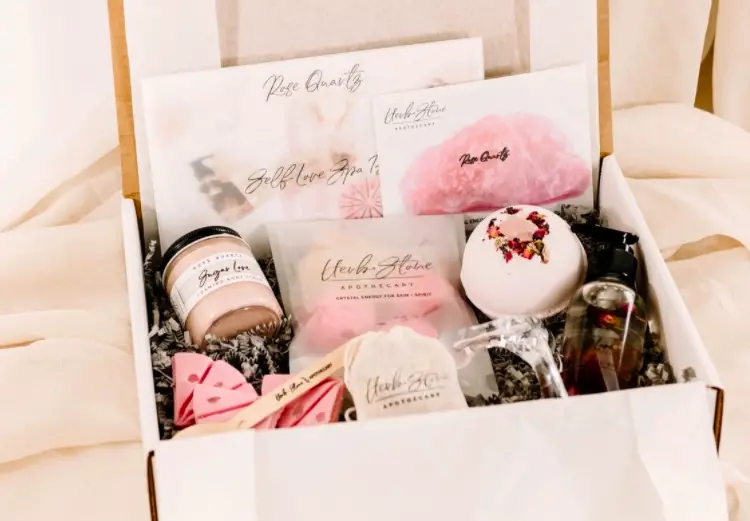 Those who want apothecary and herbal remedies to release stress will be more than happy with this monthly box. It is a curated box meant to bring relaxation into your life. It is packed with self-care products made with natural products, vegan, with zero toxins, and cruelty-free.
If you order the Spa box, you can get items such as body butter, body wash, bath bombs, shower steamers, body scrubs, body oils, massage candles, and many more accessories.
It includes:
5+ healing crystal infuses products
Each month you will receive a box featuring a different cyrstal healing stone
Organic Ingredients, all natural products, and do not contain synthetic ingredients, SLS, parabens, sulfates, phthalates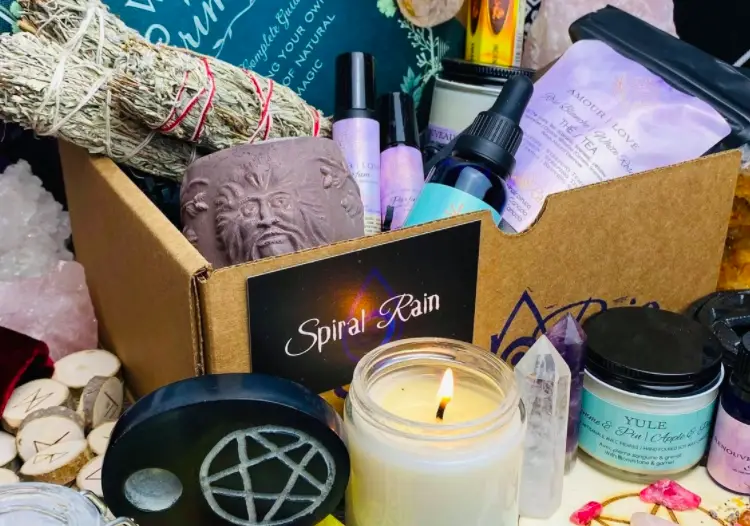 The Spiral Rain's Apothecary box is meant to heal the spirit. Each month every box is concentrated around a theme, and it can include items such as syrups, oil blends, floral waters, and more. So if you like the spiritual side of things and believe the soul to have higher powers over something, this is the box for you.
All products included in the box are made with natural ingredients and high-quality elements.
It includes:
All of products are carefully designed, blended or curated using only high quality & natural ingredients. Everything is handcrafted, hand poured, & hand chosen with intention.
It is filled with herbs, flowers, resins, 100% pure essential oils, candles, incense, etc.
Herbs, flowers, and resins come in cobalt blue, amber or green plastic PET jars, metal tins and black or kraft pouches to help preserve them from the sun and give them longer shelf life.
Oils and liquids come in cobalt blue or amber glass bottles to help preserve them from the sun and give them longer shelf life.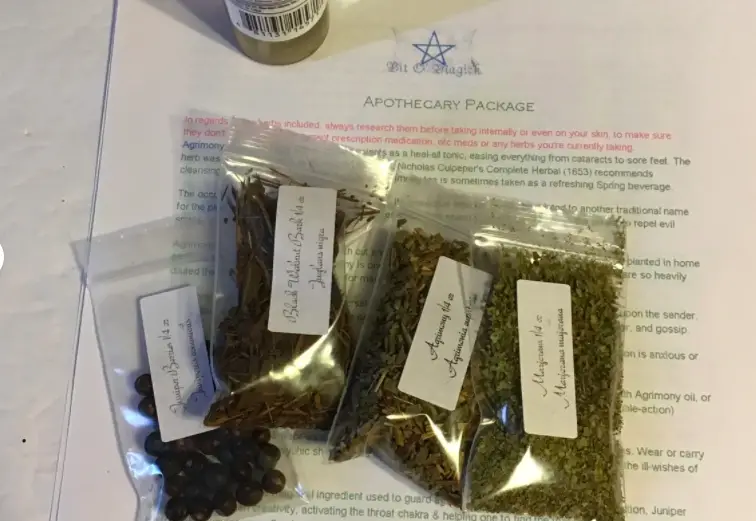 Apothecary Monthly Package is a perfect gift for those who want a simple and exciting box with many herbal products. It is a present that will satisfy most people because it is simple and has many herbal remedies ideas. In addition, the box contains herbals seeds and instructions to grow any plant.
It includes:
Friendly herbs
High quality herbs
Body sprays
Homemade healing salves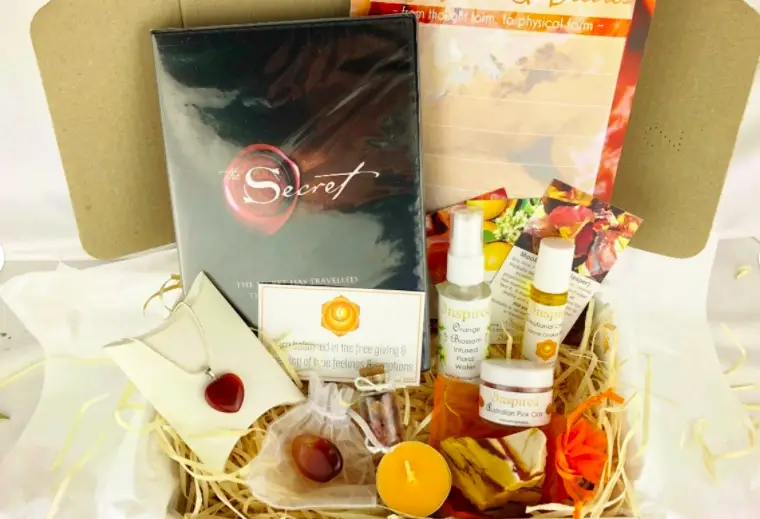 The INSPIRED Subscription Box is a luxury apothecary box. The box helps provide and create balance and a positive aura around you. It is a mixture of crystal and color therapy, natural therapy, aromatherapy, herbal medicine, and vibrational medicine.
It includes:
Iinspiring Book, CD, DVD, stationary or cards
Healing Jewellery
Inspirational Item(s)
Natural Therapy/ Aromatherapy/ Chromotherapy or Symbology Product(s)
Crystal(s)
Meditation/Affirmation Card(s).
A mix of vibrational, physical, emotional & mental healing products & therapies.
Includes emerging healing products & therapies, as well as old favourites.
Informational cards accompany most products, making it easy to learn and apply.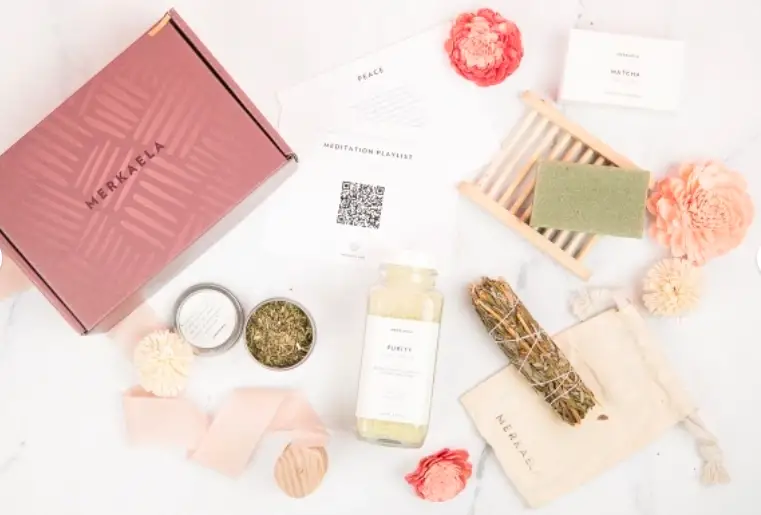 If you, your family, or a friend is into herbal body treatments, you have found the correct box. Merkaela box is a perfectly curated package with a handcrafted body butter or Body Oil. Everything is made with essential oils derived from organic ingredients.
It includes:
Artisanal products made with love and in small batches
Receive 1 handcrafted Herbal Body Butter or Body Oil (4 oz)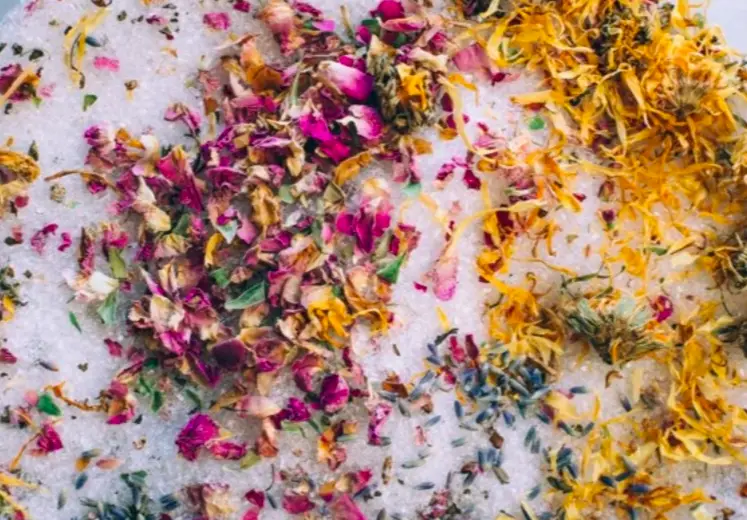 The Energy Cleansing Bath Mix Subscription box is a monthly release. It provides all the necessary to create an over-the-top bath experience. The purpose is to aid the body and spiritual cleansing. In addition, baths help raise positive vibrations, releasing stress and lifting the spirit.
It includes:
New Bath Recipe Each Month
Vibrant and aromatic flowers
Oils and natural elements
Brazilian Mineral Dense Sea Salt
Sacred herbs for deep spiritual cleansing
7-10 Bath Supply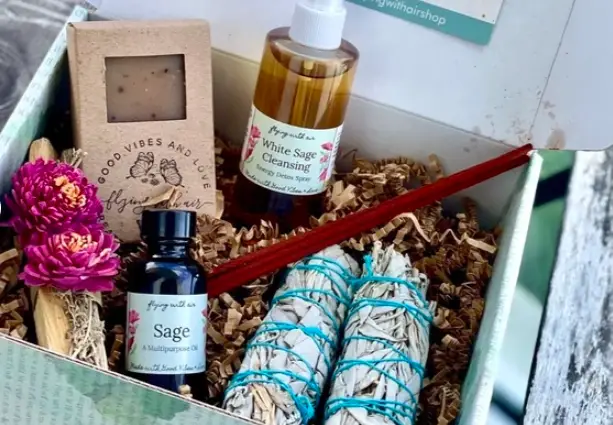 Flying with Air is a subscription box that has the purpose of providing a bohemian package that is perfect for gifting anyone or for treating yourself.
It includes:
Apothecary Itmes
Bohemian Items
artisan Items
Boho hippie wellness Items
Self care Items
CONCLUSION
Wild medicine and apothecary subscription boxes are interesting presents to gift someone interested in natural remedies or even who wants to grow plants indoors. Having someone packaging apothecary items and sending them to someone is a great advantage.
Read also: 17 BEST SUBSCRIPTION BOXES FOR SPORTS FANS