19+ BEST ECO-FRIENDLY SUBSCRIPTION BOXES TO DISCOVER
Would you like to discover the best eco-friendly subscription boxes? In this case, you have arrived in the right place. Eco-friendly subscription boxes are made out of the zero-waste principle and are meant for people who love green living.
Eco-friendly subscription boxes are made out of reusable items, green food, surprise products, reusable bags, plastic-free items, recyclable items, and many other items respectful of the environment or created with the concept of zero-waste.
Here are the best boxes in the eco-friendly and zero-waste field.
"This blog is readers-supported, and this post contains affiliate links, which means I will make a commission at no extra cost to you should you click through and make a purchase. "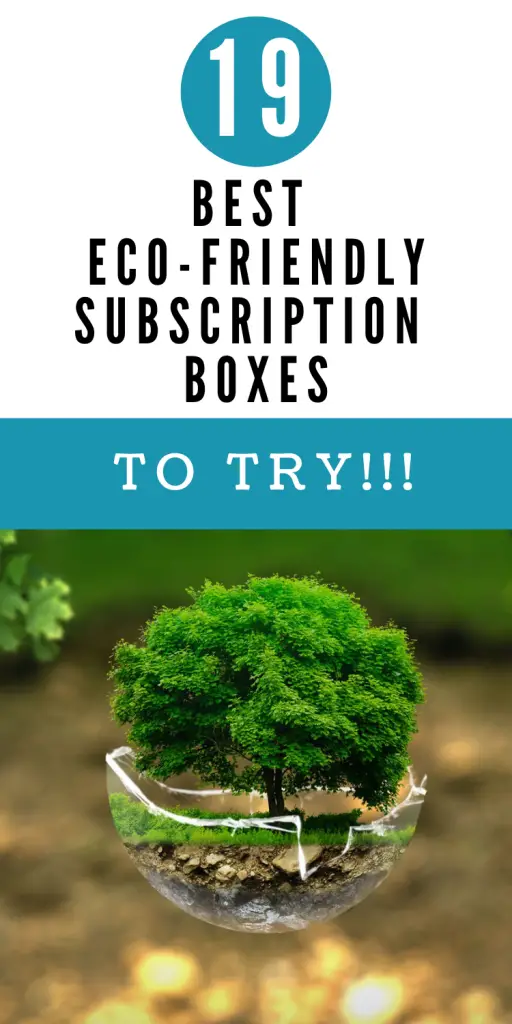 WHY GIFT ECO-FRIENDLY SUBSCRIPTION BOXES?
Eco-friendly boxes are an original idea to gift to people with a keen sense of ecology and who like to live a life mind to what they consume and which objects they collect around them. But those boxes can be a fresh new idea for people who do not know much about eco-friendly items.
Pretty much anything can be made into an eco-friendly item. People who do not know much about the subject can learn many things regarding reviewable energy, producing little to no waste, and reducing the plastic output into the environment.
The positive points in gifting or getting eco-friendly subscription boxes are the following:
Improving the lifestyle
Get a new viewpoint on life
Learn more about disposing of abjects
Get only items that are produced with 0 waste
Give an example to other people
If you wish to know more about the eco-friendly boxes, you will surely be intrigued by the list we have put together.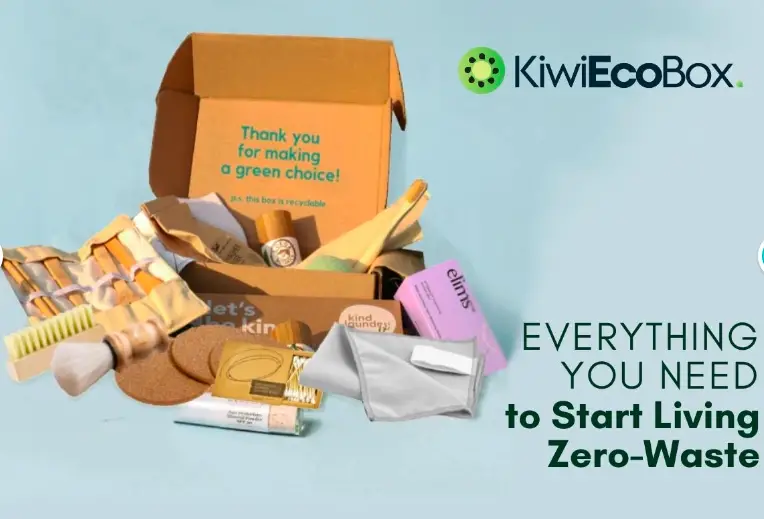 The Kiwi eco-box is perfect for those who want to have various items every month centered around 0 waste and green living. It is not a box that concentrates only on items in a specific field.
You will get boxes with cleaning supplies, food, personal care, kitchen products, travel items, etc.
It includes:
5-6 items every month
100% recyclable
Always new items every month
Everything is biodegradable and compostable
Zero-waste packing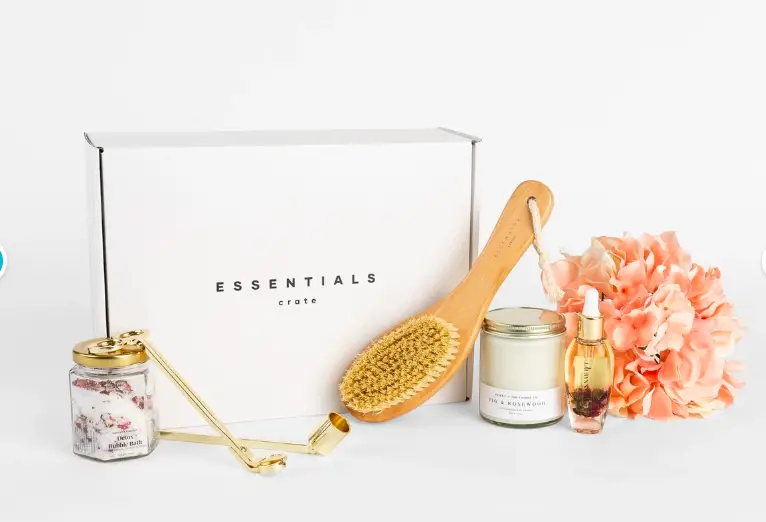 The essential create is another well-made eco-friendly subscription box. It is carefully composed of personal care items and items for the house. For example, you could find cleaning solutions, kitchen gadgets, utensils, aromatherapy products, skincare, body care products, wellness, and personal hygiene.
It includes:
Non-toxic products
All items are sustainable
Organic-plant based ingredients only
Persona care, beauty, wellness, skincare, cleaning supplies, products, and more
Eco-friendly packaging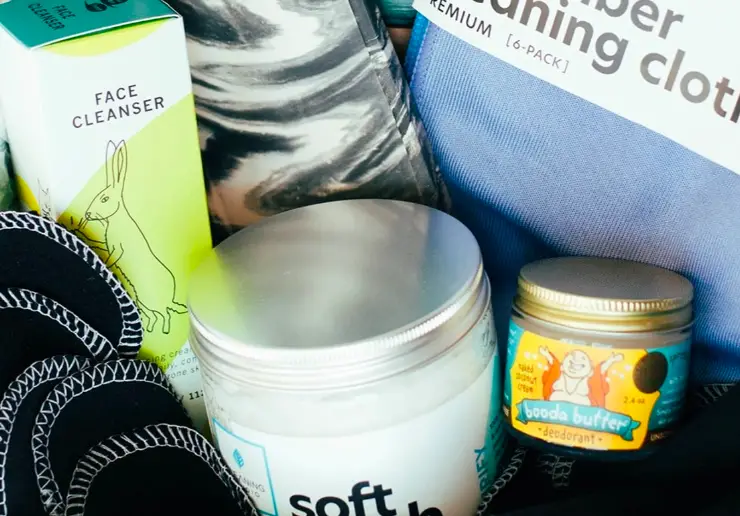 Eco Crate Of America is a high-quality box for people that like living green. It includes items for personal care and house cleaning. For example, you could find things such as body creams, face scrubs, lipsticks, essential oils, and many items for a sustainable house cleaning.
The products do not include any harmful chemicals or toxic ingredients. In addition, every item is pet safe and mom-approved.
It includes:
A lot of quality products to clean the house
All products are Made in the USA
No harmful chemicals
Kid-friendly, pet-safe, mom-approved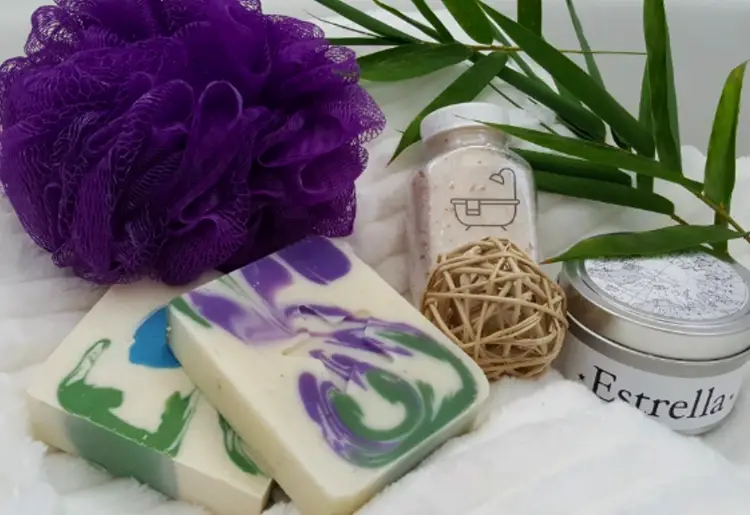 If you are really into self-care or want to find a perfect gift for those into self-care, Noture is the box for you. Every package is different, with unique items for personal care. So if you want to spend time taking care of yourself and get rid of stress, Noture has the proper things.
It includes:
3-5 products based on the monthly theme

Bath/body accessories
Candles
Books
Jewelry
Inspirational messages
Chocolates
Journals
Product guides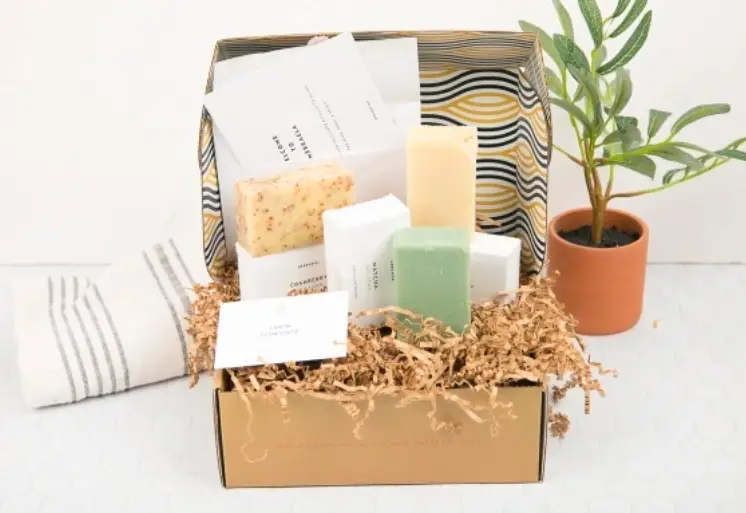 Handmade soap is always better than commercial soap since it doesn't contain harmful chemicals and toxic ingredients. If you are into natural soap or have friends that like only genuine products.
Each soap is organic and natural, without harmful chemicals, helping every person to have a more holistic approach to life.
It includes
Three handmade soaps
Meditation and a music playlist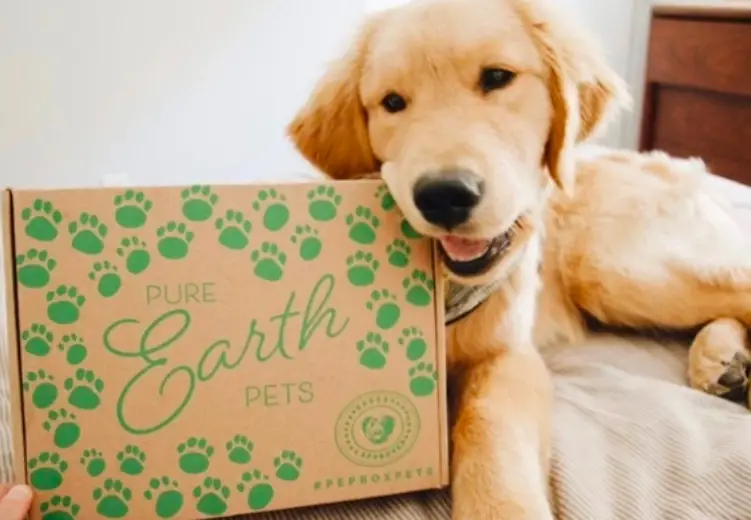 If you have a pet and want to make sure he is surrounded by toys and items that are entirely sustainable. The Pure Earth Pets Eco-friendly box is filled with treats and toys for your best friend on four paws.
It includes:
Sustainable Toys

Natural Treats
Dog Treats
Dog Toys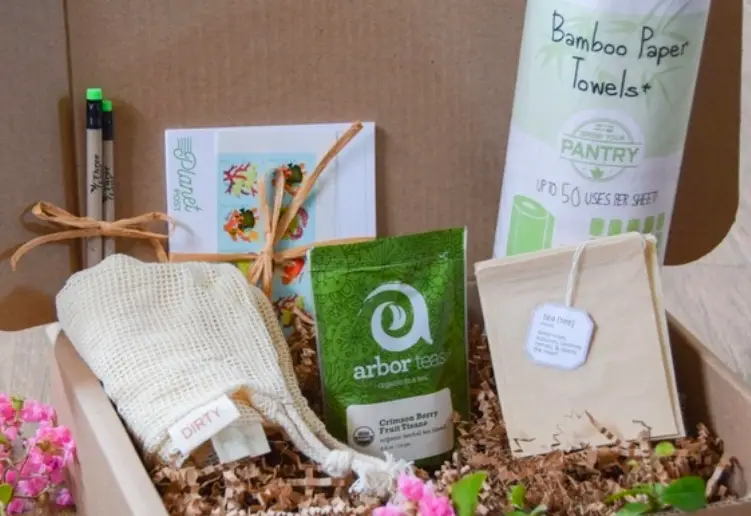 Do you want to reduce waste and CO2? The Planet Post box contains only eco-friendly products and informative items about the climate and other issues. It is a perfect gift for people who have the state of the planet at heart.
It includes:
Perfect items for the eco-activist, eco-curious, or eco-anxious
The possibility of engaging with your representatives on crucial issues
A way to call out corporations responsible for global problems
Clear infographics and links to research and informative videos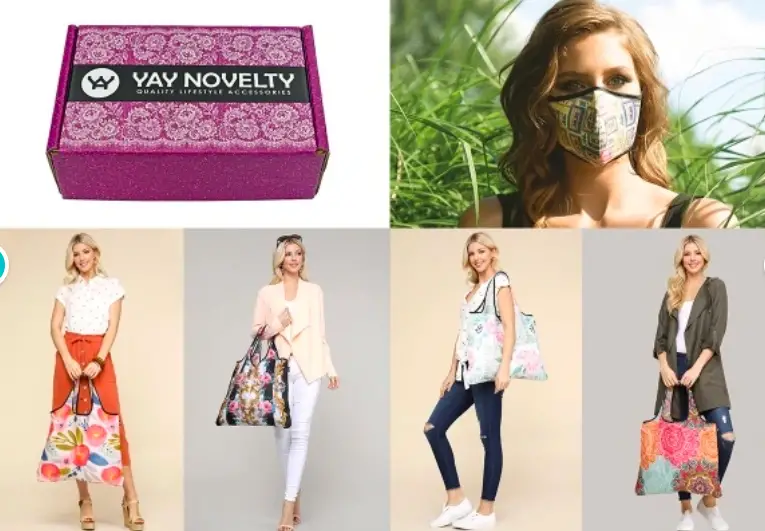 This is a box made for those who like reusable bags and masks. Every month you will get new designs and masks with a matching new reusable bag. You can choose the prints you want the most.
It includes:
Each YaYbag is high-quality, made with a touch of fashion
Reusable shopping bags. Each item is chic, durable, and adds style to any outfit.
It contains masks that are easy to breathe, provide protection, are water-repellent, have moisture management, and are adjustable, fog-proof, washable, and stylish.
All items are made in the USA.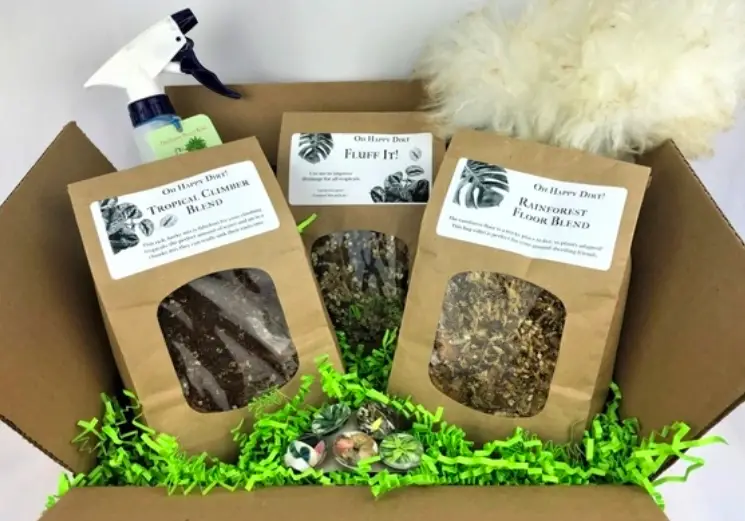 Surely you know people that like plants. In this case, The Hefty Plant box can come really handy. The package could include unique soil, tools to take care of plants, general care products, fertilizers, and more. All is put together with care and respect for the environment.
To make it more attractive, the creator of this box included unique gifts and surprises for you, such as jewelry, bags, and more.
It includes:
Specialty soils
Plant care tools
Care products
Fertilizers
A gift for you
Plant-themed jewelry, bags, and home goods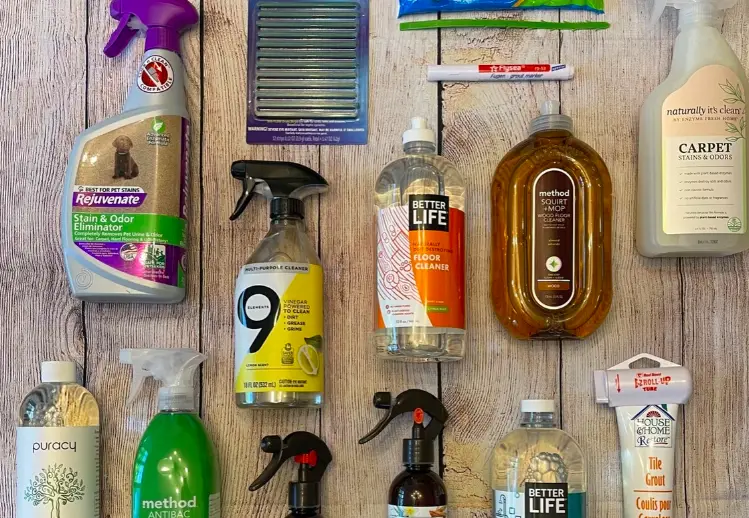 This box is for you if you want to clean your house with natural and biodegradable products. It is also a perfect gift for those who do not want to clean the house using many chemicals that can be harmful to the environment and the house inhabitants.
Every month, the box arrives at your house full of items for house cleaning or purposely made to clean appliances and other surfaces.
It includes:
Everything is eco-friendly

Safe products for

pets and kids
Floor cleaner
Carpet cleaner
Surface & window cleaner
Bathroom cleaner
Grout restorer
Air fresheners
AC/Furnace filters
Oven cleaners
Fridge fresheners
Washing machine cleaners
Dishwasher cleaners
Rinse aid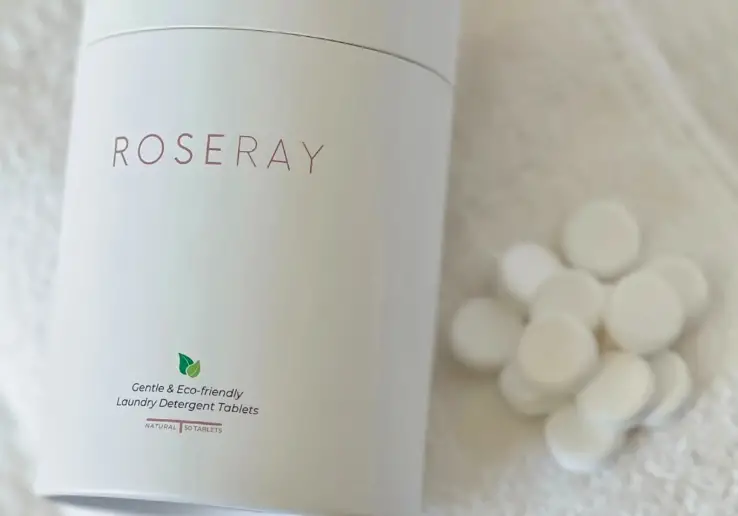 In the list of eco-friendly subscription boxes, one cannot miss one that provides a sustainable laundry detergent. Those who love to wash their clothes without artificial chemicals will like this box.
It doesn't contain skin-irritating, phthalates, parabens, or synthetic fragrances added.
It includes:
Sustainable products
Natural ingredients
Easy to Use
Mess-Free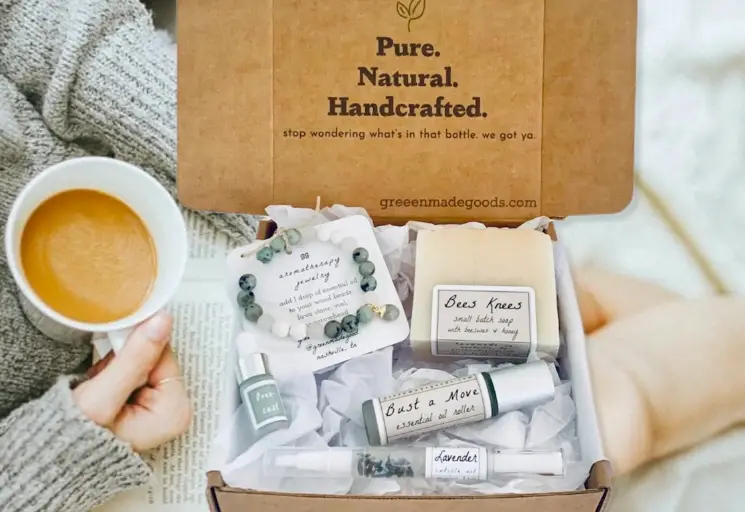 It is not easy to find products that do not contain cheap chemicals in these modern times. However, if you want only the best for your skin or personal care, or you have friends that do not use other than natural products, the Green Made Beauty Box is perfect.
The box items are handcrafted. Some things you can find in the box are bath soaks, lotion bars, nail pens, lip balms, and even natural perfume.
It includes:
Essential oil mini dropper
Natural perfume rollers
Small batch, handcrafted items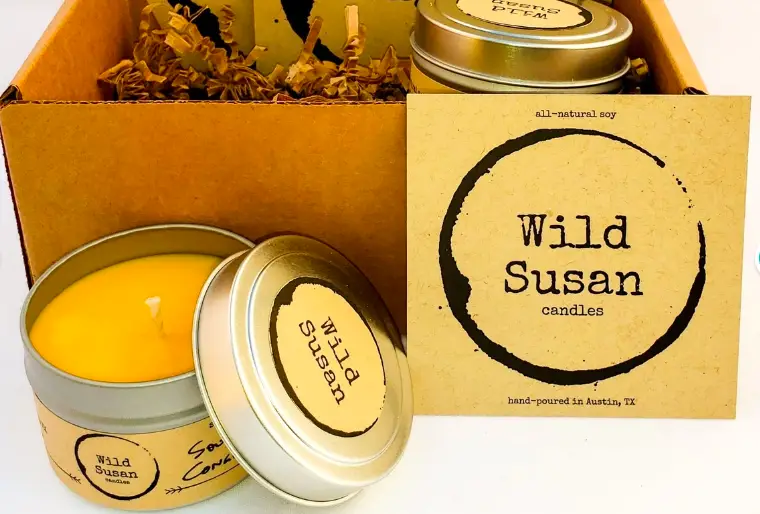 There are even sustainable candle eco-friendly subscription boxes for those who like candles. Only a Little WIld provides candles with different scents each month. The candles are all made from natural products and soy.
The products used are natural soy wax, natural cotton wicks, and natural fragrances.
It includes:
Unique scents
Up to 40 hours of burn time
Clean burning and consciously sourced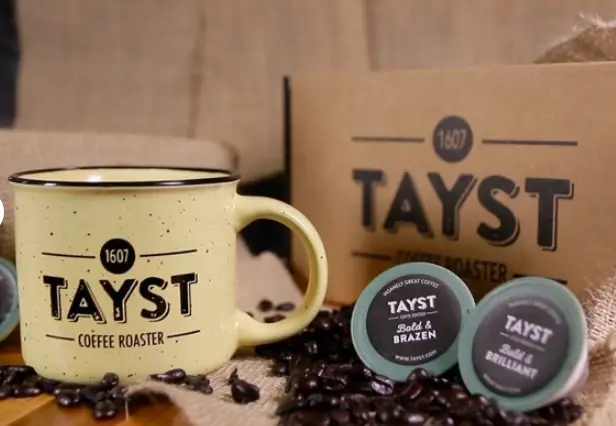 Many coffee people are also into helping the environment. Tayst coffee is a perfect box for those people. It is a box providing Keuring pods that are 100% compostable, and the coffee is sustainable and roasted deep. It is one of the eco-friendly subscription boxes to try that has something to do with coffee that tastes good.
It includes:
A premium coffee for exquisite tastes
Superior beans
Roasted fresh
100% compostable pods
Compostable
Biodegradable Keurig Compatible Coffee Pods
Contain NO plastic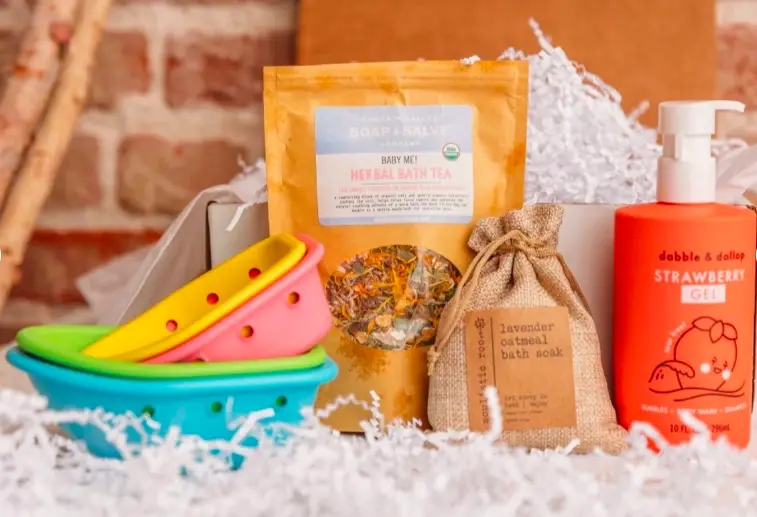 Moms who want to give their kids a non-toxic bath can find the Bath Time box very interesting. The package includes many natural bath items and additional presents and goodies for the kids to make the bath more interesting.
It includes:
Each bathing box contains 3 to 5 full-size products
Shampoo
Body wash
Bubble bath
Lotions
Soap bars
Bath toys
Bath utilities
Additional unique items
All bath toys are mold-free and easy to clean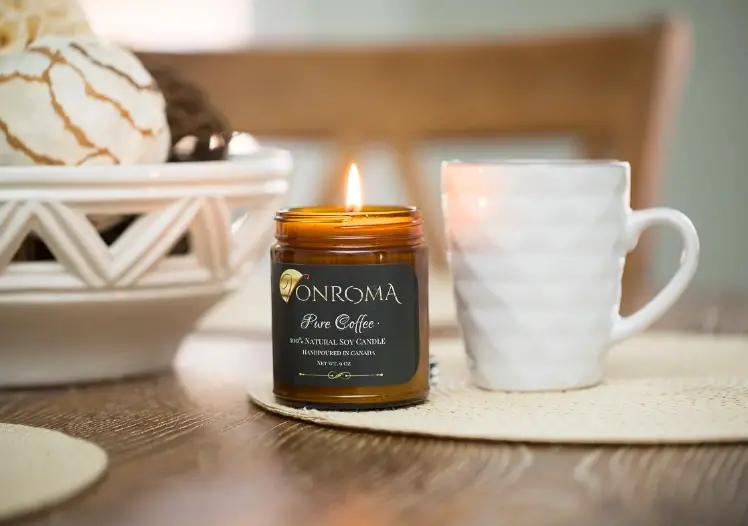 If you are into candle eco-friendly subscription boxes, then you can't miss this one. It provides top-quality soy candles. It comes with different scents, and each candle is carefully curated.
It includes:
Hand-poured
100% natural soy candles
New scents each month
Vegan and kosher friendly.
Free of Paraffin
Bees wax
Palm oil & phthalates
Choose between 9oz for 50+ hours burn time and 16oz candle for 100+ hours burn time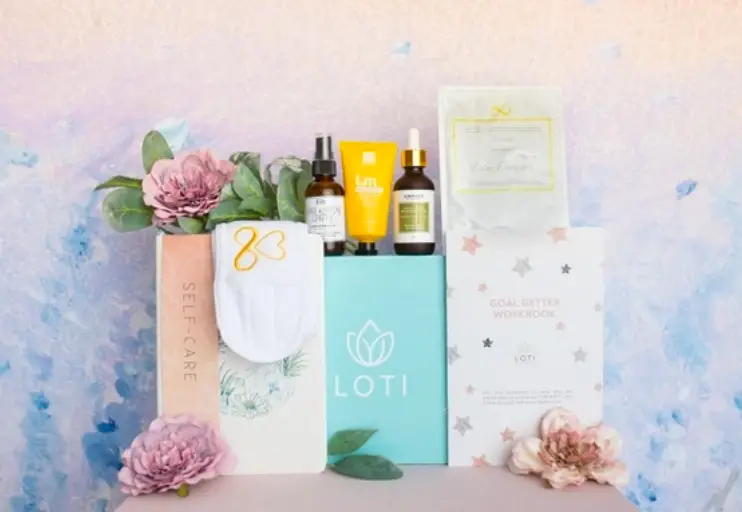 This box is centered on stress relief and fighting anxiety. It has only natural products that help anyone fighting challenging life events. Each box is centered on a theme and comes with various items to boost a positive mindset for self-care and love.
It includes:
Therapeutic activities
Worksheets to change your mindset
100% natural and cruelty-free.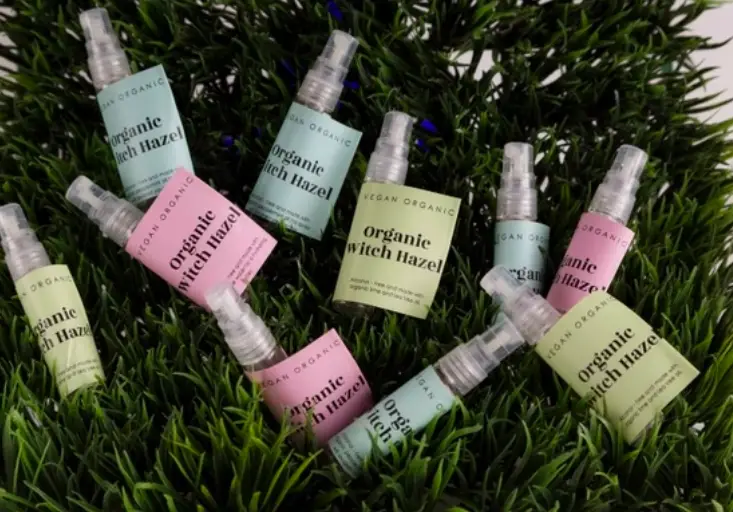 There are also natural essential oils without harmful toxins among the eco-friendly subscription boxes. However, cheap and average products are made with toxic synthetic elements. In this box, you will only find certified organic products.
It contains essential oils for skin care and many other clean living solutions.
It contains:
Luxury skincare made

Organic and vegan ingredients

All reusable glass bottles and jars
100% pure, Certified Organic, and Vegan Ingredients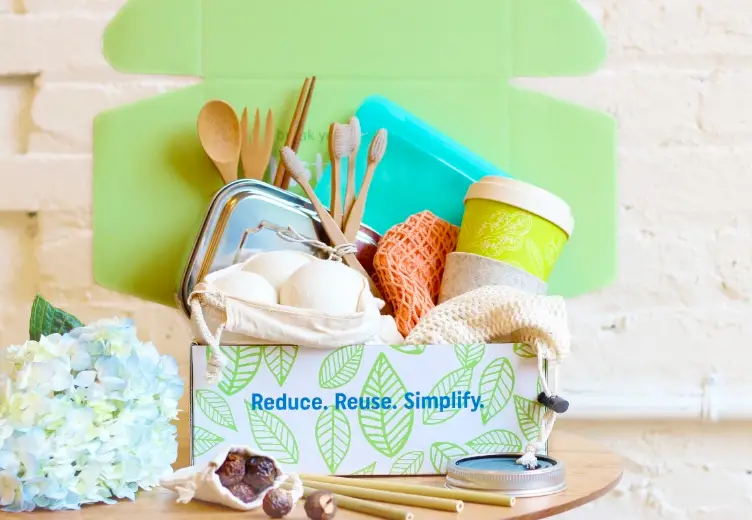 Plastic is harmful to the environment, and the Green UP box is free of it. You will get tons of items every month, which are entirely zero plastic, zero waste, and any kind of sustainable products.
It contains:
6-10 full-size plastic swaps

Plastic-free treat

Products include home goods to personal care.

Products for your home,

Products for the

kitchen,

Products for

personal care routine

Work items

Travel items

E

ating out

items
Cruelty-free, ethically sourced, and clean products
Read also: 15 BEST DIVINATION SUBSCRIPTION BOXES FOR WITCHES AND NOT
Frequently Asked Question
Are subscription boxes bad for the environment?
Subscription boxes are bad for the environment because most of the packages or unwanted items end up in landfills. A zero waste subscription box is very beneficial and will partially remedy the situation.
How to choose the best organic monthly subscription boxes?
To choose the best organic subscription boxes, you have to read carefully about what is inside, and you can find trusted brands that are known for providing natural products.

What is a non toxic subscription box?
A non-toxic subscription box is made of natural items that do not contain chemicals or harmful content. This includes the package itself and everything that is inside the box.