IRISH GIFTS FOR MEN – 23+ BEST IDEAS YOU DID NOT THINK OF
Are you looking for Irish Gifts for men? If you like them or have friends who want to receive Irish gifts, you are arrived in the right place to find some original ideas.
There are tons of traditional Irish objects that are perfect for a gift. In addition, Irish items are suitable for Irish friends and fashionable objects to gift to those who love such traditional things and love Ireland.
Here is a collection of Irish gift Ideas you will enjoy.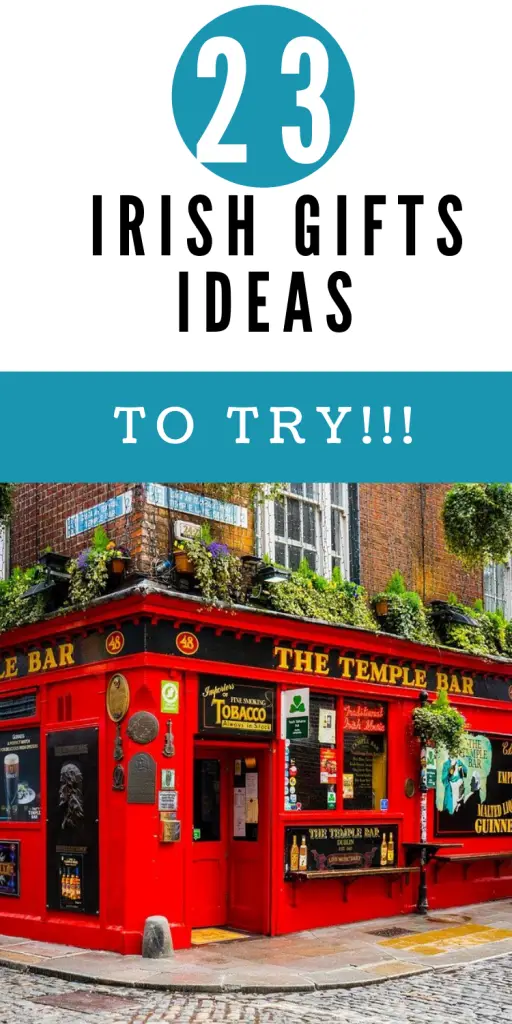 OVERVIEW OF IRISH GIFTS FOR HIM
Men tend to be challenging to find gifts for birthdays, anniversaries, holidays, and other such celebrations. But if you know he's Irish, is of Irish descent, or is just a simple Hibernophile (someone who loves Irish culture in general), then getting a themed gift of this sort is ideal.
Some of the best Irish gifts for him could include Celtic knots on jewelry, watches, cufflinks, or similar trinkets. In addition, however, you could buy him a whiskey decanter set, a gift to accompany his love for Guinness beer, a complete Irish history book, classic Aran blankets, or a gourmet food gift box.
Here is an overview of Irish gifts for men:
1. Celtic Knots
2. Irish Whiskey Decanter Sets
4. A Book for Irish Historophiles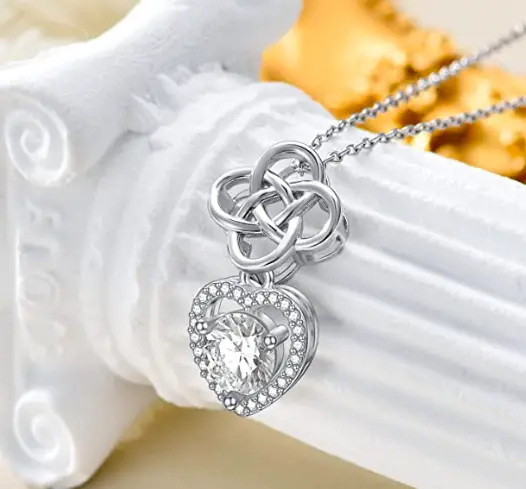 One of the most essential aspects of Irish culture, past and present, is the use of the various knots handed down from ancient Celtic times. You can find these on t-shirts and blankets. But, they are most common in jewelry, especially bracelets, rings, cufflinks, necklace pendants, etc. The following list contains some of the more popular and common:
Dara Knot: Sharing the same name as the word for an oak tree, the "Doire" or Dara knot symbolizes not only the Celtic penchant for trees but also fortitude, inner strength, and resilience.
Sailor's Knot: Ancient Celtic sailors would weave these knots out of extra rope from their ships. With each knot created, they believed it sent loving prayers and thoughts to loved ones. It brings love, luck, fortune, and romance.
Trinity Knot: A classic Celtic symbol, this is the three-cornered knot that looks something like a pyramid or triangle. The difference being they connect in the center.
Serch Bythol: The Serch Bythol is a very old-fashioned Celtic knot with a Welsh undertone. They represent loyalty, family, compassion, generosity, and love-everlasting. It is the joining of two Trinity Knots in such a way as to appear never-ending.
Claddagh: Often seen in the shape of a ring, it comprises a heart, crown, and two hands which symbolize love, loyalty, and friendship.
Celtic Cross: For the Irish Catholic, a Celtic cross is a representation of the classic cross honoring the suffering of Jesus. However, it will come with a variety of intricate knots or symbols. These can be Serch Bythol, Trinity Knots, or a Dara Knot.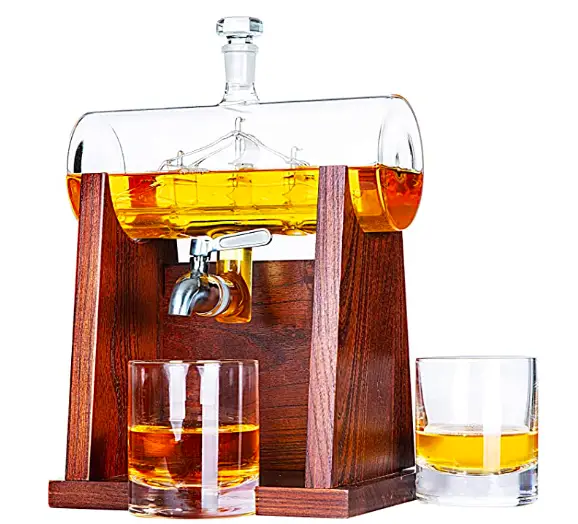 If the Irish man in your life loves to imbibe a dram or two of the water of life from the Emerald Isle, then a decanter set is a must-have. There are a number of them available. Some comprise pure crystal, while others use refined and fortified glass. You can even get ones engraved with his name or a Celtic knot. 
Two of the most beautiful and exciting available on the market are:
Galway Crystal Decanter with Glasses; Tray: This crystal whiskey decanter set's exquisite cut detail and design are stunning and impressive yet practical. It provides a serene ambiance while maintaining whiskey at a perfect temperature.
Marquis Markham Stacking Decanter Set: This is not just any crystal whiskey decanter set; it comes with two tumbler glasses that stack atop one another. It's very compact and convenient but also sleek and stylish.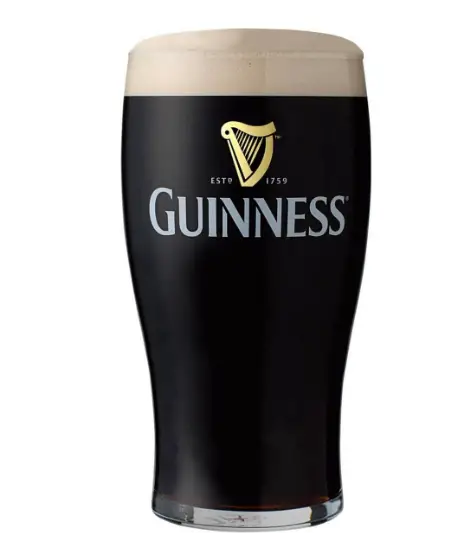 In the event the man for whom you wish to find a gift isn't the whiskey-drinking type but definitely has a sweet tooth, perhaps a Guinness beer hamper will suffice. While there isn't any actual beer that comprises the set, everything inside is a fantastic accompaniment to the famous thick black brew.
This huge gift box set includes chocolate mini pints, three gourmet sets, a fudge tin, toffee, truffle chocolate bar, chocolate truffles, a travel mug, drink cooler, playing cards, and a set of six coasters.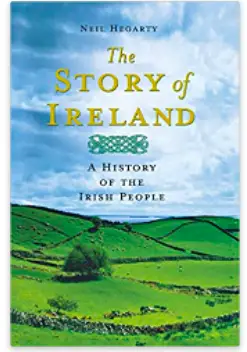 When the man in your life is a history buff on all things Irish, there's one book that's the best out there today. Called "A History of Ireland in 250 Episodes" by Jonathan Bardon, it's the only history book your recipient will ever need.
It details the most prolific and prominent events in Irish history that range from the Ice Age to more modern times. It includes discussions about things like the Battle of Widow McCormack's Cabbage Patch, the conversion of Celts to Catholicism, the War of Independence, and so much more.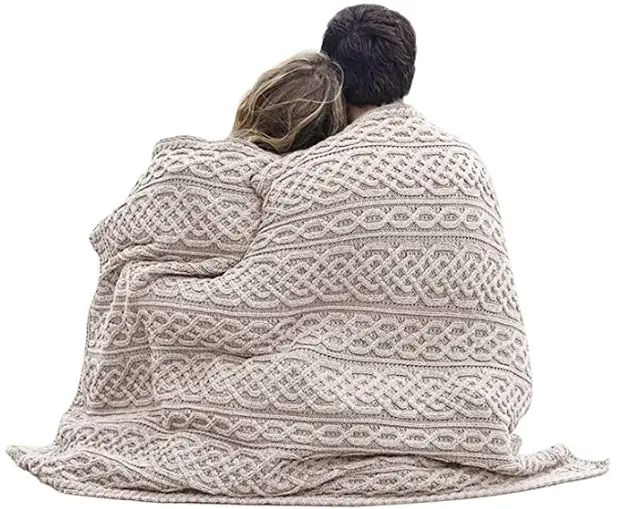 To keep the Irishman in your life cozy and warm during the winter months, consider looking into the wide world of Irish Aran blankets. These comprise 100% pure, thick hand-crafted Irish wool. They come in a number of patterns, colors, styles, shapes, and sizes.
They brighten up a room while also providing practicality, comfort, beauty, and style. Irish Aran blankets are notorious for lasting a lifetime while providing a quality material that can even serve as family heirlooms.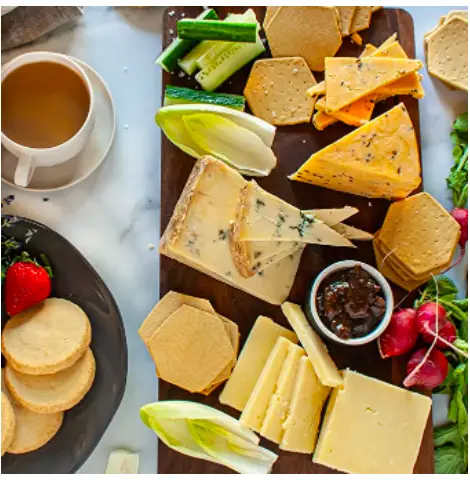 To give the taste of the Emerald Isle in the comfort of the confines of home, consider getting a gourmet food box with an Irish flair. Many places online feature such things, but some of the more appealing options come from Irish Gourmet, iGourment, and the Irish Store.
Emerald Indulgence by Irish Gourmet: This ginormous box has strawberry-champagne truffles, chocolate, oat cookies, biscuits, shortbread, jelly, chocolate cake, rhubarb-ginger jam, white-chocolate berries, vegan vanilla fudge, chocolate-apple sticks, chutney, soda bread, cheese, oatcakes, veggie crisps, seasoned almonds, tea and two bottles of wine.
A Little Bit of Ireland by iGourmet: This assortment box includes mature cheddar from Kerrygold, a creamy and mild cheese called Cashel Blue, Follain Irish Jam, tea, biscuits, shortbread, and Irish cream coffee.
Deluxe Family Irish Breakfast Basket by the Irish Store: This is a mega breakfast hamper specifically designed with Ireland in mind. Coming in a wicker basket are Irish sausages, cocktail sausages, black pudding, white pudding, Irish Rascher Bacon, soda bread, Irish butter, tea, Irish jam, and cheddar cheese.
FIND MORE IDEAS FOR A GIFT SUITABLE FOR A MAN.
Read also: 15 BEST DIVINATION SUBSCRIPTION BOXES FOR WITCHES AND NOT