WHAT IS A WHITE ELEPHANT GIFT? (ALL YOU NEED TO KNOW)
What is a white elephant gift? Christmas festivities, gatherings, and parties ensue when the holidays come around. One of the most popular party games is the white elephant gift exchange. Although many have heard of it, it is not always clear what kind of gift should be bought for this game.
Typically, white elephant gifts are not genuinely valuable or sought-after. More often than not, they are joke gifts that are passed around the group, the goal being to walk away with the best present possible.
The game has its own set of rules, and certain kinds of gifts are considered white elephant gifts. In this article, we will be taking a look at the white elephant gift exchange, how to play, what kind of gifts are suitable, and more.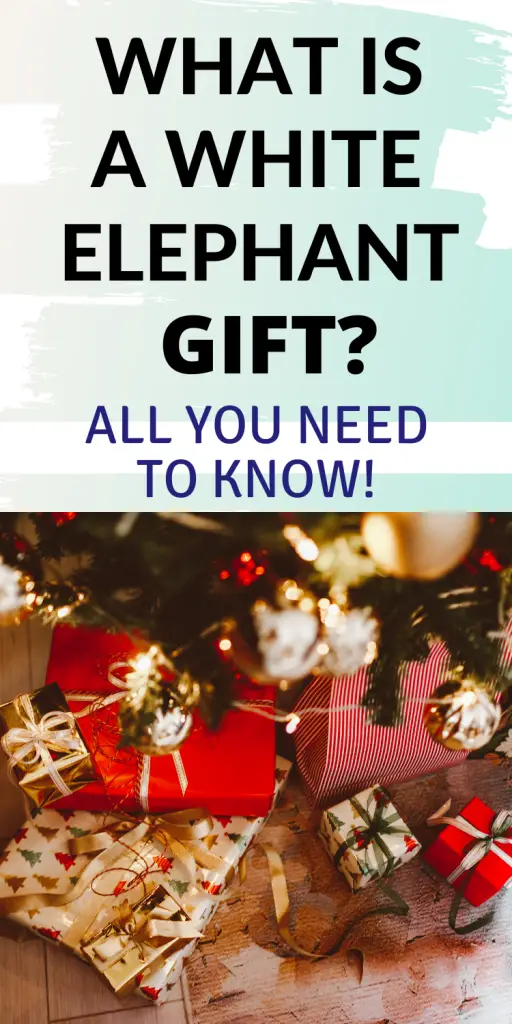 WHAT IS A WHITE ELEPHANT GIFT GAME (GIFT EXCHANGE)?
Also known as Yankee Swap or Dirty Santa, this party game began in New York City. American immigrants would give each other gifts in the marketplaces. This eventually evolved into a party game that has since become known worldwide.
The point of a white elephant gift exchange is to bring mystery gifts that are already wrapped and to pass them around until everyone is eventually stuck with a random gift. There are different variations of the white elephant gift exchange, but the overall idea is everyone brings a gift that will eventually be swapped.
The meaning of "white elephant gift" is to provide an extravagant and unpractical gift to amuse other people. The purpose is not to gift something that has a high monetary value.
HOW TO PLAY THE WHITE ELEFANT GIFT EXCHANGE?
Although there are quite a few game variations, they all follow the same basic rules, which are as follows:
1. EVERYONE BRING A GIFT
Everyone brings one gift that is already wrapped, which will then be placed into a pool of gifts for the game. Then, participants try to get funny, uncommon, extravagant, and surprising gifts.
2. RULES ARE FINALIZED
Players will determine in what order they play the game. This can be done by drawing numbers or names out of a hat. In this way, it is clear who is first and in what order the participants are choosing a present.
Players sit around the pool of gifts, preferably in a circle, and they will take turns in order.
3. PARTICIPANTS CHOOSE THE GIFT
The first player chooses and opens a gift. 
Any of the following players will have two options: 
Pick a new unwrapped gift or
Steal a gift from a previous player. Anyone who gets their gift stolen can then choose to pick a new unwrapped gift or steal a gift from someone else.
It is important to note that a present can only be stolen once during each turn. After that, players who get their gift stolen must wait to attempt to get that gift back.
3. THE GAME GOES ON FOR 3 SWAPS
Typically, after three swaps, the turn will end to prevent the game from going on for too long. However, some variations have different rules regarding this.
After everyone has a turn, the first player can swap their gift for another gift that is already open. Anyone who has their gift stolen from them can then steal from someone else. However, the other person must not have had a gift stolen from them already. 
4. WHEN THE GAME ENDS
The game ends when someone decides to decline the opportunity to steal a gift.
WHITE ELEPHANT GIFTS EXCHANGE GAME VARIATIONS
Many of the game variations have to do with stealing or swapping gifts. For example, some variations say that if you are stolen three times, you can no longer have your gift stolen from you. Another variation stipulates that if a gift is stolen three times, it can no longer be stolen, and the last person holding that gift gets to keep it.
Other game variations include no extra turns or extra swapping. Others choose to play the game by reading a Christmas story or poem and having players pass wrapped gifts to their left or right until the end of the story. Players will then end up with whatever gift they are holding at the end.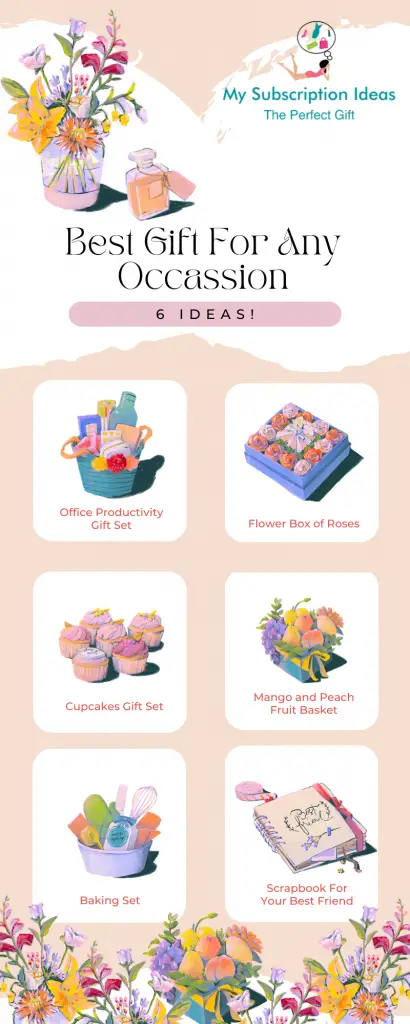 WHAT IS CONSIDERED A WHITE ELEPHANT GIFT?
Most white elephant gift exchange events will come with a budget limit, typically around $20. The idea is to bring a gift that is not expensive and would not be a great financial loss if someone were to dispose of it since the game's purpose is more for entertainment than the gift itself.
Organizers of white elephant gift exchange events may have specific instructions or themes in place, but you typically want to bring an interesting gift. The most common type of gift is a funny gift or a joke gift.
Some will bring weird gifts, such as gadgets or artwork. These are more sought-after than joke gifts. However, you can always bring a genuinely lovely gift as well if joke gifts are not your style. If the gift follows the budget and instructions, it can be used for the game.
WHITE ELEPHANT GIFT EXAMPLE
Now that we have highlighted the categories of gifts typically used in a white elephant gift exchange, here are some more specific examples of potential gifts you can bring:
Bacon candy bar
Silly hats
Christmas themed mugs
Themed calendar
Joke shirt
Cozy socks
Mini waffle maker
Bluetooth Wireless Headband Headphones
Coffee Mug Warmer
Winter Touchscreen Gloves
The gift does not have to be particularly elaborate or rare. It can be as simple as a hilariously large candy bar or as complicated as a personalized tacky Christmas sweater.
At the end of the day, the point of a white elephant gift exchange is to have fun with those you love most during the holidays. So whether the gift you bring is funny, weird, genuine, or anywhere in between, just make sure it is interesting and make sure you have fun.
It is up to you!
HOW DID THE WHITE ELEPHANT GIFT TRADITION START?
The name "white elephant gift" started to be used a long time ago based on the habit of the King of Siam, today's Thailand, to gift white (or albino elephant) to other countries that he did not like or that did something wrong to him.
He believed that in this way, those countries would get into trouble for the high cost of animal maintenance. But. is not yet agreed upon by everyone.
FREQUENTLY ASKED QUESTIONS
What is a good white elephant gift for adults?
A good white elephant gift for adults is funny, creative, can surprise the other person, and possibly can be used to do some useful things, such in the case of socks, gloves, etc.

Can I buy a $5 white elephant gift?
It is possible to buy a $5 white elephant gift since the idea behind these types of presents is to be cheap and to be made for entertainment purposes.

How can I find the best white elephant gift?
If you want to be the one with the best elephant gift, you must be creative and research to find a new object or funny things. Every year the market provides new ideas. So you must spend time researching and figuring out what can make your friend and family laugh and happy or even surprise them (since you know their character).