17 BEST ART SUBSCRIPTION BOXES FOR TEENS, ADULTS, AND KIDS
Are you looking for an art subscription box? We all know that artists are not the most comfortable people to gift a present to. We may have friends artists, or we may like artistic products, but our creation may lack when it comes to choosing a great gift. With this article, we are going to help you in finding creative and original presents.
Art subscription boxes are those monthly subscriptions made to deliver an original and unknown present directly to someone's home. Art subscription boxes are made of items used to create art projects, DIY projects, and creative projects, often teaching how to get those projects done. Art subscription boxes are available for kids, teens, and adults.
Let's see our selection.
"This blog is readers-supported, and this post contains affiliate links, which means I will make a commission at no extra cost to you should you click through and make a purchase."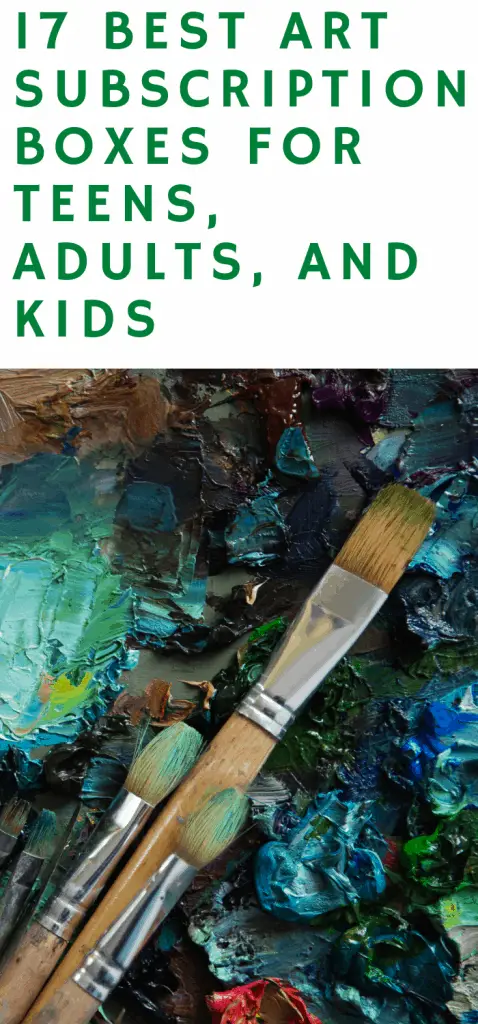 BEST ART SUBSCRIPTION BOXES
Subscription boxes for artists are a great way to promote and inspire an artistic mind. Often we do not know what kind of present to give to someone who likes to create.
The best part of it is that those boxes are already put together, so we do not have to spend hours trying to figure out what kind of original gift would be better. Every month is a different collection of creative ideas, lessons, and ways to keep n artistic mind busy.
What are we looking for in an art subscription box? We want to see original, educative items and ways to get a creative mind occupied with valuable and imaginative tasks. We are looking to find value and brilliance.
We have collected a series of creative, brilliant, original subscription boxes ideas, that you can gift to someone like-minded.
We have selected the most popular ( most ordered ) subscription boxes and one that can add the best value to someone's life.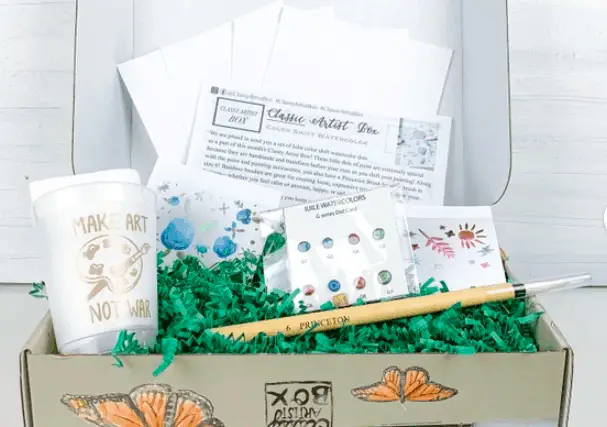 This box is for teens and kids, possibly for the grown-up who enjoy learning the basics of artistic creation. It contains monthly supplies and lessons, so one can learn by doing the projects in the box.
It contains:
Quality, carefully sourced art supplies
Homeschool art curriculum
Educational
Timely and interesting art lessons
Mommy & Me kids projects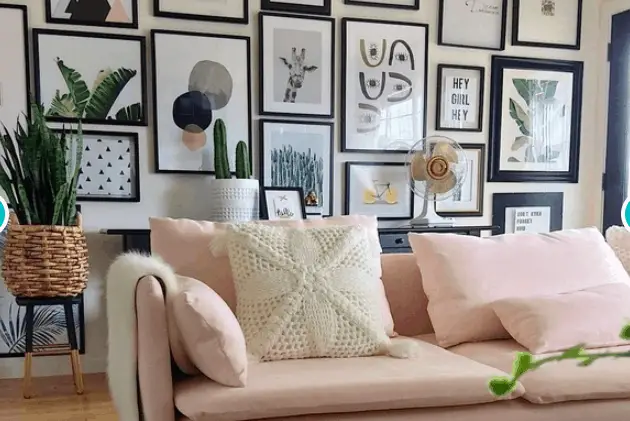 This box is for the people who like art but do not want to do it themselves. It is a great aesthetic selection of prints from all over the world that will make your house a stunning place to look at.
If you like such things and want to be surprised every month, or if you have a friend that likes it, this is a perfect box. This box will help to decorate someone's house without doing any hard work.
It includes:
8 subscription options to choose from
1 print per month
Print sizes: small to XL
Receive the highest quality archival fine art paper and handcrafted framing
Access a tightly curated selection of well-known and up-and-coming artists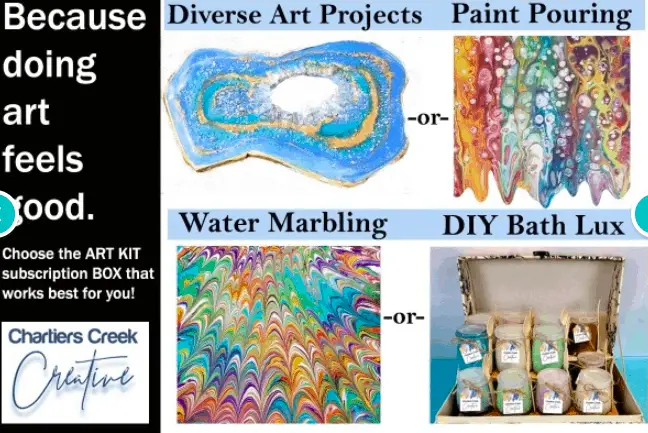 With this box, a person can create in many different ways, giving voice to the inner artist in him. It is an excellent box for people who like to get active and show their creative talent. It is not for people who want things already done.
With this box, a person will learn new skills and art forms like water marbling, paint pouring, Ebru water marbling, bead jewelry making, alcohol inks on glass, resin geodes with crystals, scented sugar scrubs, mandala rock kits & more.
With this box, one can get relieved from stress and have some fun. It is for adults and kids alike.
It includes:
Easy for beginners, yet challenging projects for experienced artists.
All supplies and tools included. Open the box and get started right away.
Learn a new art or technique each month like fluid paint pouring, painting on water, resin art, alcohol ink, mandala stone creations.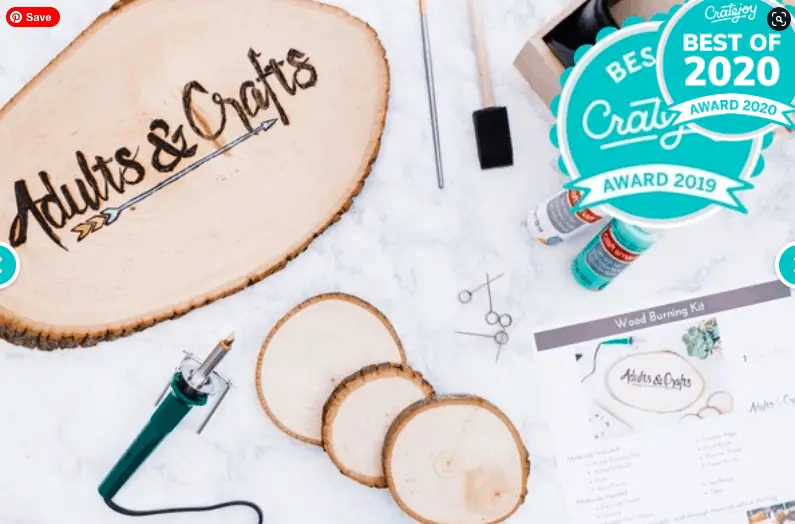 This is an award-winning subscription box. You can't go wrong choosing it. This box provides craft projects for adults with instructions and all tools needed to do it.
This box provides a different craft every month with the possibility to learn a new technique; therefore, not only will you get the materials, but lessons and education to learn practical skills.
It is perfect for people who love those kinds of projects as a present and yourself if you have such a hobby.
It includes:
All the tools, materials, accessories, and instructions you need to complete the craft.
Create trendy projects like wine caddies, epoxy resin, candles, and more.
Learn a new craft skill every month, varying from clockmaking, to embossing, to woodworking.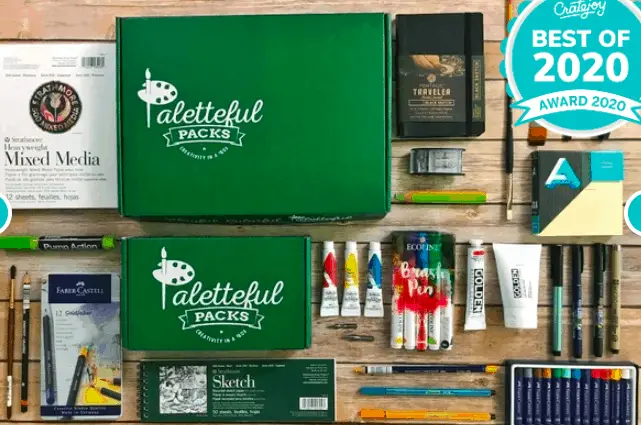 This box will provide monthly supplies to anyone who wants to keep creating. This box's originality is that every month you can discover new supplies, new brands, and new tools to use for art projects.
It is a perfect present for a person who likes to create every month, of for yourself. With this box, one is prompt to continue doing arts.
It includes:
Three boxes to choose from: Premier Pack, Petite Pack, and Young Artist Pack.
Each month has a thoughtfully curated theme: watercolors, markers, pens, acrylics, pastels, and more.
Each box includes the supplies to complete multiple artworks and a card with information about the supplies and tips and techniques.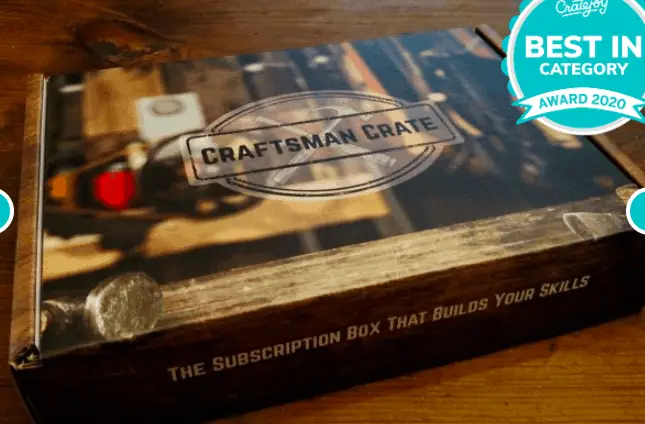 Gifting this box to someone gives the possibility to the receiver to learn a new skill every month. It is a box that will inspire a lot of doing and practical creations.
It is excellent to try a new hobby and learn something new every time. It is a hands-on project box.
It includes:
Real tools. Things you can use again and again.
Timeless skills. Hobbies that will last a lifetime.
Complete kits.
Clear instructions. Some crates even include a whole book!
New projects. Every month you'll get a chance to try your hand at something different.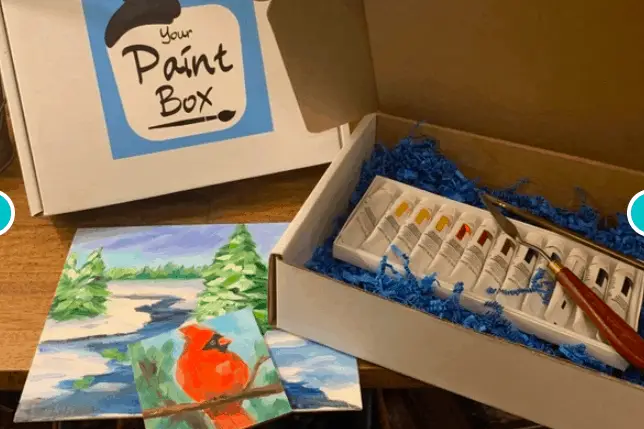 If you are into oil painting, or a friend of yours is into oil painting, this is a perfect gift. This box will inspire oil painting creation with monthly projects and supplies.
Every months there is a new lesson, inclusive of videos, and all the tools to get your project completed. One can really become a real professional.
It includes:
High-quality new projects every month. Well written tutorials by an experienced oil painting instructor. Additional supplies are included each month to add to your collection.
Quality lessons in how to paint with oils and a little bit each month about composition, drawing, color theory, etc.
Educational and fun seasonally themed lessons released each month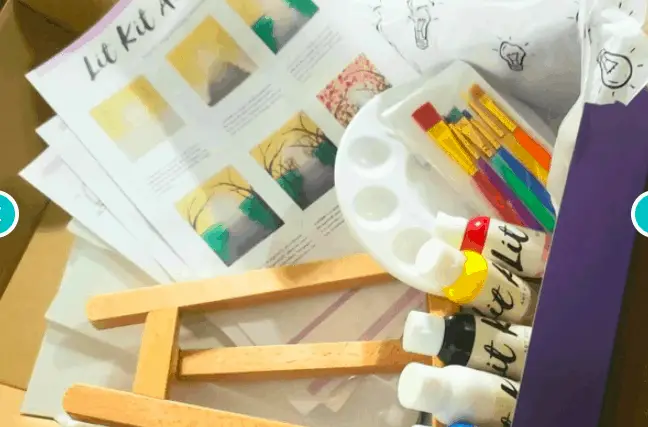 This is another great art subscription box for adults and kids. It will give you tools and knowledge to learn painting skills. It is for experts and novices.
Every month there is a new theme, and there are fresh supplies to get a creative project done.
It includes:
Clear step-by-step painting instructions based on exciting themes every month
Mystery art materials (Deluxe box)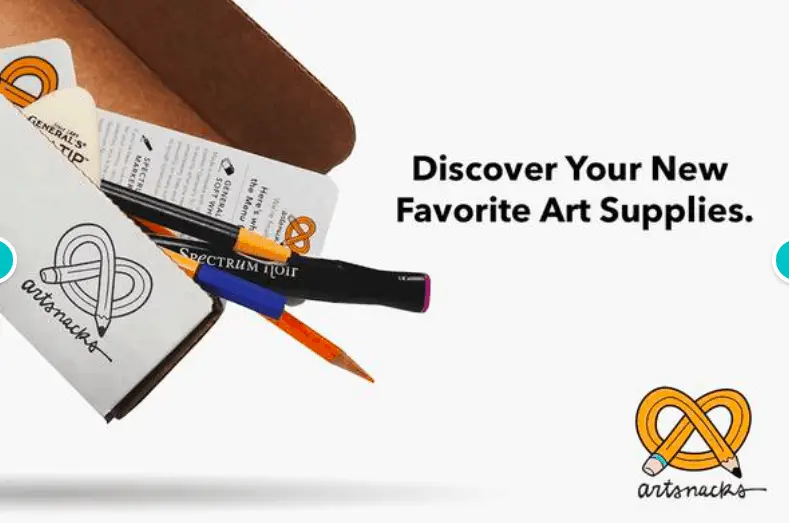 This art subscription box is packed with art supplies. It is perfect for gifting such a package to people who need that little bit more to be inspired and get creative.
Every month one is getting great tools, instructions, projects, and the possibility to learn something new.
It includes:
Your box will include 4-5 full-size premium art products, as well as a "Menu" describing each product, best practices, and new techniques to try.
We've tested all the art supplies beforehand, so they're curated to work perfectly together.
Receive limited-edition tools and exclusive supplies
Discover new products while learning useful techniques
Get access to our exclusive online community upon sign-up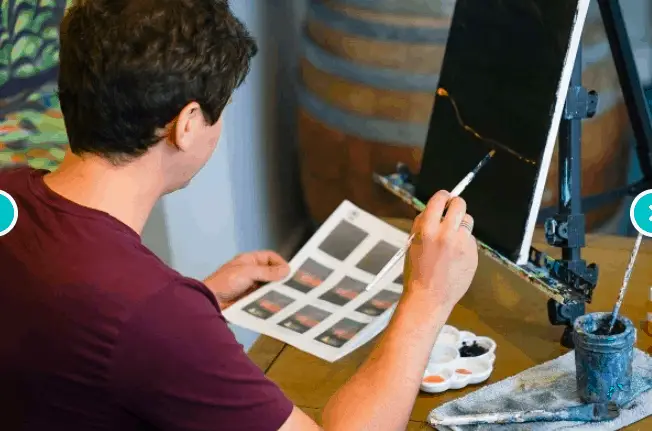 This is another great subscription box that teaches the skills of acrylic painting. It is a perfect gift for people who are into this kind of artwork. Like any other box, it gives tools, projects, supplies, and instructions.
People are painting on several different surfaces, such as canvas, wood panels, wood rounds, and other surfaces.
It includes:
2 x Painting surface (e.g/ canvas)
Live stream, interactive tutorial on YouTube
Printed, color, step-by-step instructions.
Brushes are included with your 1st shipment.
Gogh Box Acrylic Paint is shipped with every 3rd shipment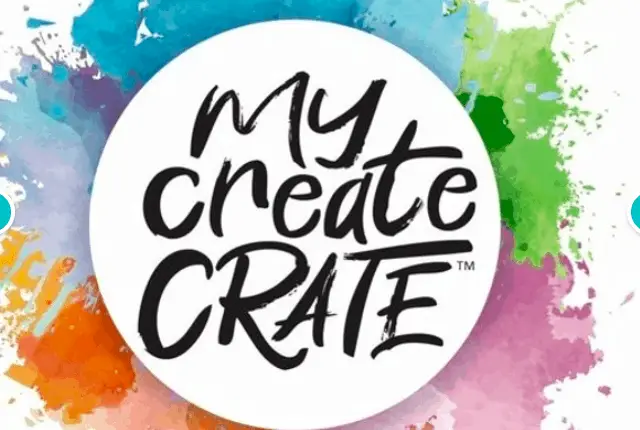 This box is specifically for kids. It is a perfect subscription box to inspire kids to get more creative. It includes tools, interactive lessons ( so they do not get bored ), supplies, and monthly projects.
Each monthly crate includes a fun canvas or wood project, a craft, and all of the tools and supplies needed.
It includes:
Draw, paint, CREATE an art masterpiece on canvas or wood.
New theme each month to inspire your artist's imagination.
Learn tools and techniques to grow art skills.
Includes a link to an instructional video with experienced art educator Miss Melanie.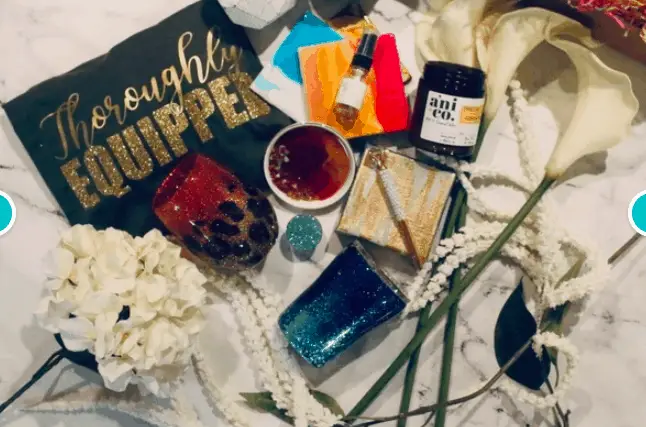 Each box will contain 5-8 items of functional art, drinkware, candles, holistic self-care products, miniature paintings, bar soap, clothing, and much more. Those objects are already made for you. There is no need to do anything.
This box is for those who love arts, but they are not going to do it themselves. In other words, enjoy the box with no work.
It includes:
drinkware
mini paintings
candles
self care products
loose leaf tea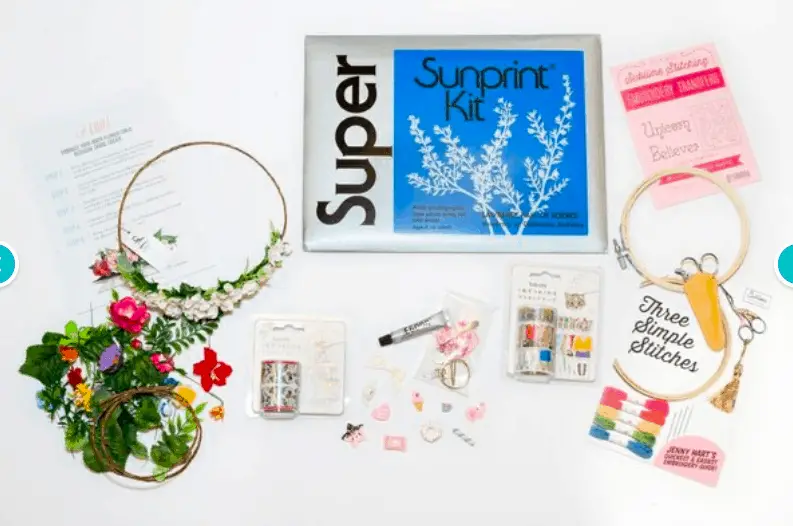 Do you or your friends like DIY projects? This subscription box is for you, or it is a perfect gift for people who like these projects.
Every box has new projects, easy instructions, all the supplies, and gifts. Crafts vary from terrariums, clay marbling, candles, gold gilding, sun print photography, and more.
It includes:
Craft styles, favorite colors, and interests are personal.
New boxes are revealed before they ship. All subscribers have the option to accept, exchange, or skip any month. Anytime! +Must be notified before the box ships.
Subscribe for 6 Months and get a gift. Twelve months and get the 13th box for free!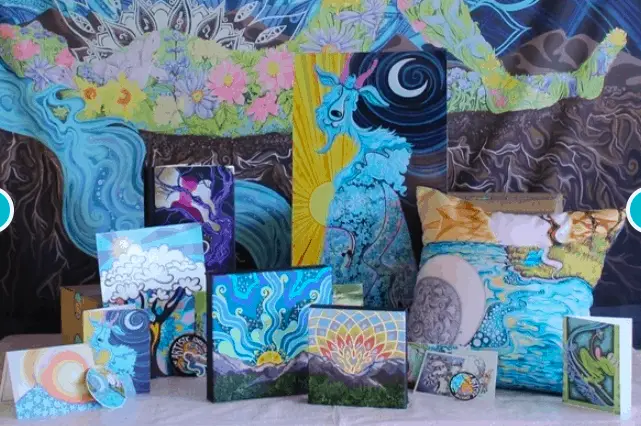 This subscription box provides artworks and wearable for the house. If you want to make your environment colorful or gift it to someone who may need it, this box can do a great job.
It includes:
Get excited to jumpstart your spiritual growth every Spring, Summer, Fall, & Winter when your artistic surprises arrive on your doorstep on the 15th-25th of every March, June, Sept. & December!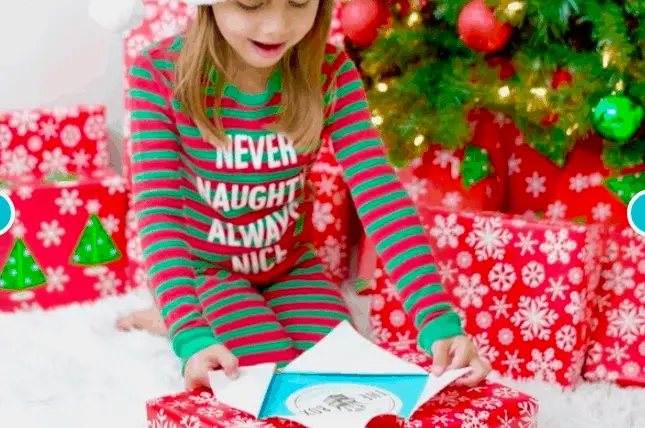 This is an art and creative subscription box for kids and elementary age children. It helps inspire and develop creativeness in kids.
It keeps kids busy while also educating them and enhancing them. Keep them busy while doing something beneficial.
It includes:
Boxes include enough materials for 2 children. Great for gifts, homeschool, or quality time with your child.
Inside the Box: a picture book to inspire, detailed instructions, & high-quality art supplies for 1-2 kids.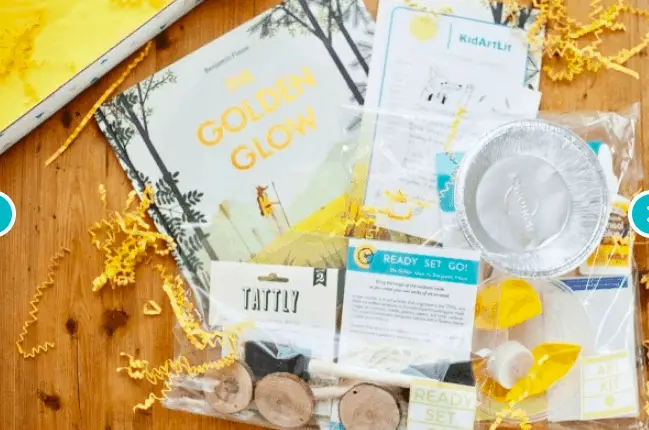 This is another great subscription box to gift to kids. It is crucial to educate kids and to let them develop their imagination and artistic skills.
The box contains visual books for kids, coloring projects, and other various projects to interest and entertain kids.
It includes:
Unique and artistic picture books delivered to your door
Frustration-free, open-ended projects specifically designed for children ages 3-8 years old
All the supplies you need to create fun and educational projects and enough supplies to do each project twice. Great for siblings, play-dates, or parent-child bonding
Subscribe for 6-12 months to receive substantial savings monthly!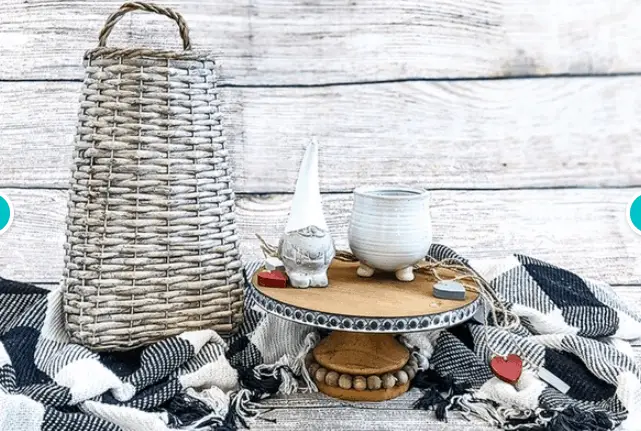 This art subscription box is for people who love to decorate their interior and be fashionable and original. It is a home decor box with high-quality items.
If you want to make your home a great environment if you have friends that like to decorate their houses, this box will do.
It includes:
Handmade items
Each box makes a beautiful gift! Think weddings, housewarming, or a gift for an exceptional client.
Hand-selected by a professional designer trained in multi-functional, user-friendly design in a neutral color scheme that goes with any style/color home
CONCLUSION
I hope this post was useful. I like finding new boxes and gift to show to people. Being creative is not always easy. If you have a question or want to add anything, leave it in the comments below.