21 BEST VEGAN PROTEIN SUBSCRIPTION BOXES – MUST TRY!
Are you looking for vegan protein subscription boxes? Let's face it. It is not easy to find healthy sneaks to gift someone or for ourselves. The world is filled with sugar and processed food.
As a matter of fact, in the U.S. alone, there are about 9.7 million people following a vegetarian-based diet. Whether you are part of this movement or know someone, you have to be prepared to find healthy presents!
A vegan protein subscription box is a recurring gift arriving at someone's home, filled with vegan goodies, sneaks, and vegan food containing proteins. There are tons of vegan subscription boxes. We want to get the one with high protein content.
Let's find the best.
"This blog is readers-supported, and this post contains affiliate links, which means I will make a commission at no extra cost to you should you click through and make a purchase."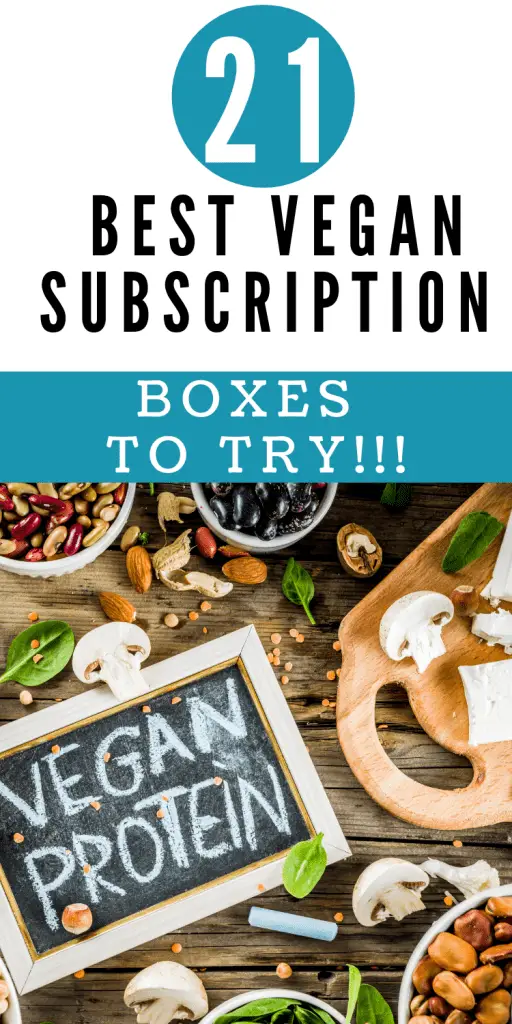 What Are Vegan Protein?
When we are trying to locate a gift for our vegan friends and ourselves, we want to make sure we get the right type of products with the right ingredients.
One of the main challenges of a vegan diet is where to find sources of protein. Vegan proteins are proteins coming from a plant instead of an animal. Sources of vegan proteins can be lentils, beans, tofu, nutritional yeast, green peas, spirulina, quinoa, soy, oat, nuts, broccoli, spinach, asparagus, artichokes, and potatoes, to name a few.
There is nothing better than a healthy snack to break the routine, especially on a tough diet, and treat ourselves or others.
BEST VEGAN PROTEIN SUBSCRIPTION BOXES
Becoming vegan means changing lifestyle and habits. It takes work and education to get long lasting results. There is nothing worse then friends sending you wrong or tempting food, when you are trying to stick to specific rules. Or buying products labeled as vegan, that are not vegan.
Additionally, when on a diet, we want to treat ourself without breaking the rules. What about a monthly subscription box to treat ourself with delicious vegan treats?
We have selected the best vegan subscription boxes for you to choose from for your friends or you: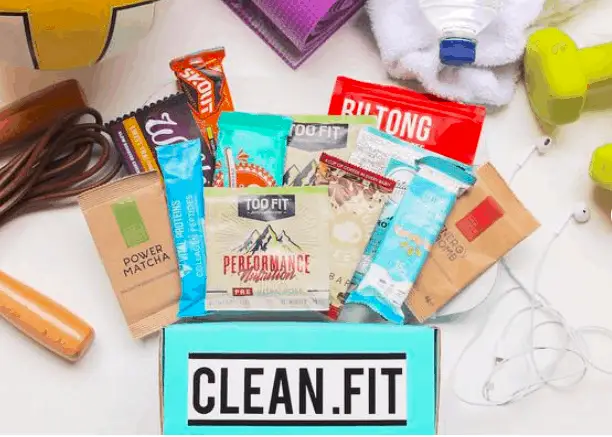 CLEAN.FIT is a monthly box of healthy snacks and superfoods. There are artificial ingredients. It is perfect for gluten-free, dairy-free, vegetarian, vegan, and Paleo diets.
$50+ value in every box
All items are non-GMO. They do not contain any artificial preservatives, flavors, colors, or sweeteners.
Each box has 9+ items, plus a free workout in every box,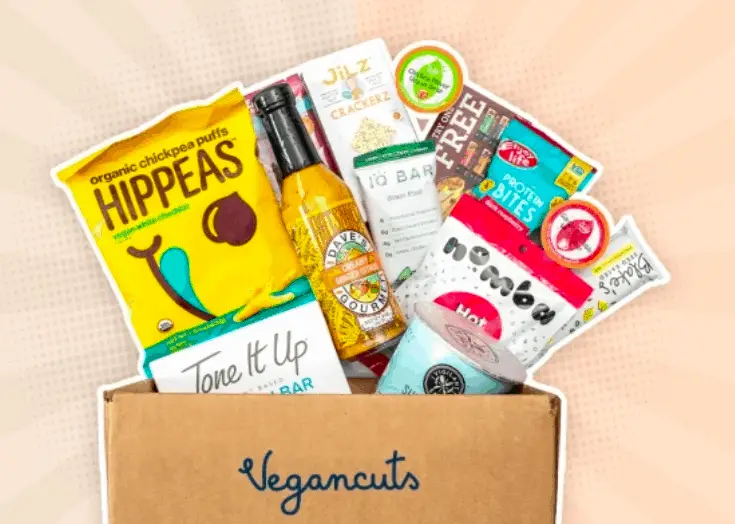 This box contains savory vegan snacks to make vegan living more manageable than ever before. There is no problem with vegan mac and cheese and delicious vegan chocolate to avocado chips, hummus crackers, and superfood smoothies.
10+ Items Per Month
Each product is thoroughly vetted to be 100% vegan and cruelty-free.
Contains snacks, meal kits, and drinks
Free U.S. shipping
Peanut butter is high in protein and fats. Two tablespoons of peanut butter contain 7 grams of proteins, 57 mg of magnesium, 107 mg of phosphorus, 0.85 mg of zinc, 4.21 mg of niacin, and 0.17 g of vitamin B-6. All of those nutrients are essential for the human body,
This box contains a delicious small-batch ground peanut butter made from crunchy honey-roasted peanuts with gourmet ingredients added in unique flavors! High in protein and gluten-free.
Gluten-Free, Kosher, High-Protein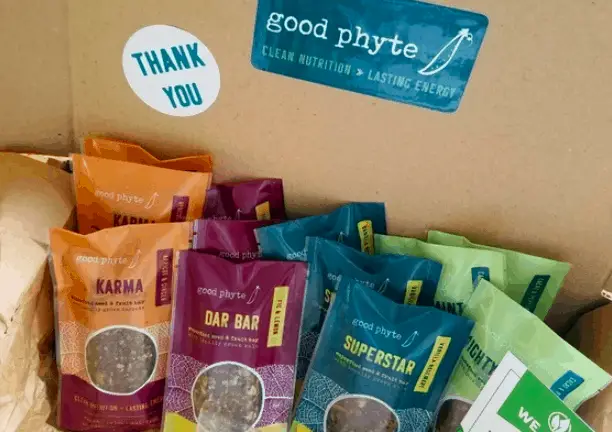 This box contains 8, 12, or 20 bars each month in four flavors: vanilla rosemary, peppermint & cacao, fig & lemon, and apricot & ginger. It is possible to customize your flavor mix with an email after the first month.
Made from scratch with the best organic ingredients and no added sugar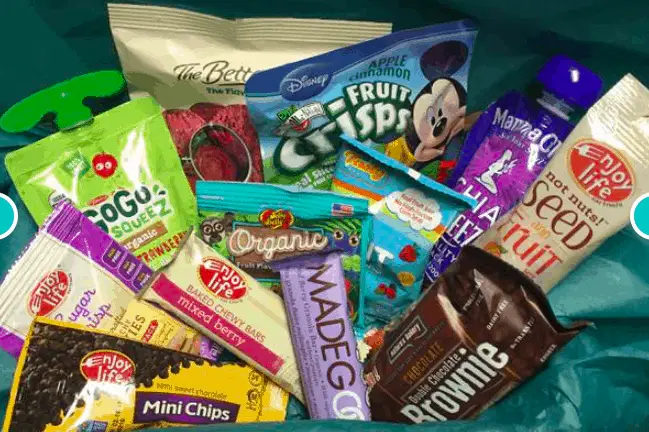 This box is perfect for those with food allergies or dietary restrictions, and it always provides new entries that fit the quality test.
Mini Box: 5 snacks
Single Box: 10 to 12 snacks
Double Box: 20 to 24 snacks
It offer Dairy Free, Peanut/Tree Nut Free, Gluten Free, Top 8 Free, and Vegan boxes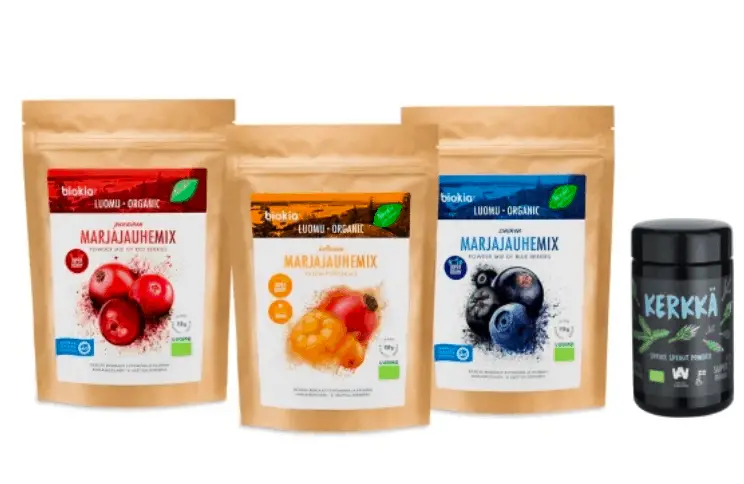 This box contains arctic superfood powders. You can use these powders to make some spruce sprout latte or stir them into your smoothie, yogurt, chia pudding, etc…
According to studies, wild berries growing in the northern latitudes are especially rich in health-beneficial ingredients, such as vitamins, flavonoids, minerals, and antioxidants. Those are beneficial for healthy skin, hair, immunity, and even metabolism.
No added sugar, no GMOs, no additives, no preservatives, no artificial colors, no soy, no fillers, no gluten. Great gift for anyone – also for vegans!
The monthly box includes three organic berry powder mixes (red, blue & yellow) + spruce sprout powder.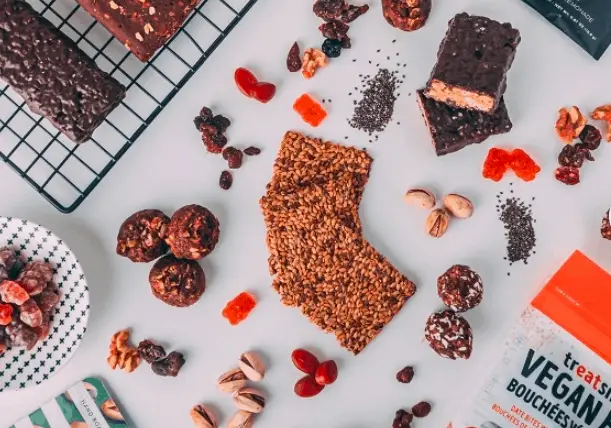 This vegan snack box is filled with delicious, health-conscious goodies delivered to your door monthly. All of the items are Gluten and GMO-Free!
Vegan
Gluten-Free
Sweet and Savoury Snacks
GMO-Free
Snacks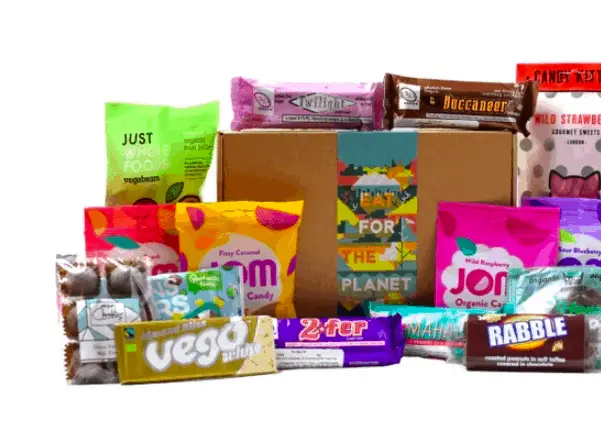 This box delivers the tastiest, hardest-to-find vegan snacks straight to your door. Whether you are vegan, plant-based, gluten free or just a lover of snacks, you are covered. There are a huge range of exciting all-vegan snack boxes.
New snacks in every box
Choose from a range of snack box sizes
Gluten-free options available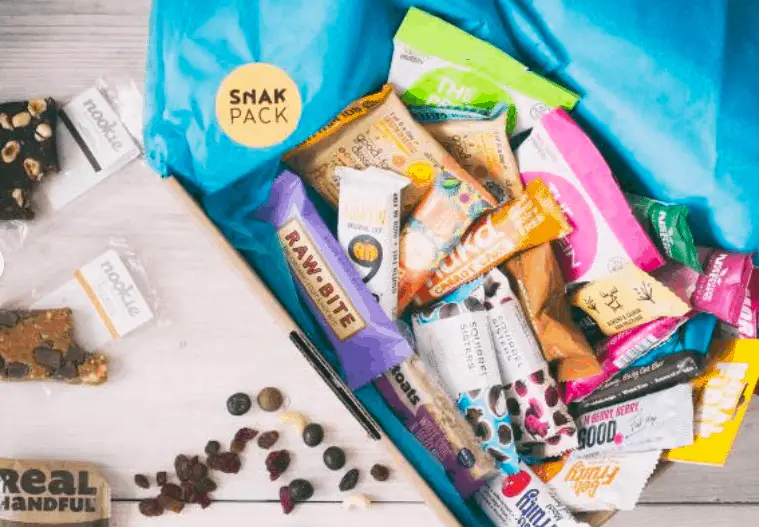 In this box, you'll only find SNAKs with the 'good-for-you ingredients. It contains a great variety of snacks that will surprise you month after month.
Undiscovered snacks
Perfect gift
Healthy Snacks
Vegan Friendly
Gluten-Free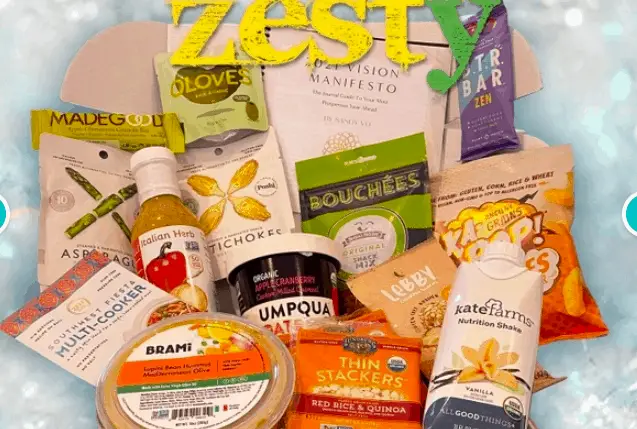 This box contains organic or non-GMO on-the-go superfoods, snacks, ingredients for meals, and motivational surprises. All the items in the box are chosen to support the immune system and general health.
Foods on a mission to boost your immune system.
Boxes at $29.99 valued well over $100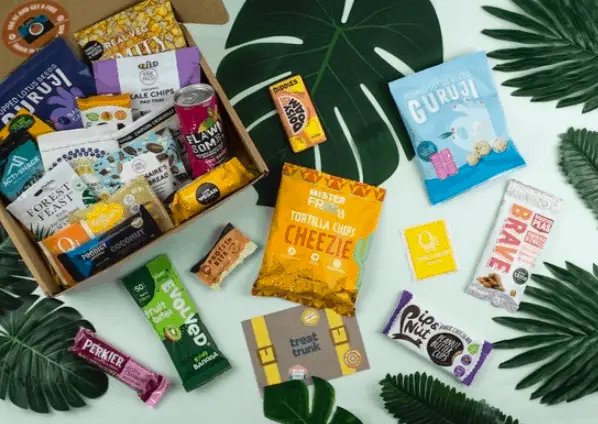 Each box contains 22-25 nutritious, delicious vegan snacks. Every month is a different selection, specially chosen with your health and well-being in mind. There are no duplicates or repeats. Your box will contain many items you will have never seen and is perfect for beating hunger with today's busy lifestyles.
Delicious and good for you!
Discover new and exciting brands
Improve your diet and reduce sugar cravings
Vegan friendly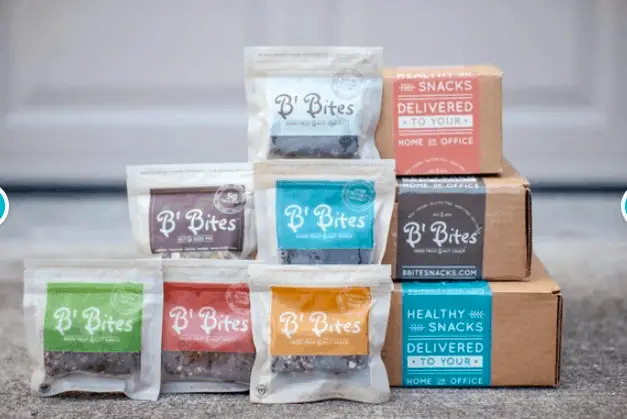 B' Bites Vegan and Gluten-Free Snack BarsB' Bites have a soft and chewy, cookie dough-like texture that is delicious, nutritious, and a high-energy snack.
Non-GMO
Certified Vegan
Clean Ingredients
Gluten-Free, Dairy-Free, and Soy-Free
Single Serving Grab and Go Packs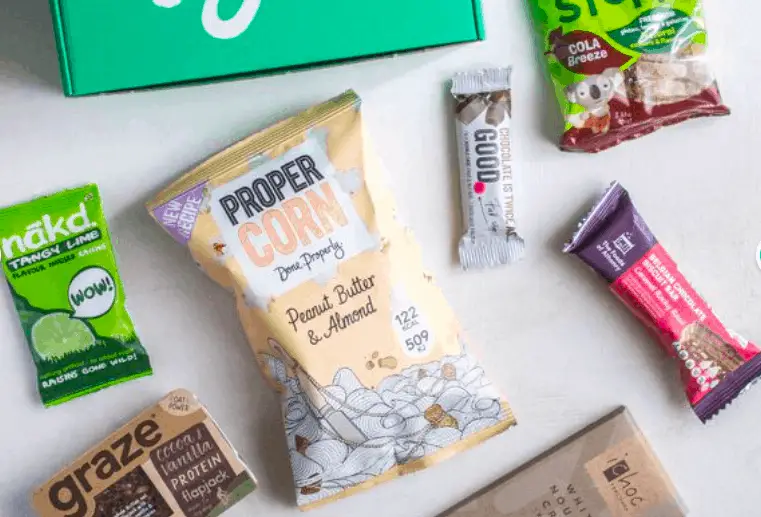 Vegobox contains vegan products coming from all sides of Europe Most of the products are Certified Vegan or approved by the Vegetarian Society.
Every month new brands and products are coming to your door. It is an easy way to discover new products and healthy snacks from other sides of the world.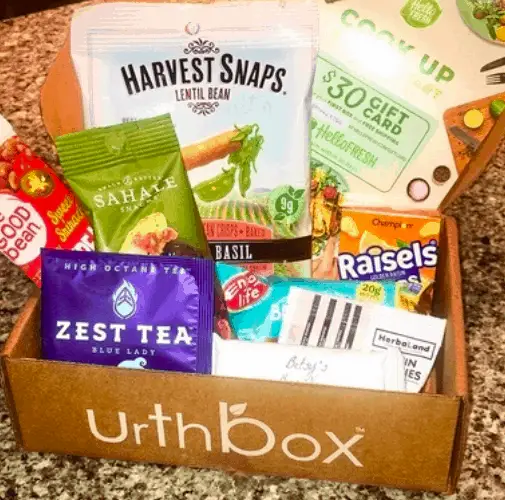 Urthbox contains a healthy mix of vegan, gluten-free, or low-cal snacks. You'll receive a curated selection of savory, crunchy, spicy, and sweet treats in every box. There are options for vegan-free snacks, and you can always read the ingredients on any snack provided.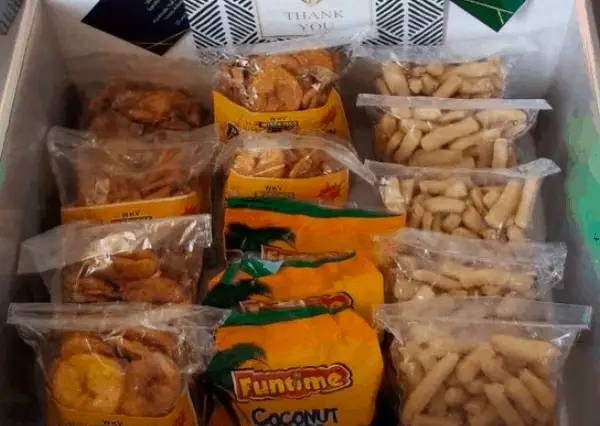 These boxes are filled with a variety of proudly made in Nigeria, but hard to find in the US, snacks. Packages are for all ages, all who love authentic peppered plantain chips, crunchy chin (fried dough), crunchy coconut chips, and anyone looking for healthy, new additions lunches, guest offers, and pantries.
High quality tasty packaged snacks
Natural ingredients
Hard to find Nigerian snack favorites each month
Popular African Foods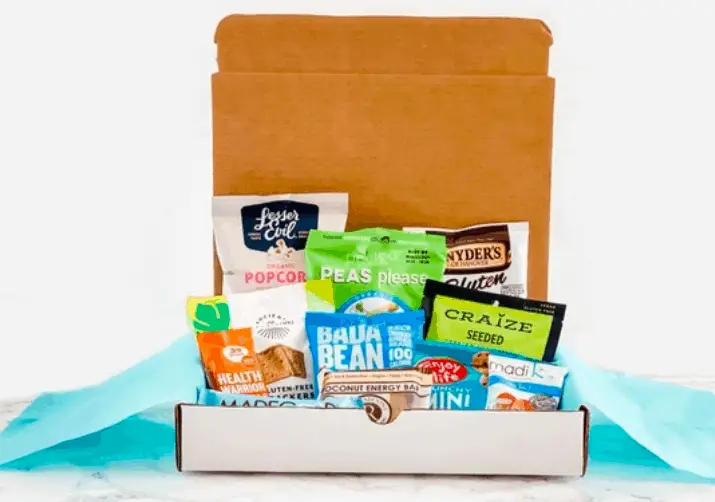 Every box is filled with 7-10 individually wrapped items. Each item is carefully selected by a Certified Health Coach who looks for quality and functional ingredients with good taste and no junk.
Perfect gift idea for holidays, celebrations, college students, new moms, etc.
Hand-written card with gift message included with each gift box.
Try new healthy snacks which can be found in your local store as well as hard-to-find items.
Curated by a Certified Holistic Health Coach
Variety of snacks such as healthier chips, bars, granola, cookies, popcorn, and even candy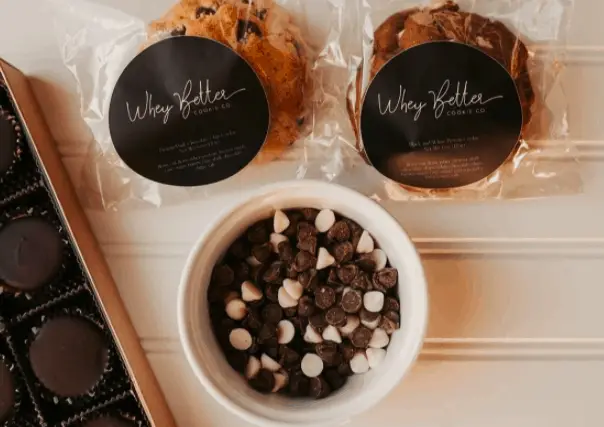 This is a subscription box for both peanut butter and cookie lovers. Truly the best peanut butter cup you'll ever have, and it's a healthier treat option without sacrificing flavor. They are artisan-crafted and loaded with protein.
Decadent Dark Chocolate
Hand Made in Small Batches
Great-Tasting Protein Treats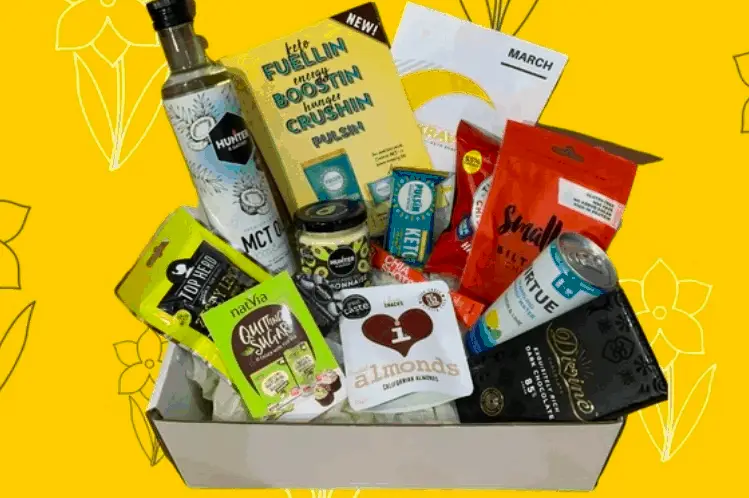 This box contins keto friendly snacks. Receive your box monthly and try out a minimum of 10 goodies, including sweet & savoury snacks, condiments and drinks.
10+ Snacks, drinks & condiments every month!
Exclusive discount codes
Discover different goodies monthly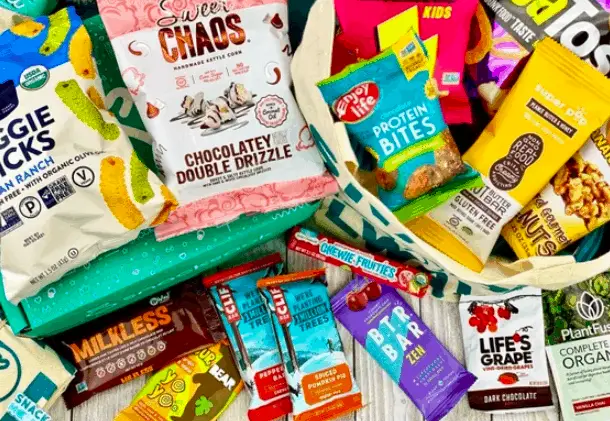 This box contains a monthly collection of 11-15 snacks from unique brands you're sure to enjoy. Choose from 4 different snacking plans: Classic, Vegan, Gluten-Free, and Vegan gluten-free.
SnackSack is all about discovery, and enjoying new healthier snacks, delivered to you monthly!
Pick from 4 unique snacking plans: Classic, Vegan, Gluten-Free, & Vegan Gluten-Free.
You'll find 11-15 unique snacks every month, always centered around seasonal themes and flavors.
Every month is a brand new surprise of smarter snacking, sure to delight.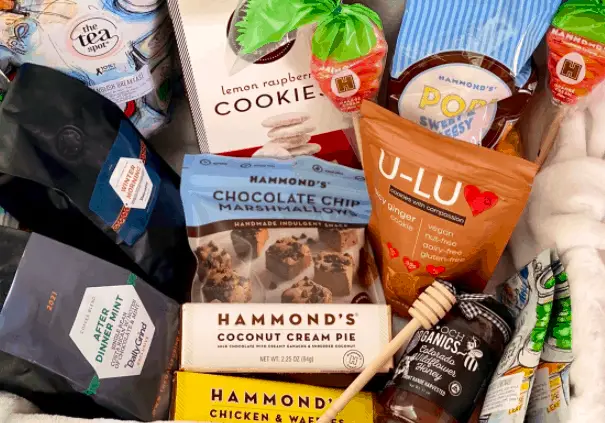 These monthly boxes come packed with 15+ products, totaling a retail value of over $150. Each box has a mix of 1-2 specialty coffees, 6-15 tea sachets, 1 bag of vegan cookies, 1-2 sustainable products, and a few other items to fit the theme.
Specialty Coffee
Vegan Cookies
WHY SUBSCRIBE TO A VEGAN PROTEIN SUBSCRIPTION BOX?
When following a diet, it is crucial to have around the products and food compatible with that diet. There is nothing worse than not having a sneak or food that follows our new diet. It is a sure way to discontinue a diet. When a person is hungry, and there is nothing around that can be eaten, people tend to eat what they find.
Whether it is present to our vegan friends or for us, a nice monthly box filled with a lot of vegan sneaks is a nice and needed surprise.
CONCLUSION
I hope you could find a box you like. If you have any questions or want to add anything, leave it in the comments below.
If you love art, check out the best Art Subscription boxes.