13+ BEST COCKTAIL SUBSCRIPTION BOXES TO LOVE
Are you looking for the best cocktail subscription boxes? In this case, you have arrived in the right place. A cocktail is a drink that mixes more than one alcoholic beverage. In addition, cocktails have become very creative over time.
People have created delicious cocktails, but the truth is that every day people try to develop new types of cocktails that are even more attractive and tasty than the ones already existing. So it is a continuous evolution.
A cocktail subscription box can be an excellent present for those who want to learn to create cocktails, acquire new skills, or even know how to make complicated cocktails. Those boxes are great for cocktail lovers.
Here is our collection of the best cocktail subscription boxes.
"This blog is readers-supported, and this post contains affiliate links, which means I will make a commission at no extra cost to you should you click through and make a purchase. "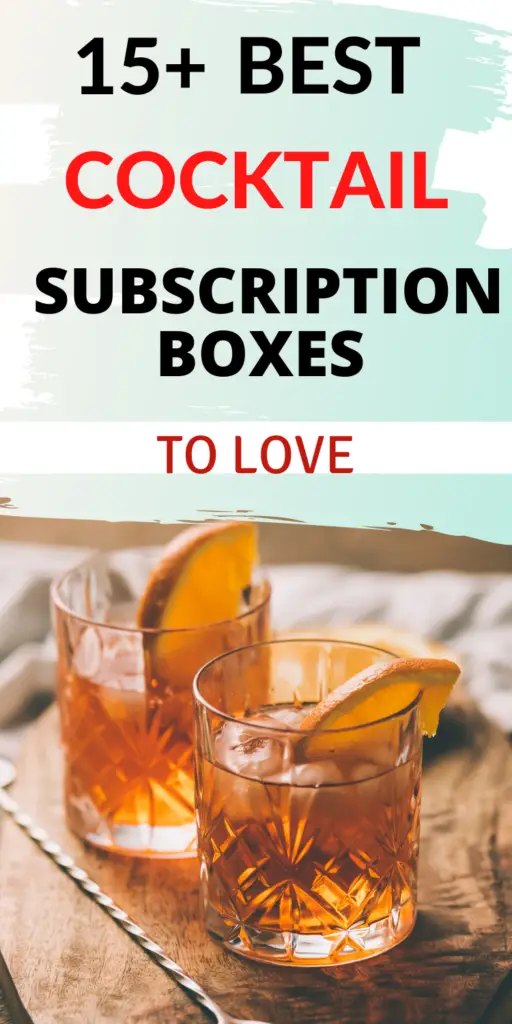 WHY GIFT COCKTAIL SUBSCRIPTION BOXES?
If you have two ingredients in a drink, which are alcohol-based, then you have a cocktail. Over time people have become really fancy and creative around it. So cocktails have been around for over a century.
It seems that cocktails were already created around 1803 when the word first appeared for a non-alcoholic drink. A few years later, the same word appeared about alcoholic drinks. The first definition of a cocktail was meant to indicate a liquor with added sugar, water, spirit, and bitterness.
Today, people love to continue to create new flavors or want to learn to make great cocktails for themselves out of the already existing recipes. Gifting a cocktail subscription box can be very useful for the following reasons:
Learn how to make an excellent cocktail for yourself and your friends
Acquire new skills in making great cocktails
Learn new cocktail recipes
Impress others when there are parties or guests
Become an expert in every type of cocktail
There are many other reasons to gift a cocktail subscription box for yourself and others.
Here is our selection of the best cocktail subscription boxes:
Those loving the Bloody Mary will be really delighted to receive such a subscription box. Specifically, Demitri's Bloody Mary Drink Kit is designed to contain premium and natural ingredients to make the drink taste even better.
It includes:
Rimshot Garnishing Salts
Pepperoni Straws
Pickled Green Beans
Beef Jerky
Bloody Mary Mix
Rimshot Garnishing Salt
Tomato Juice
Those who want to make different cocktails for every other occasion can benefit from the Box On The Rocks Cocktail Kit. Every box is geared around the theme, and the receiver will enjoy new types of cocktails every time.
It includes:
Three cool recipes created
An expert Bar Tool
Everything needed to make 10+ drinks
Citrus Sour and unique garnishing
Classic Cocktail themes with a twist (Margaritas, Mules, Mojitos, etc.)
Recipe cards
Do you, your friends, or your family members want to become mixologists? In this case, you can surprise them with the Saloon Box Curated Cocktail Kit. Everything required to become such an expert mixologist is included in this box; in this way, it is not necessary to go to the store to buy additional items.
It includes:
4+ cocktails
High-quality barware
Add on items
Alcohol
Bitters
Syrup
Dry fruit
Honey
Juice
Seltzer
What about those that want to make non-alcoholic cocktails? In this case, you can provide a perfect present with the Mocktail box. Each box includes all the ingredients necessary to make several servings of the drink selected for that month.
It includes:
Unique recipes
Garnish or piece of barware
4-8 products per box
The Missologist Surprise box is precisely what the name means. Every package contains a surprise drink recipe and everything necessary to learn how to make it. So this box is undoubtedly the right gift if you wish to surprise others.
It includes:
All the ingredients
A lot of surprises
Enough elements to make around 12 drinks
Three different cocktails in every box
Jolly Hour is a great seasonal box to gift to someone who enjoys making new drinks. With this box, anyone can make a great cocktail and impress others anytime. In addition, you get to choose which type of boxes you like and receive them each season.
It includes:
Five new cocktails to choose from for your boxes
Fresh ingredients
Unique flavors
Garnishing and instructions
One main spirit in each box
Possibility to make 12 cocktails per box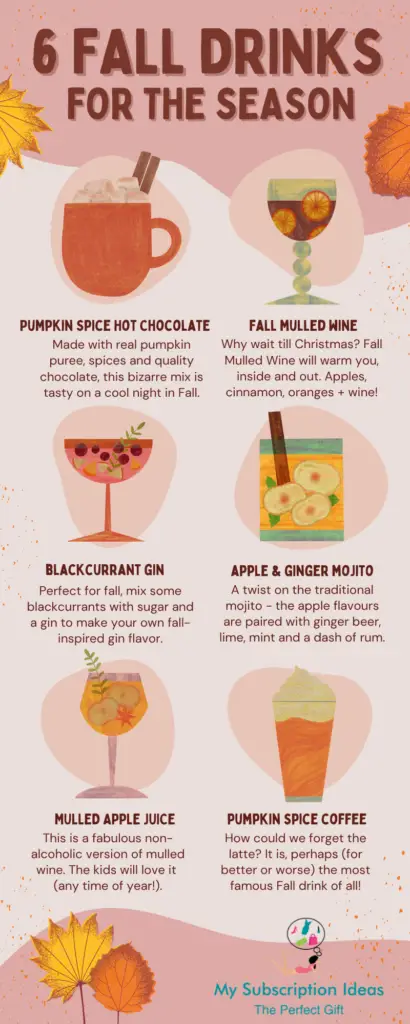 This is one of the top subscription boxes for cocktail lovers. It is a very professional box that delivers unique recipes with each box plus all the necessary to make the new drinks. Each box actually contains three different recipes.
It includes:
Three unique recipes by top bartenders
All the necessary to make 12 drinks (4 from each recipe)
Liquors
Syrups
Bitters
Mixers
Garnishes
This box features the best cocktails around the world. It uses premium and natural ingredients so you can get a great taste with each new drink. Award-winning mixologist help put together these boxes.
It contains:
Natural low calories ingredients
Low sugar blends
Each of our flavors is designed to stand alone or with other ingredients
Top-of-the-class cocktails
You can also find the 5 o'clock Cocktail Kit among the best cocktail subscription boxes. Everyone will be glad to get such a gift. One can learn to make different artisan cocktails in a fast and fun way. Each box is different and teaches new skills.
It includes:
8 servings per box
New cocktails in every box
Bitters
Syrup
Dry fruit
Bar tools
Easy-to-follow recipes
If you want a box that provides cocktails and, at the same time also, something different, you can count on "the Father of All Boxes." If you know someone, usually a male, who loves to make cocktails but also wants to snack here and there, look no further. This is also a perfect box for you.
It includes:
Cocktail creations and craft cocktails
Classically sweet treats
5-7 products
Artisan treats
Body care
Grooming
There is the "Missologist Movie Cocktail and Snack" box for those enjoying a drink during a movie night. Each package includes a lot of premium ingredients, movie theme ideas and surprises, and all you need for a fun evening.
It includes:
Premium ingredients
Gifts
Movie theme items
All the recipes
If you want to build a collection of cocktails, look no further than this Cocktail Crate. With each box, you will build up a collection of ingredients to make every kind of cocktail. It is perfect for people who love to serve new things for every occasion or want to find the cocktail they want for a particular event.
It includes:
The best ingredients
New cocktails with each box
If you want to gift something simple, you can use Cocktail Infusion. One can use packs already prepared in this box to prepare different cocktails. It is a practical box that takes the complication out of the way.
It includes:
Herbs
Spices
Florals
Botanical
Teas
4 cocktail packs
24 drinks per box
Read also: 17+ BEST LUXURY SUBSCRIPTION BOXES FOR HIM AND HER
FREQUENTLY ASKED QUESTIONS