9+ TAROT SUBSCRIPTION BOXES TO TELL THE FUTURE!
Are you curious to know which tarot subscription boxes are the best? People passionate about tarot card reading will be intrigued to receive a unique gift of monthly subscription boxes filled with tarot card reading items.
Tarot subscription boxes are filled with items necessary to read tarot cards, set the atmosphere, and other magical things for people passionate about divination. For example, future telling articles, mysterious objects, guides to reading the meaning of the cards and much more.
Let's see what the best tarot subscription boxes to get are.
"This blog is readers-supported, and this post contains affiliate links, which means I will make a commission at no extra cost to you should you click through and make a purchase. "
WHY GIFT TAROT SUBSCRIPTION BOXES?
Tarot subscription boxes are a perfect gift for those passionate about future telling and tarot in general. But, they are also ideal for people who do not know much about tarot cards and are fascinated by them.
A box will provide many new items to discover monthly, and some even offer instructions on how to use them. So people receiving the boxes can learn every month a bit more about using the cards and reading about the future or their meaning.
In general, tarot cards are 78, and each has a precise meaning to discover. So reading those cards can be both funny and intriguing.
Here is our selection of the best selection of tarot subscription boxes: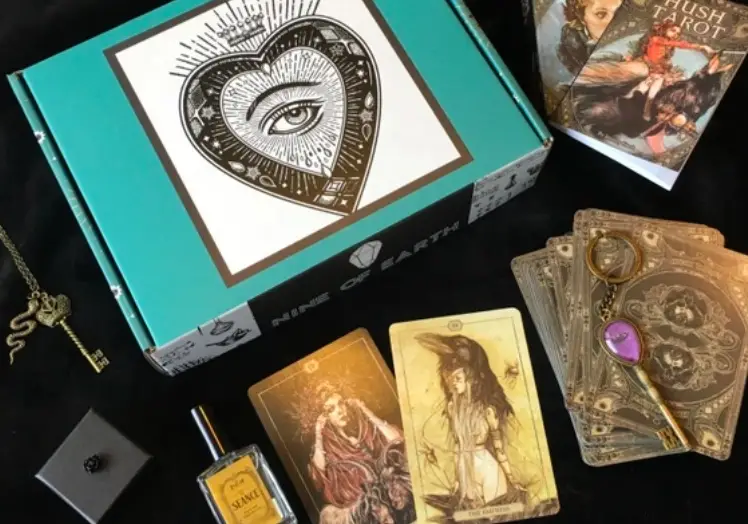 This box is for those loving tarots cards who want to add new items to their monthly collections. Every month a new box arrives at the house filled with lifestyle items, full-size decks, jewelry, and necessary accessories.
Every month the box is centered on a particular theme so that you will always get new items and new ideas for your tarot card reading.
It includes:
Accessories
Crystals
Décor
Candles
Incense
Books
Pagan supplies
Items for spiritual growth
Fun lifestyle items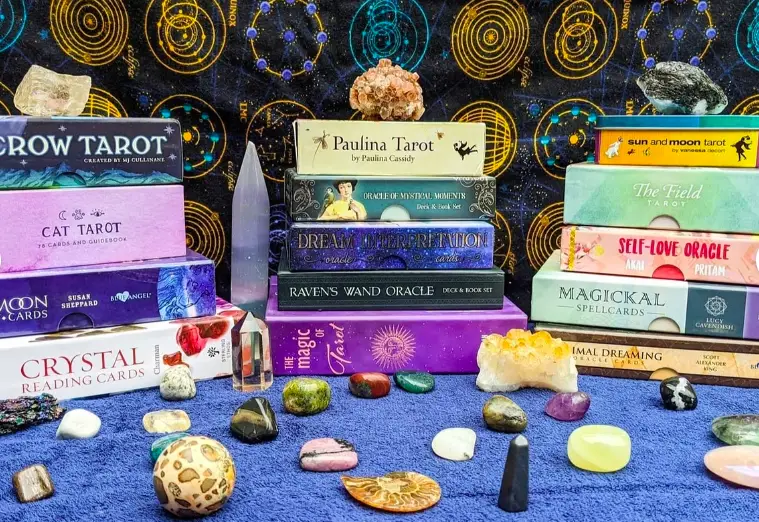 Would you like to collect decks for your tarot card reading? Then you can get the Tarot and Oracle box. It is a perfect box to increase the card reading skills and discover new things every month.
It includes:
1 Tarot deck
1 Oracle deck
One crystal
Two products in addition based on the monthly theme
Every crystal comes with a card describing its metaphysical properties.
This is another box for those who want to improve their deck collections and those who wish to enhance their card reading skills. There is always something new to learn and to use to become better at this activity.
It includes:
1 Tarot Deck
1 Crystal Specimen
Two products to improve card reading abilities and intuition
A new theme every month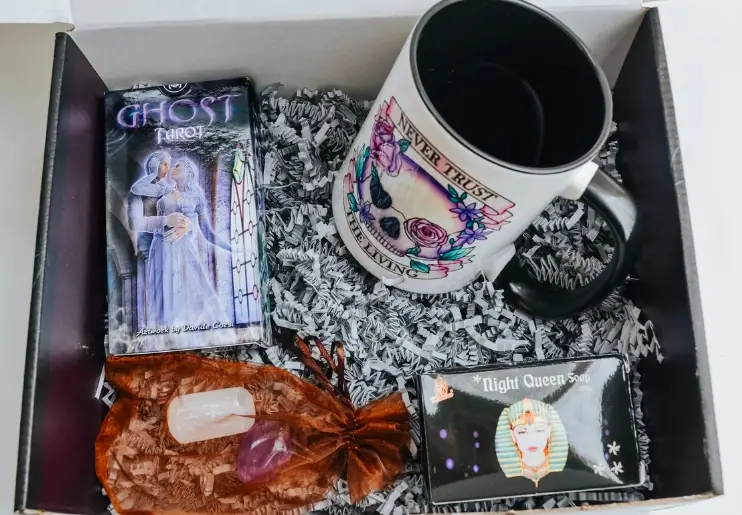 This is a box that includes a large variety of tools for the tarot readers who wants to expand their divination abilities. You can get tarot decks, runes sets, gazing balls, and more.
It includes:
Different Tarot decks
Oracle decks R
Runes Sets
Gazing Balls
Altar Cloths
Deck Boxes
Jewelry
Card Stands
Two Crystals
Custom Spread
BOS Page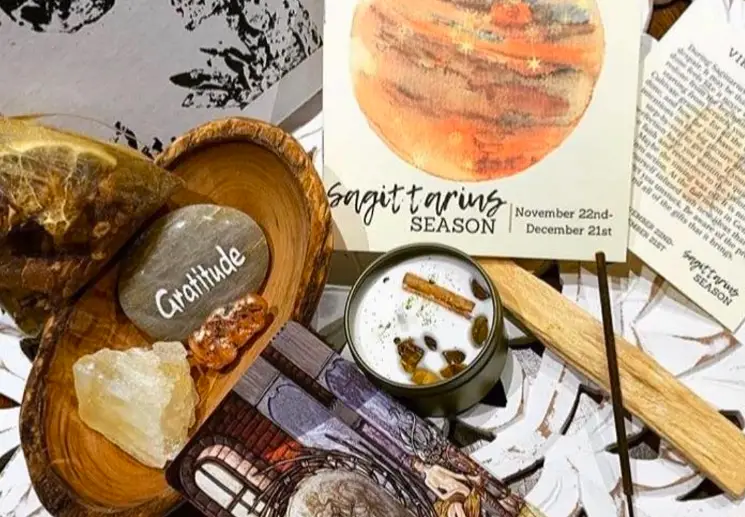 If you or your friends like tarot and astrology in general, then this is the box to get. It is not only a tarot, but it helps to acquire knowledge and tools in many other fields. For example, reading the horoscope, making decisions in life, and much more.
It includes:
Tarot card
Astrology calendar
Horoscope
Crystals
A new theme every month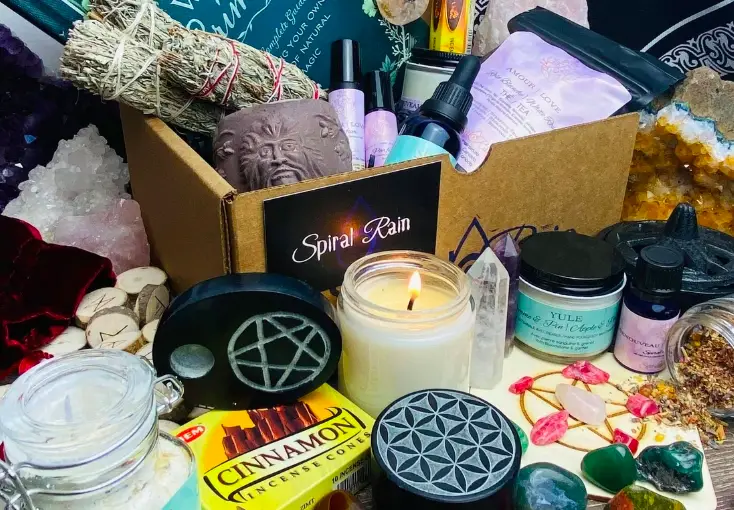 This is a subscription box that covers everything you might need in your divination activities. In addition, you will get tarot card accessories and so many other items for other activities such as healing, future telling, magic activities, and more.
It includes:
Handcrafted box of herbs
Healing crystals
Ritual oils
Incenses
Candles
Sets of grimoire pages filled tons of subjects
Magical items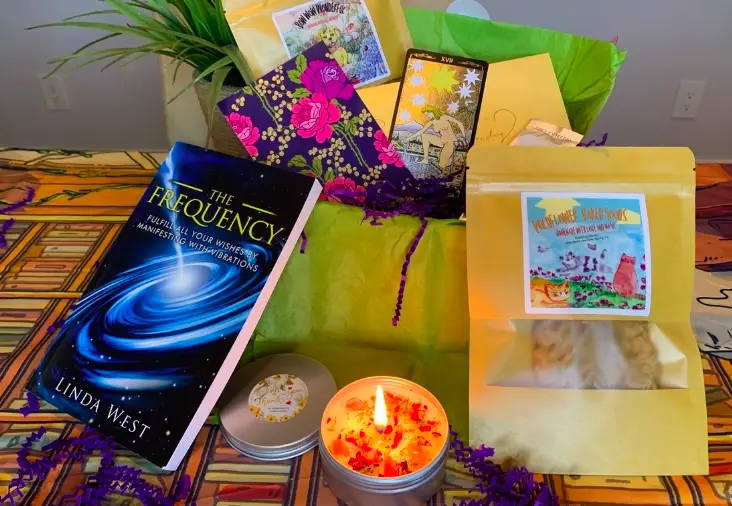 If you want to take it a step further than tarot card reading, you can explore the Cosmic Wonderful Angelic Manifestating box. There is a different tarot deck for each month, and with a card reading, there is also a psych reading.
It includes:
Vibrational crystal candles
Magic manifesting book signed by the author
High-frequency Rose Face Spray
Personal Psychic Reading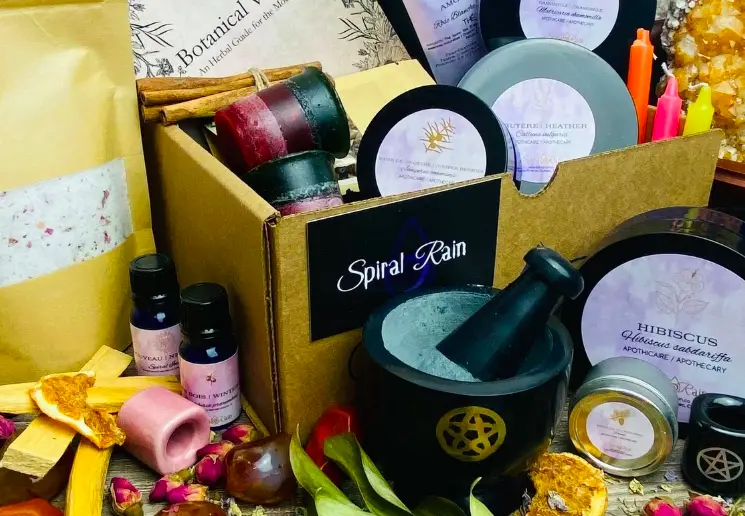 This box has everything about spells, witchcraft, tarot, spirituality, and more. It is perfect for novice and expert practitioners likewise. There is a monthly theme, and you will not be disappointed with the number of items and their qualities.
It includes:
Perfumes
Oil blends
Syrups
Floral waters

Magical items,

Herbs
Flowers
Resins
100% pure essential oils
Candles
Incense,
Each item is described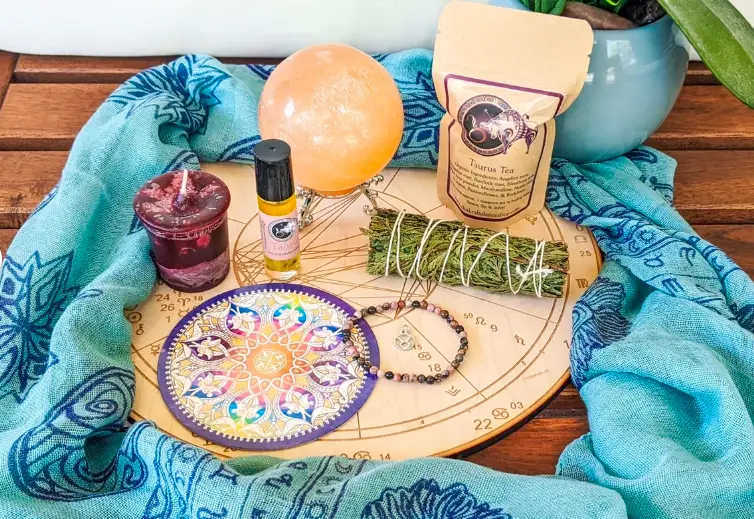 This box has everything to do with astrology, tarot, aromatherapy, and self-care. But, if you want to learn more than just tarot, the Chakra Astrology Box is the perfect gift. Every month spiritual things come to your house with many new things and surprises.
It includes:
Organic Aromatherapy
Natural wax candles
Organic tea
Crystals
Gemstone jewelry
Tarot card
5-7 vegan items
Reiki-infused items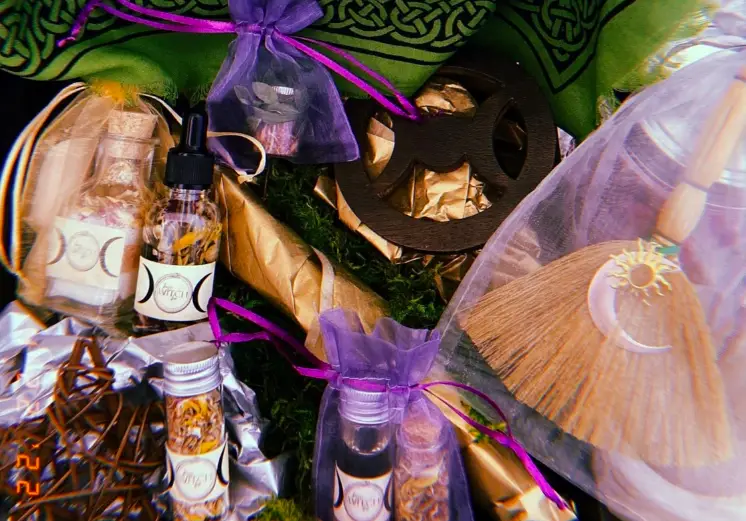 It is a box that will help the receiver to make magical rituals, sabbat rituals, and more. It allows planning for each ritual, with many items coming to you every month.
It includes:
Anointing oil
Ritual bath blend
Incense blend
Charcoal disk
Altar cloth
Candles
Altar card
Crystals
Rituals
Sabbat gift
Wooden Tarot Card Holder
Color Correspondence Piece
Surprise Bonus Box
Read also 15 BEST DIVINATION SUBSCRIPTION BOXES FOR WITCHES AND NOT.
CONCLUSION
There are plenty of tarot boxes that can meet every preference. However, some boxes are more complete and go beyond the tarot. Hopefully, this guide was helpful for you to get the box you need.