17 BEST SUBSCRIPTION BOXES FOR SPORTS FANS
Are you looking for the best subscription boxes for sports fans? If you are a sports enthusiast or if you have a friend that likes to follow sports, a subscription box can come to rescue you if you don't know what to buy or what gift to choose.
Sport subscription boxes are a collection of sports items gathered in one box and ready to ship to your house or family and friends' house. They are a collection of sports items or sport-related items and are different items for every shipment depending on the box you choose.
Let's see the best selection of sports boxes.
"This blog is readers-supported, and this post contains affiliate links, which means I will make a commission at no extra cost to you should you click through and make a purchase. "
BEST SUBSCRIPTION BOXES FOR SPORTS FANS
Sports lovers are challenging to satisfy. They may like jerseys, balls, sports gear, and anything sport-related. Possibly they collect cards, games and many other things. The same is valid if you are a sports enthusiast. Perhaps, you want to surprise yourself with a box every month and try the sensation of discovering new things.
Subscription boxes for sports enthusiasts are also an excellent solution for your friends. If you are not a sports expert, you can just choose a monthly box to get to a friend's house and solve the problem of figuring out what items are suitable for your friends or which one they are going to like.
What are we looking for in a sports subscription box? We are looking for new items that are sport-related and trendy. They are to be original and creative and possibly follow a theme or a sport each time. Ultimately, they have to be valuable items and interesting.
We have selected the most popular ( most ordered ) sports subscription boxes to add the best value to someone's life.
My Athlete Box Fitness subscription box is perfect for those who love any kind of sport and like to keep in shape in general, regardless of which team or spot they are fans of. This monthly subscription box gives the possibility to choose three types of fitness boxes.
You can get healthy sneaks, apparel, sports gear, and more. The box can include personal care items too.
It includes
One on one workouts
Receipts
Healthy snacke and drinks
Apparel
Motivation
Gear and Essentials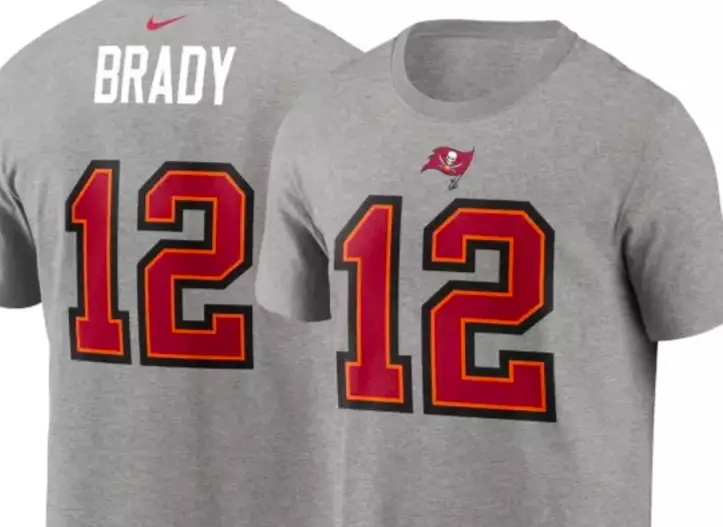 This box is possibly the best for those who like soccer, baseball, basketball, and hockey. Fans that want to have apparel and sports gear are the ones who will love this box the most. If you or your friends like to collect jerseys or other clothes with the symbols of various teams and players, loo no further. This is the box.
It comes in a female and male version, and you can choose the sizes of your team's official merchandise. The boxes include all the major and best leagues across the US with the relative merchandise. You can choose the favorite team of your friends or yours.
It includes:
Football
Baseball
Hockey
Basketball
Soccer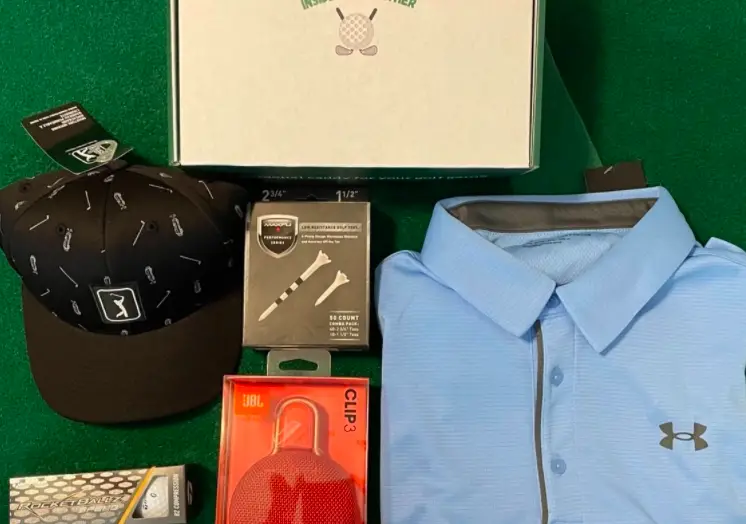 The Golf Gear Box is undoubtedly a perfect present for golf lovers. You can get apparel, sports gear, accessories, equipment, and more. It is like having a personal caddie that helps you with necessary golf items every month. In addition, each box that comes to your house is updated to include the latest trends and fashion of the golf world.
You can expect to find items such as hats, shorts, shirts, watches, scorecards holders, various apparel, and more.
It includes:
Top golf brands
Latest style and trends in golf
Accessories to help your golf game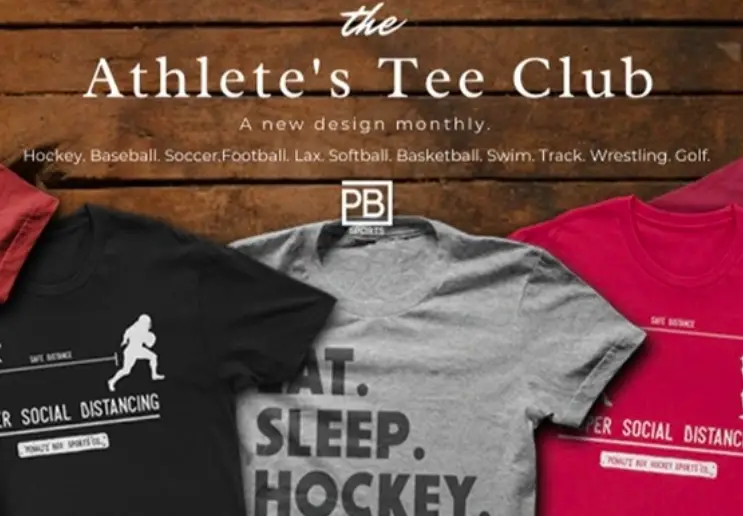 The Monthly Athlete's Tee Club is a box that can be a good present for fitness lovers and those who love sport in general. If you have someone who likes to be fashionable while doing sport, this box is the best present. You can choose the sport you want, size and just wait for your package.
You can always change sport if you want to get different items that fit your season.
It includes:
High quality shirts.
New designs monthly. Never the same.
Free giveaways and add ons each month.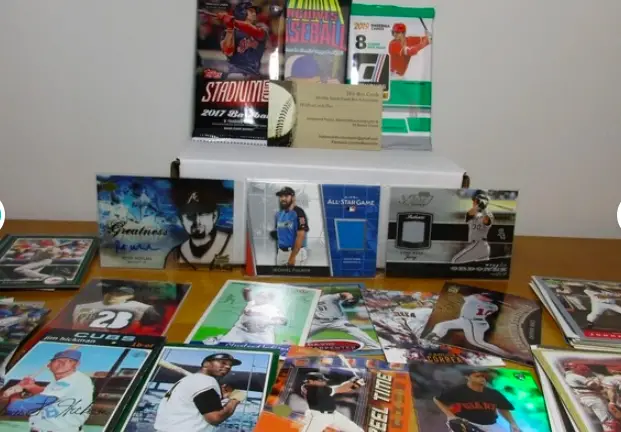 If you like collecting cards or if you have a friend that likes this activity, this box is for you. Card collection has always been a big passion of many people, and there is nothing better than receiving it as a present every month without knowing what you will find inside.
It includes:
at least 3 Memorabilia / Autograph Cards
at least 3 Unopened Packs
50 Bonus Cards (inserts, parallels, rookies, stars, semi-stars)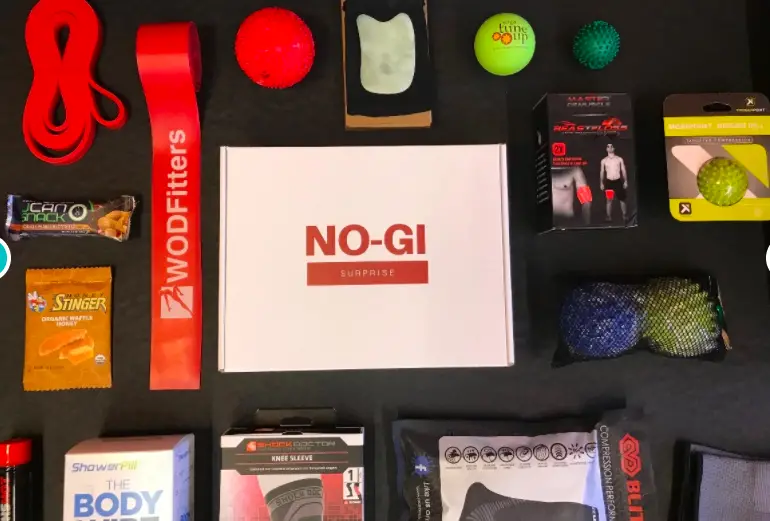 No-Gi Surprise is the ultimate fitness box. Those who generally like sports and are dynamic individuals who want to keep in shape should take advantage of this subscription box. The box will provide a lot of various training gear and various tools such as jiu-jitsu equipment, recovery tools, and more.
It includes:
Rehab tools for recovery
Delicious snacks
Training gear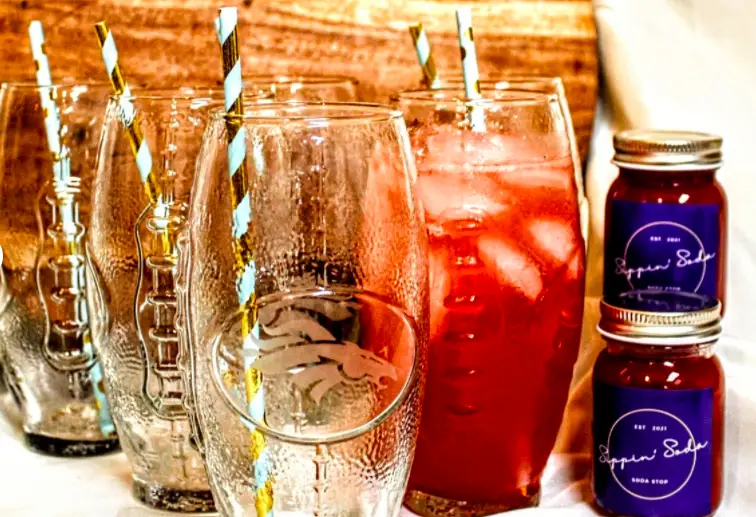 Football Party Pack is a box for the regular football or sports fan that likes to follow every game from their couch with their friends. But, of course, everybody knows that when someone watches a game, it is necessary to eat and drink in good company!
This is why you need this box. You will get a kit for sipping your favorite soda with glasses, straws, and more. In addition, everything will come with your favorite team logos and personalized items.
It includes:
6 Custom football glasses to sport your favorite team
Soda syrup
Enough straws
Your mix master recipe card
The Tri Box is a box for people that like to do sport and keep themselves in shape. The box is focused on giving nutritional strategies and actual snacks to people to assist them in their challenges and sports.
It includes:
Triathlon, love and snacks
Test nutrition strategies to see what works for you.
Words of support and coaching tips.
Created by triathletes for triathletes.
Do you like hockey? If you do, or if you have a family member or a friend passionate of this sort, you have found a good solution for a present. The penalty box is perfect for satisfying hockey lovers. The box is to be gifted to those that practice this sport. The same goes for you if you plan to subscribe to it.
The box provides many items necessary to play hockey.
It includes:
4 subscription options
Each box is filled with the performance swag, nutrition, and retail deals
Products can include: pucks, hockey tape, apparel, and more!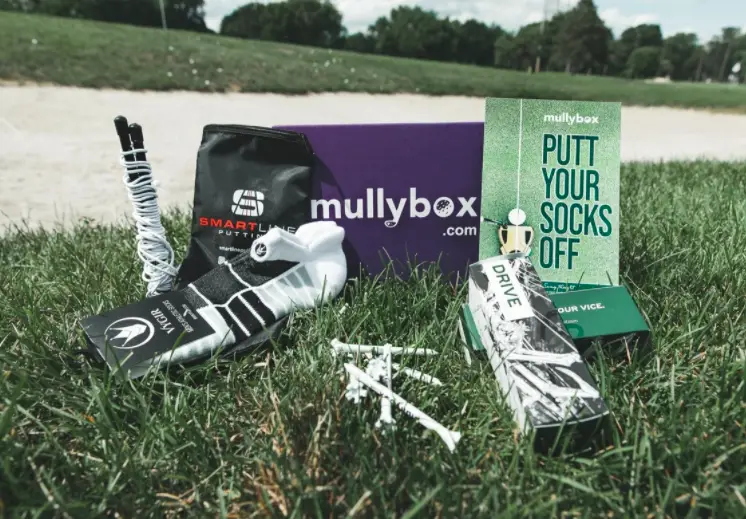 Mullybox is for golf lovers that are engaged in it. It is for those who play from time to time. It includes golf essentials that will surprise you every month. It is perfect for golfers of all levels, and it delivers accessories and game enhancer accessories.
You can expect to find golf balls, tees, headcovers, club brushes, and more.
It includes:
All the accessories and essentials you need to play golf
Boxes are carefully curated about a year in advance!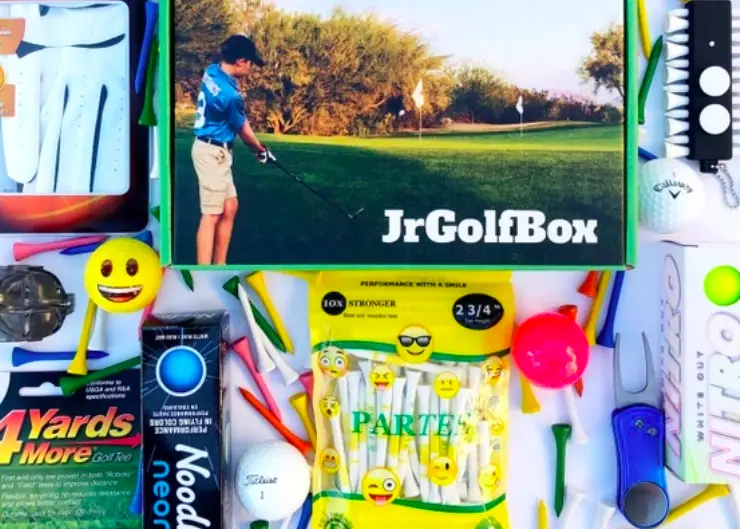 JrGoLFBOX is made for young players and those who like to play golf at a young age. So if you want to inspire your kids to play golf, or if you want to gift a golf-related present to a kid, you have found the perfect box. The box has an educational function, too. Even kids that do not know how to play will learn with those boxes.
Each box will teach fundamental rules of the game and will contribute to building positive qualities in the young players.
It includes:
Golf Balls, Tees, Training Aids, Apparel, Accessories, and Gear
Basics, swings, etiquette, shots, terms, skills, trivia, rules, etc.
Created by junior golfers for junior golfers
Golf Tips, Trainings, Exercises, Skill-development Inspired Games, Nutrition, Fitness, Drills, Lessons, and Resources.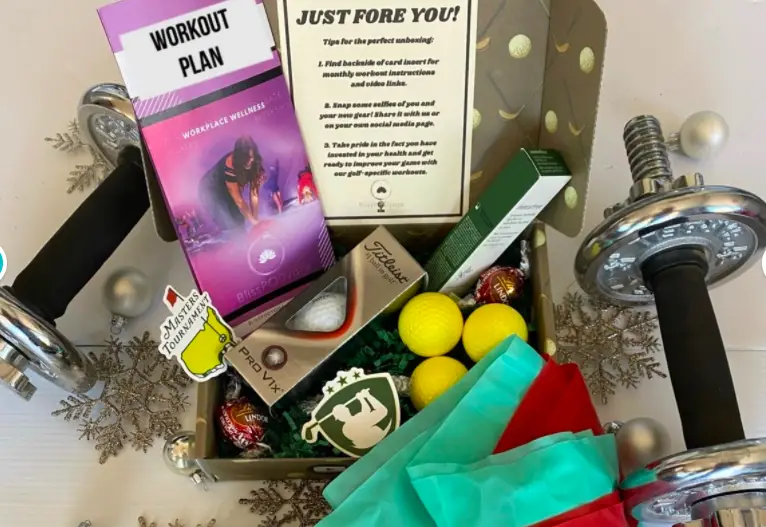 BlissBOX for Golfers is another bo for golf lovers. It provides valuable items to take care of the many aspects of the golf game. The box offers a mix of necessities, goodies, and things that will help you take care of your health and fitness.
You can expect to find workout equipment, sports gear, workout plans, and more.
It includes:
Equiptment for golf workouts
Excercise videos and workout sequences
Golf essentilas, goodies, fun things
Champ-Chest is a great subscription box for the football lover. They provide merchandise and items related to football teams, one different each month. You can expect to find shirts, watches, socks, hats, tumblers, prints, and more.
All elements included in the box are official items of a specific club.
It includes:
High Quality Fully Licensed New Items
All teams and leagues available
Shirts, Hats, Watches, Socks, Tumblers, Custom Prints, and Never Before Seen Items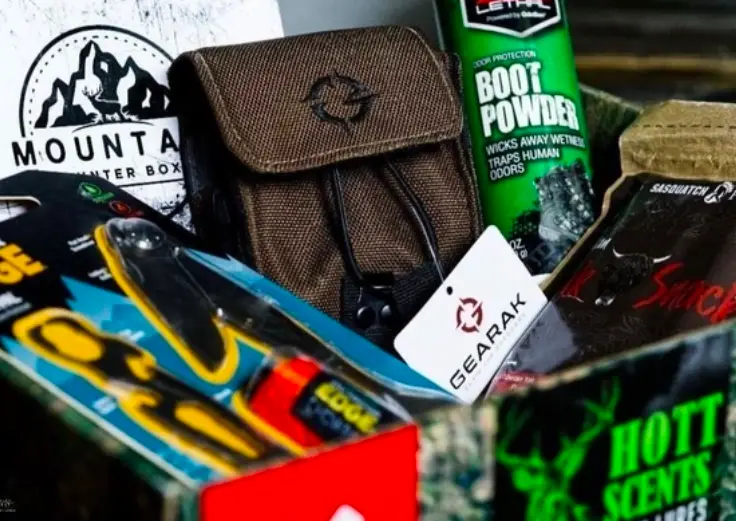 The Mountain Hunter Box is designed to help people practice fitness and trips in the wild to keep in shape and exercise. It is for sports lovers that like to keep their bodies healthy. Also, if you have people that want to go into the wilderness often, you could gift them this box.
You can expect to find hunting tools, camping tools, and survival gear.
It includes:
3 to 5 items delivered to your door
Lightweight and packable gear
Try out new gear monthly
WHY SUBSCRIBE TO A SUBSCRIPTION BOX FOR SPORTS FANS?
Sports fans are addicted to their teams and their favorite sports. So if you do not know what to gift, sending a box to your friends or family member with a sports theme is always a hit. It can be a good fit present for Christmas, birthdays and other occasions.
Your friends or family will enjoy the shirts of their favorite players and all the rest of the items. So you will gain a lot of points in their eyes.
You can also read 22 BEST CHILDREN'S BOOK SUBSCRIPTION BOXES TO DISCOVER.