10+ BEST KNIFE SUBSCRIPTION BOXES TO ENJOY!
Are you looking for the best knife subscription boxes? Although knives are not the typical present, you might know people that love collecting them, or maybe you want to treat yourself to get the latest news in this field.
A knife subscription box is a package with different types of knives that can be used for many purposes, such as camping, fishing, cooking, outdoor activities, and many other things, based on the receiver's preferences.
Here is our collection of the best knife subscription boxes.
"This blog is readers-supported, and this post contains affiliate links, which means I will make a commission at no extra cost to you should you click through and make a purchase. "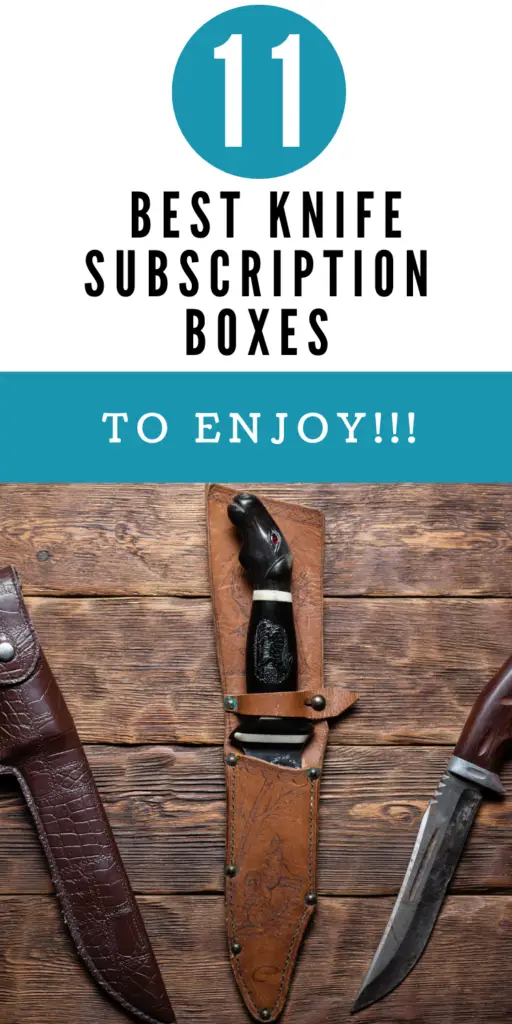 WHY FIND AND GIFT THE BEST KNIFE SUBSCRIPTION BOXES?
Many people are into knives because they are outdoor lovers or because they like cooking. However, a knife can be used for different purposes; for this reason, it is beneficial to have different types of knives at hand to choose from.
Knife subscription boxes can provide different types of items to collect for other purposes, such as:
Cutting things while camping
Go fishing
Hunting
Outdoors activities
Adding new items to the survival kit
Cooking indoors or outdoors
A subscription box is easy to set up, and it provides the different types of knives based on the subscription you selected without having to choose them, allowing you to get various gifts and a surprise every month.
Here is our selection of the best knife subscription boxes: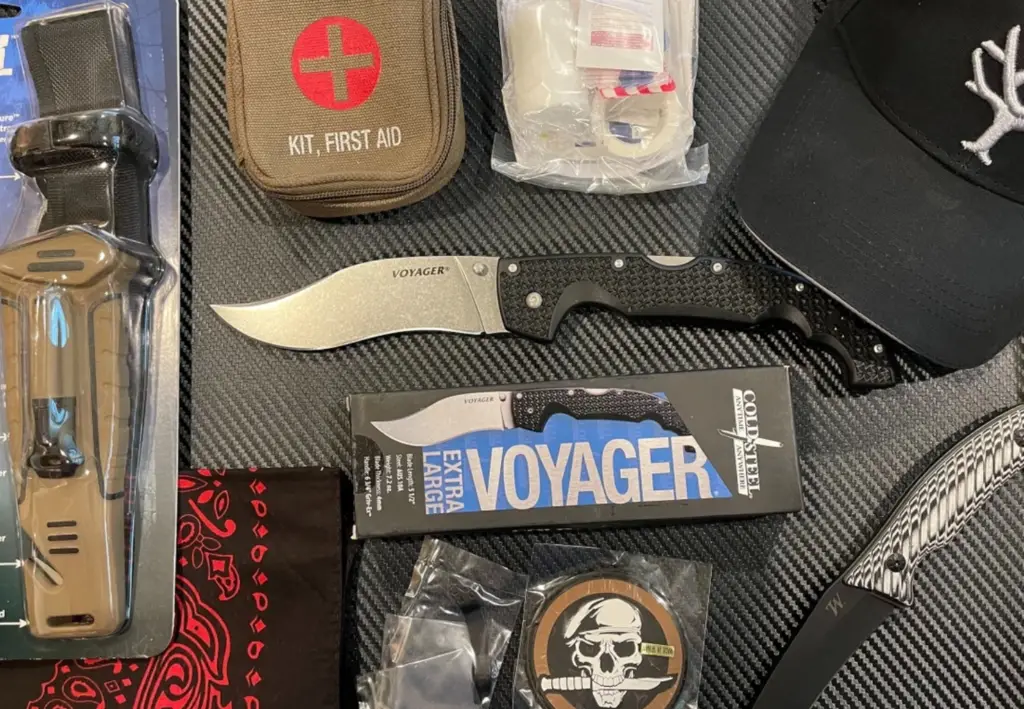 The "Knife Subscription Club" is one of the higher-end gifts for knife lovers. It includes a lot of high-quality items and matching accessories. It is an excellent box for those who want to collect survival items to use in case of necessity or that like to go outdoors often.
The box contains the top knife brands and is full of tools to enjoy.
It includes:
High-quality knives from famous brands
Premium survival accessories
Several tools with each box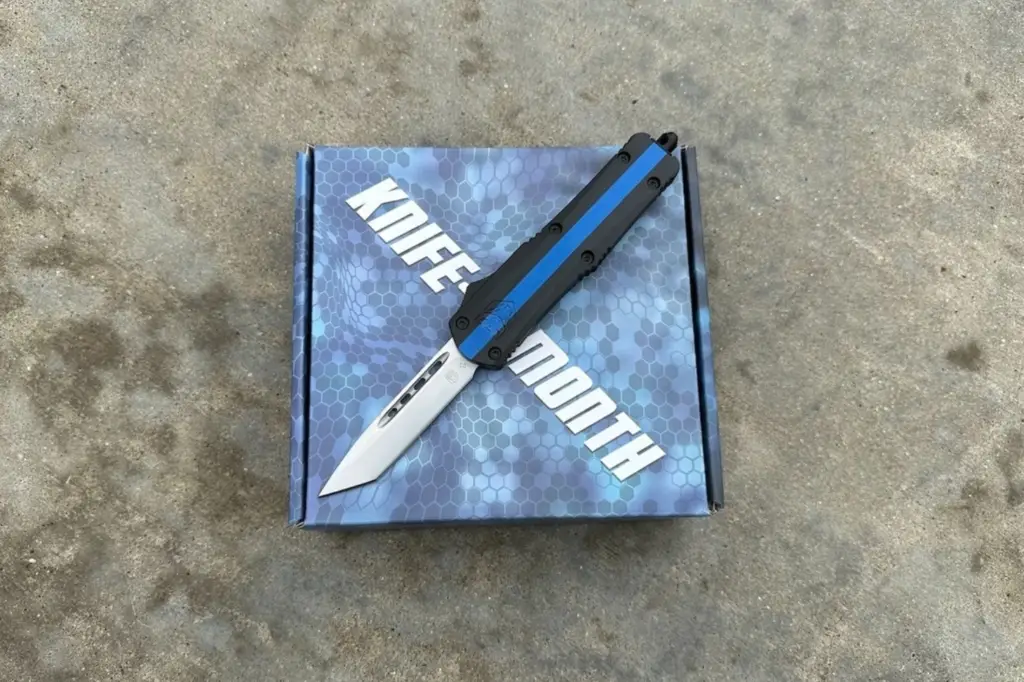 This subscription box provides a unique, high-quality knife for pure knife lovers and collectors. Each knife comes with a lifetime warranty to certify its exceptional quality. In addition, you will get a knife and a high-quality case for it.
It includes:
A different type of knife for each box
Folding knives
Spring-assisted knives
Fixed-blade knives
Push knives
Premium brands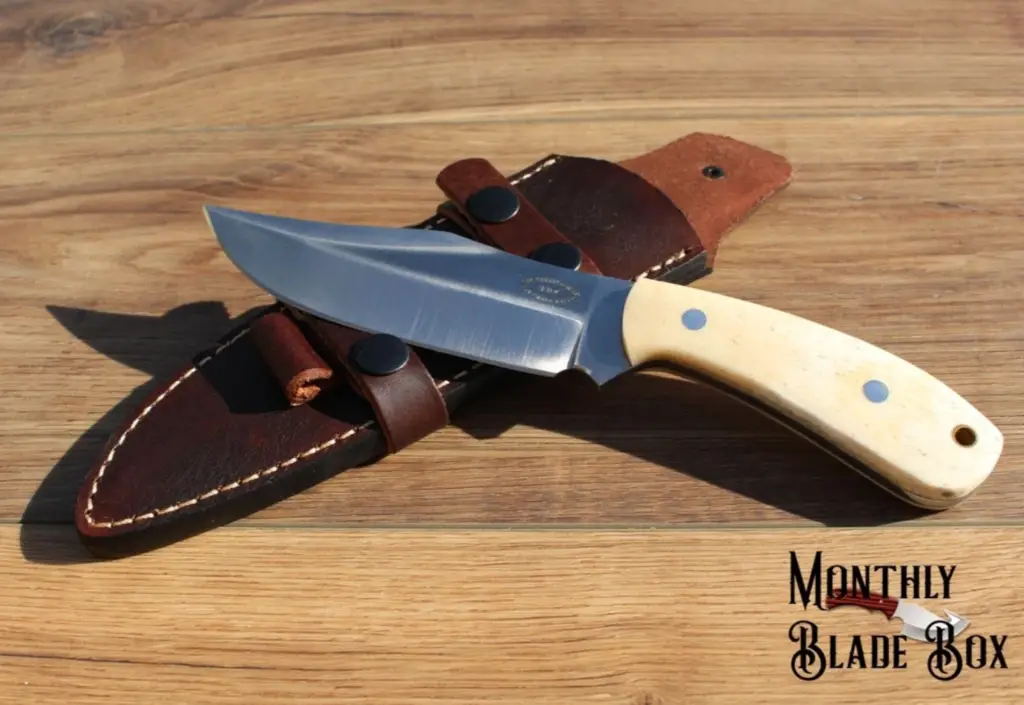 The "Monthly Blade Box" is a simple subscription box featuring different high-quality knives. Each item is hand forget and comes with a high-quality nice-looking case. There are three types of tier levels to choose from. Those are the beginner, middle, and high-end tier levels.
It includes:
Axes
Survival knives
Kitchen knives
Three tier levels
Beginner Tier Knives/Blades (Most Popular)
Middle Tier Knives/Blades
High Tier Handmade Knives/Blades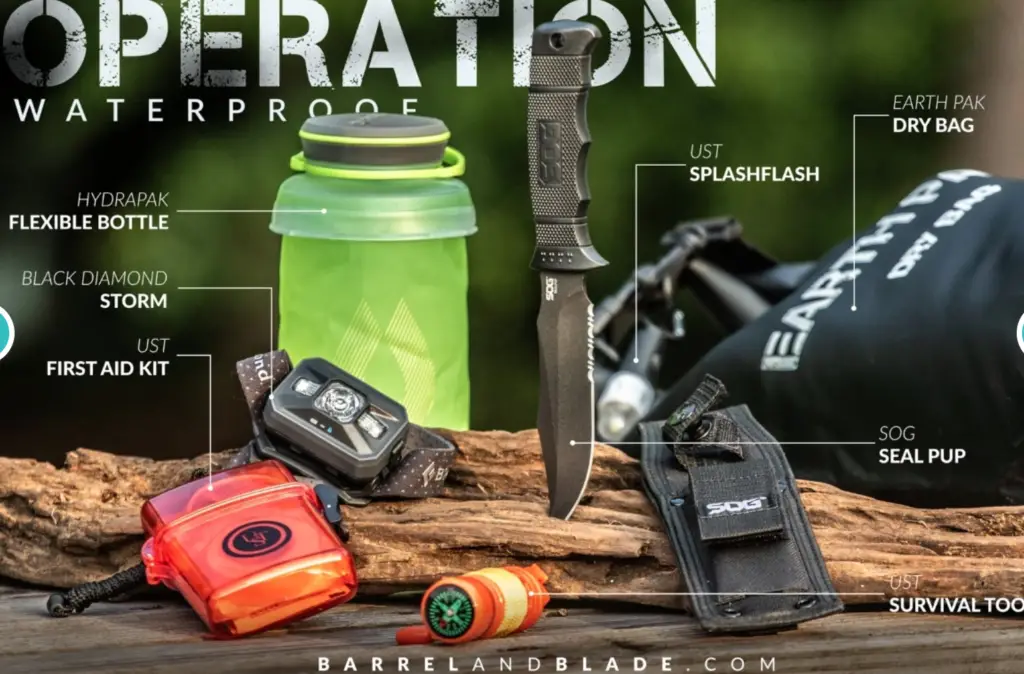 This box includes high-quality knives but also other tactical and survival gear. In addition, you could find valuable items for outdoor activities, such as first aid kits, flashlights, bags, flexible bottles, and more.
It includes:
Tactical items
Knives
Accessories
EDC items
Preparation items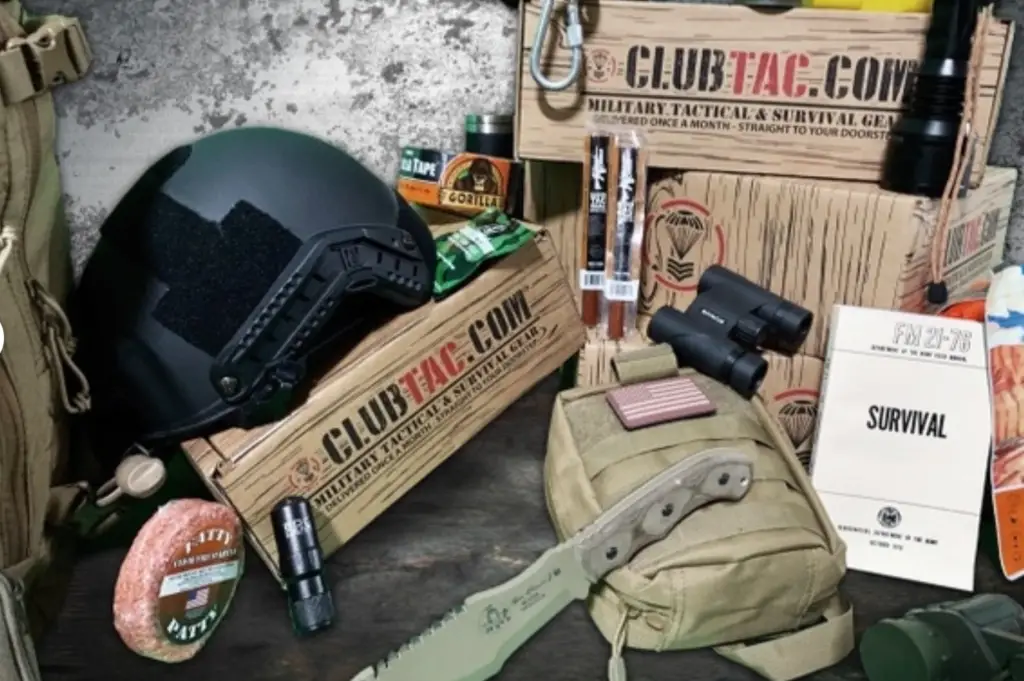 If you want different blades paired with other tactical and survival items, you can get the "Club Tac Supply Drop." The items are selected with the assistance of military vets and survival experts.
This box is for those who want all the necessities to survive. It also rewards recurrent subscribers with a rank-up system and unique rewards.
It includes:
New knives and blades with each box
Survival gear
Tactical gear
Free gifts and items with each new level reached
High-quality items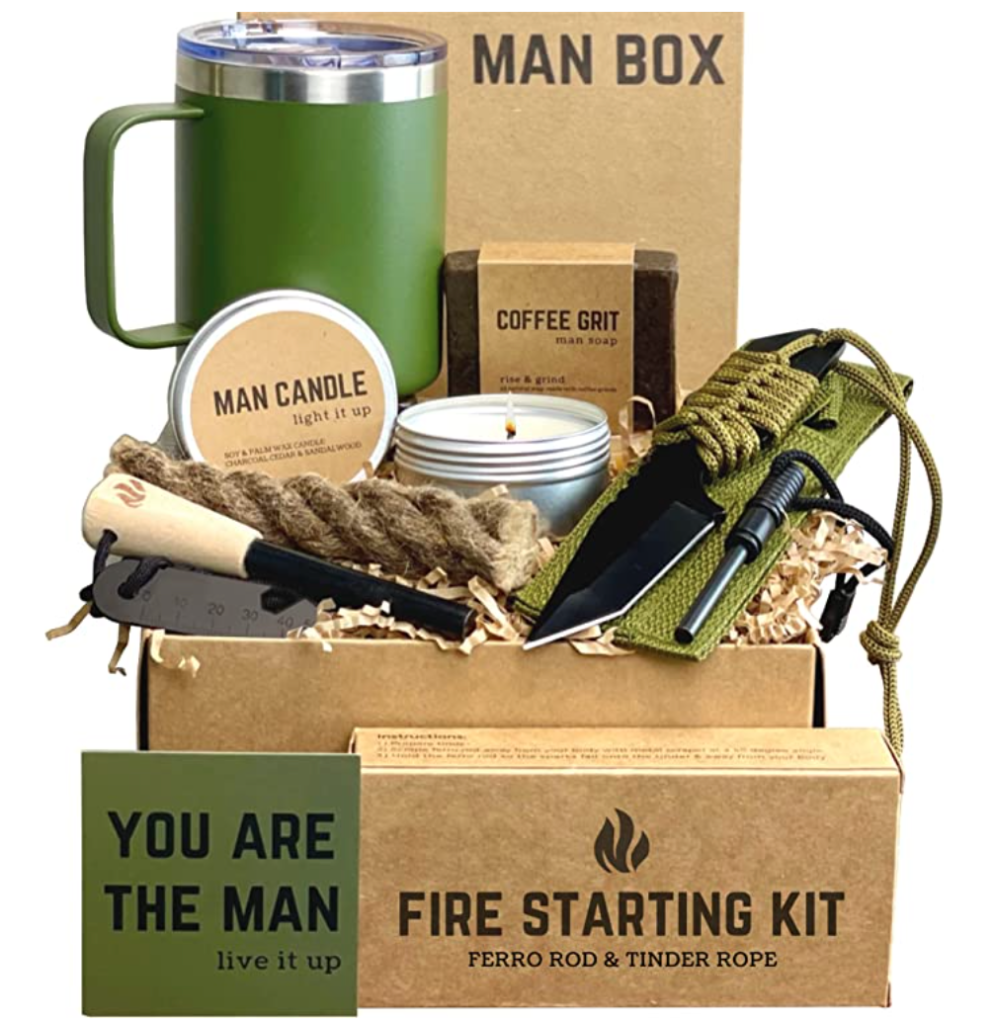 Another great box with a selection of survival knives paired with other items is the "fire starting kit." This box is an excellent present for anyone who likes outdoor activities and wants to have knives and other items necessary when outside.
It includes:
Ferro Rod and Tinder Rope
Fun fire starter
2 Rambo Knife with Sheath & Mini Ferro Rod
All Natural Coffee Grit Soap
Green Double Insulated Mug with the lid
Charcoal cedar
Sandalwood candle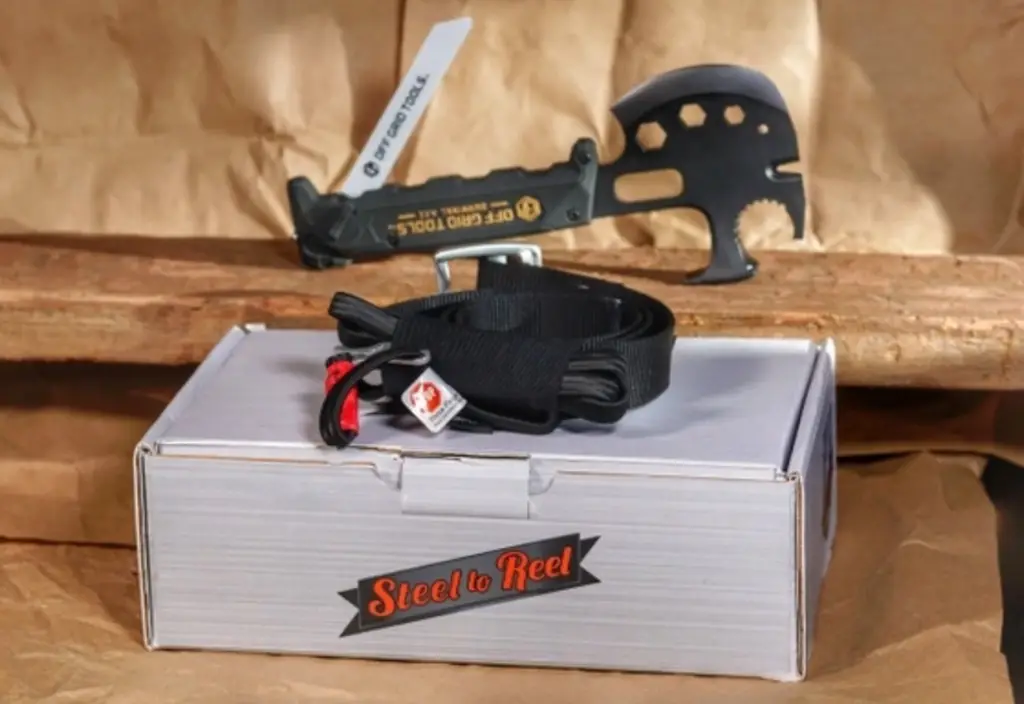 Steel to Reel is a box that provides new knives and blades paired with other survival items. Knives are often used outdoors where different things are also necessary. For this reason, this box can be a pleasant surprise for knife lovers.
It is composed of the counseling of expert survivalists and veterans who know what is necessary to get through difficult circumstances.
It includes:
New gear with each box
New Knives
It can include knives, bags, medical kits, flashlights, ropes, etc.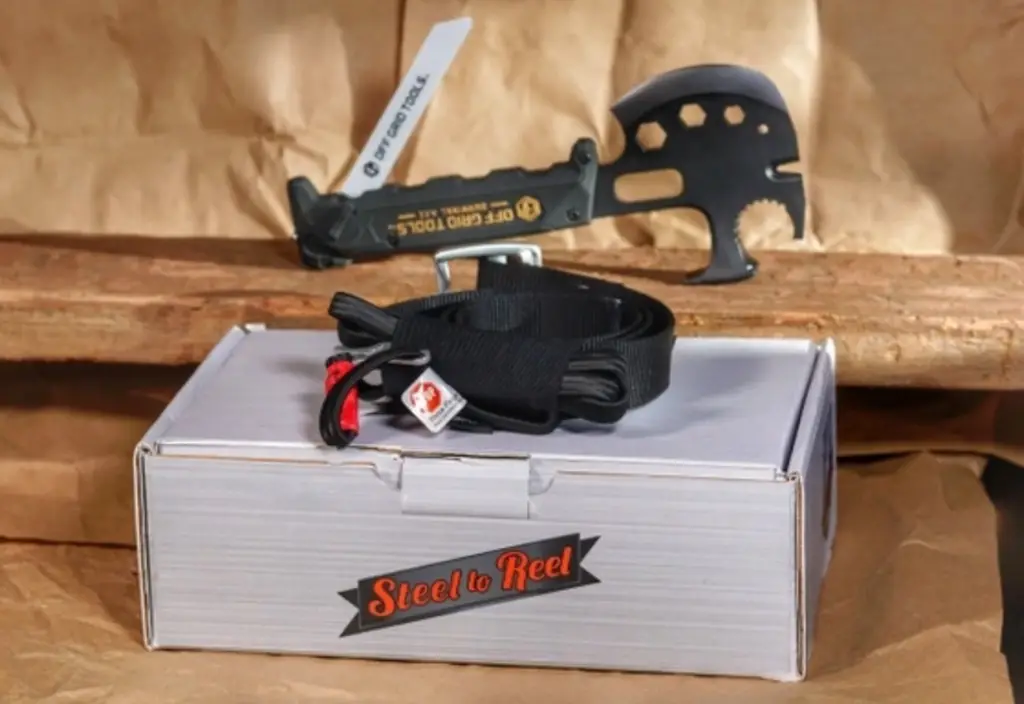 If you plan to gift knives to a person who loves them but is just a beginner, then you can use the " Starter Knife Plan." It is a simple subscription box that features a new knife every month and is suitable for those on a budget.
It includes:
New knives every month
Spring-assisted knives
Beautiful and tactical designs are available
Never the same item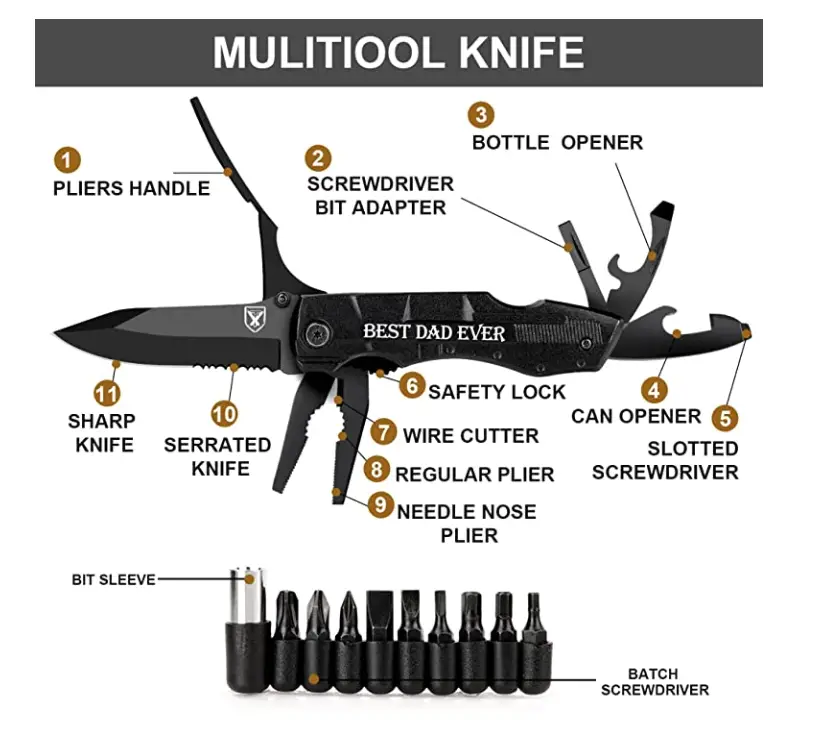 This particular box is perfect for dads or men ( it comes in several versions) who love to have a knife that can be used for multiple purposes and simultaneously has additional outdoor survival tools for different activities.
The items are perfect for those that like camping, hiking, fishing, or getting into many other adventures.
The knife that comes with the box can be used for nine different purposes, such as wire cutting, plier, needle nose plier, bottle opener, can opener, screwdriver, etc. But the kit is composed of many other items.
It includes:
Water Bottle Clip
Wire Saw
Fishing Line
Emergency Blanket
Spoon
Hooks
Fire Starter
Flashlight
Compass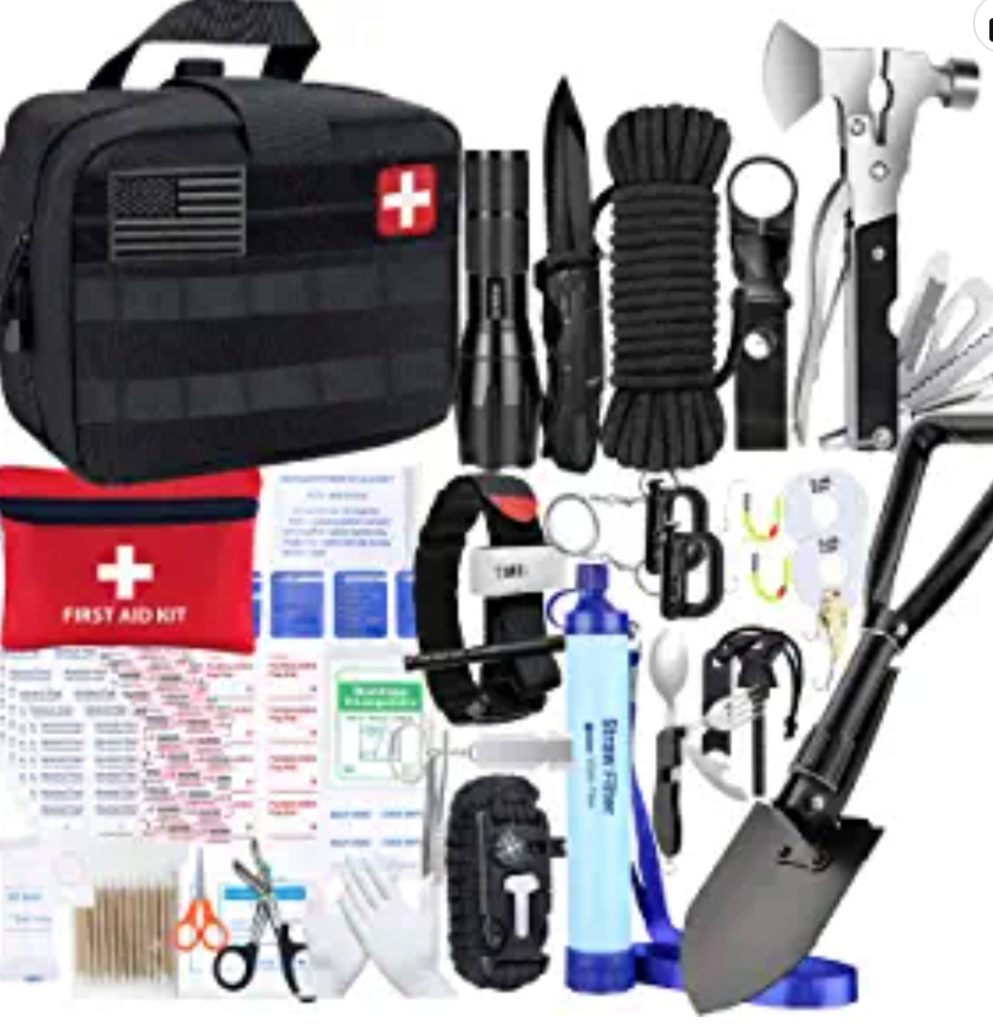 In this type of survival kit,f you can find different blades and a multifunctional knife. It includes all the necessary to face difficult situations or successfully go outdoors on adventures. It is suitable for hiking, hunting, biking, and more.
All the items can be stored securely in a bag and occupy minimal space.
It includes:
First Aid Supplies
Paracord Bracelet
Foldable Knife
Hooks
LED Micro Torch
Spoon
And more
Read also: 21 BEST VEGAN PROTEIN SUBSCRIPTION BOXES – MUST TRY!
FREQUENTLY ASKED QUESTIONS
What should I look for in a knife subscription box?
The most crucial aspect to consider when choosing a knife subscription box is the quality of the knife, the price, and the presence of warranties. Some subscription boxes include warranties as part of their monthly knives. This is very important in the case of high-quality knives and higher-end boxes for which you spend quite some money.

What are the most important factors to consider in a good quality knife?
When selecting a subscription box with knives, you want to choose those that provide good brands with blades that can last a long time. In addition, they should be rust-resistant, and they are not subject to losing their sharpness too soon. The handle is another essential factor; it should be ergonomic and easy to hold in hand. In addition, you do not want to have a too heavy knife, although it should be cutting things quickly.

How much should I spend on a knife subscription box?
You can generally find knife subscription boxes for $20 to $100, a reasonable price considering the ratio between quality and value. Between $60 and $90 can provide a good quality knife subscription box.