13+ BEST LINGERIE SUBSCRIPTION BOXES TO SURPRISE HIM!
Are you looking for the best lingerie subscription boxes? High-quality underwear and nightclothes can make a person feel way better about herself and be a pleasant surprise for a partner.
A lingerie subscription box is a monthly present filled with panties, sexy nightclothes, bras, and other accessories designed to make you look and feel pretty. It can be a perfect present for San Valentine or any time of the year to add interesting items to the cloakroom.
Here is a collection of the best lingerie subscription boxes.
"This blog is readers-supported, and this post contains affiliate links, which means I will make a commission at no extra cost to you should you click through and make a purchase. "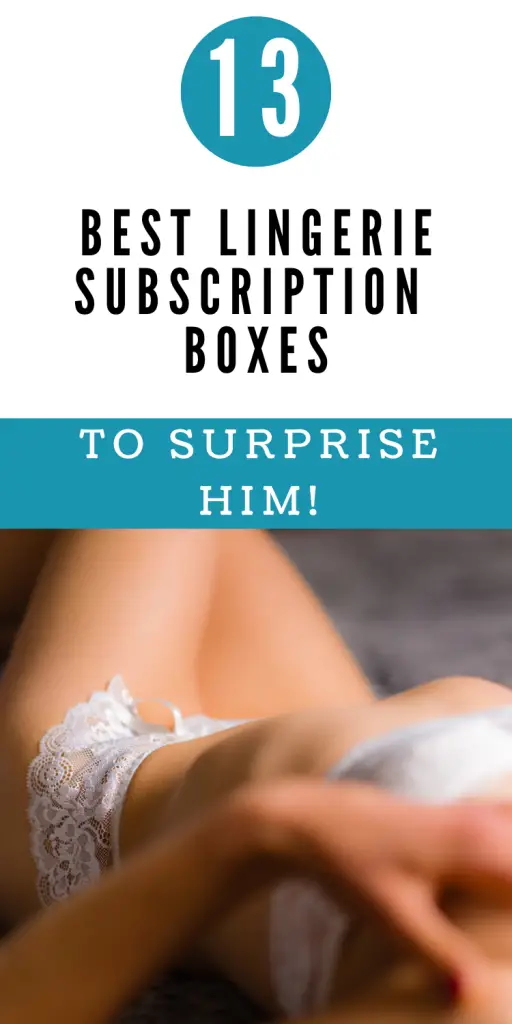 WHY GIFT LINGERIE SUBSCRIPTION BOXES?
A lingerie subscription box is helpful for the following reasons:
Surprise a friend who loves lingerie with a present
Surprise every month your partner with new things
Feel more confident about yourself
Build up your cloakroom with new and different pieces
Have a box made by others which doesn't require you to choose every present
One can wear lingerie on special occasions or can choose to wear it often. It can also be a special present for friends that usually do not wear underwear to help them become more confident and outgoing or boost their sex appeal.
Some women like to wear lingerie every day as everyday underwear. In this case, a lingerie subscription box is a perfect gift. Others put together a lingerie subscription box that can contain luxury items, new designs, and original lingerie pieces.
Here is our selection of the best lingerie subscription boxes: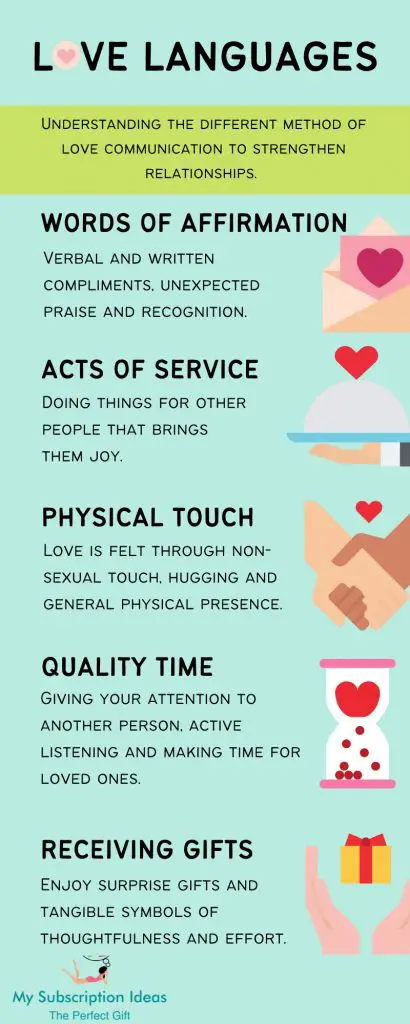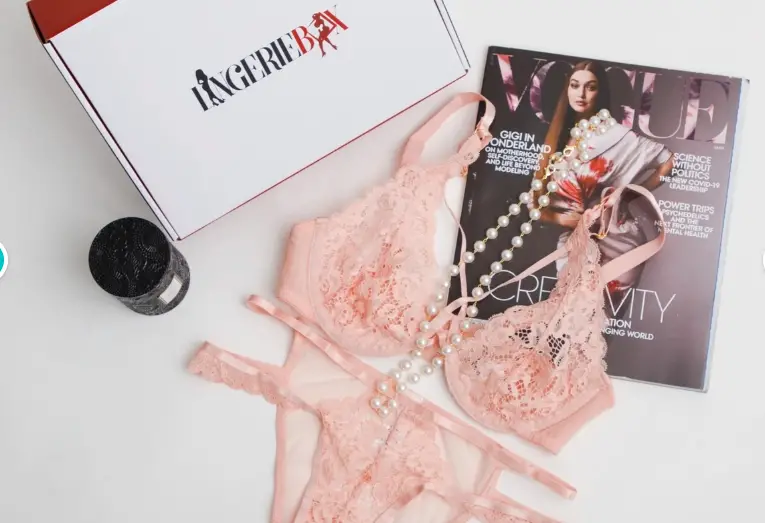 If you are looking for an essential lingerie subscription box that provides unique and elegant lingerie every month, this is the one for you. The pieces received are elegant and curated at the same time.
Since so many pieces are available, the boxes are sent to you only based on your preferences.
It includes:
A lingerie set

New designs every month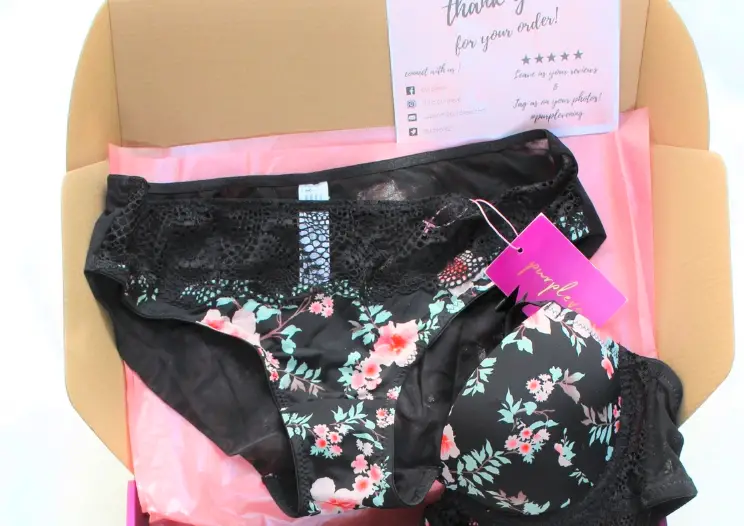 This is the box for you if you are looking for high-quality and beautifully designed lingerie pieces. In addition, Purpleve provides matching lingerie sets for those who want to build a luxury collection at affordable prices.
Each bra and panty is selected from designers from all over the world. There are many sizes available and tons of designs.
It includes:
High-quality products always
Products created by dedicated stylists
The Confidence Booster box is perfect for those entering the lingerie world for the first time or that want to add unique pieces to their regular wardrobe. Each piece is carefully selected to create surprise and boost the receiver's confidence.
It includes:
New unique pieces every month
New lingerie styles at every box
High-quality fabric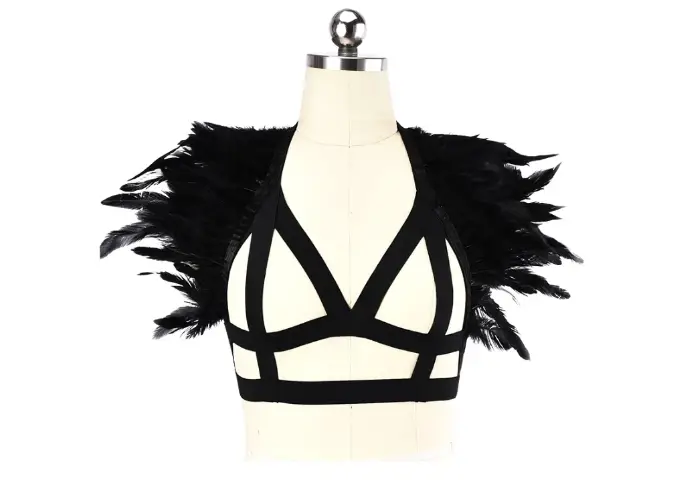 This subscription box is for people that want to try something new and has extraordinary necessities. It is a box full of sex appeal and designed to spark imagination and fantasy. Each piece might have feathers, studs, leather elements, roping, tassels, and more.
Each piece is designed in a way to provide a sexy and stylish look.
It includes:
Unique and creatively designed pieces

Two sensual and tantalizing harness and cage bras

New bras made of vegan leather

Gold and silver hardware

Spaghetti straps

Rhinestones!.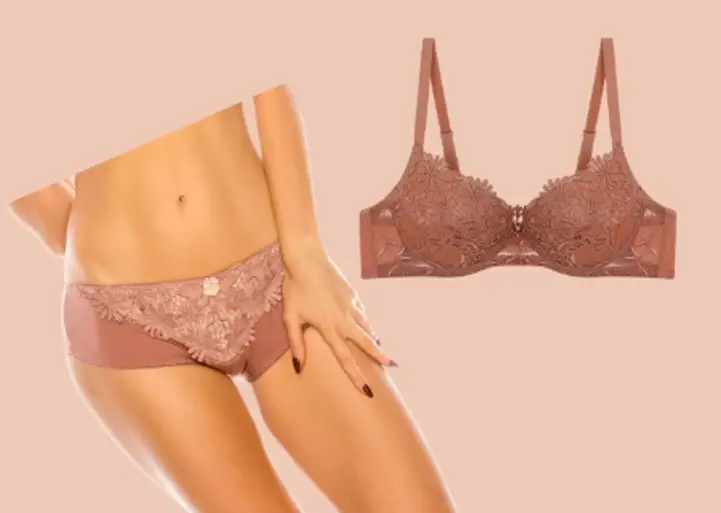 Shades of beauty is a subscription box that is simple and original at the same time. It provides beautifully designed lingerie with every box. You will be asked a few questions before checking out so that you will receive the best lingerie for you.
It includes:
Two lingerie sets with every box
New designs every month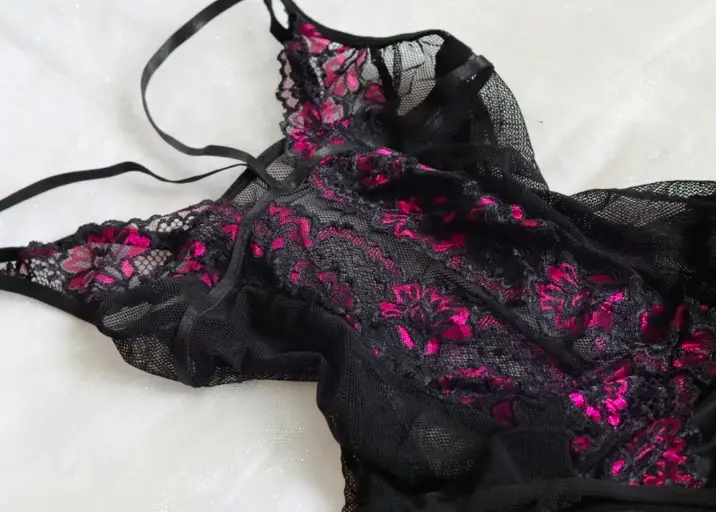 The Ultimate Box contains luxury lingerie for the entire body. It provides unique pieces every month that are able to spark imagination and creativity. Creative stylists select each piece.
It includes:
A special surprise with every box
Sexy lingerie
high-quality underwear designs
100% Cotton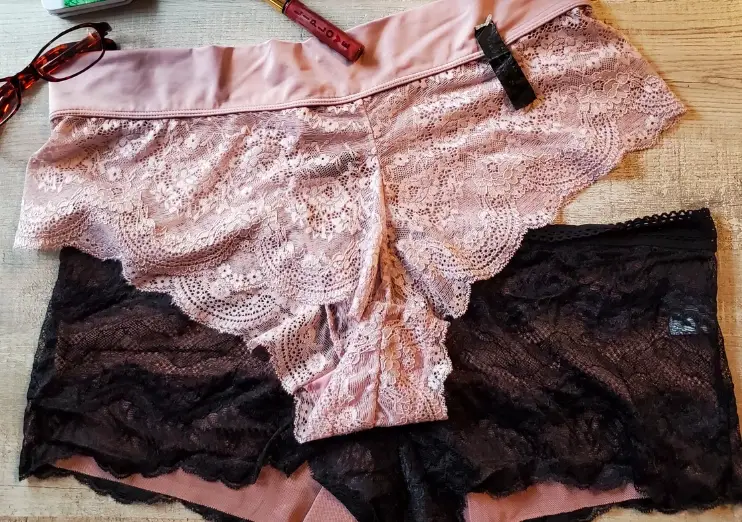 Would you like to gift a box with sexy but still comfortable panties? My Panty Pack is a subscription box that provides intriguing and elegant panties yet is designed to be comfy.
It is possible to choose the sizes when subscribing; each box includes two pairs of panties.
It includes:
Two pairs of cute, sexy, and soft panties
New styles and ideas every month

Hipsters

Thongs

Lacey hip huggers

Boy shorts

Other sensual briefs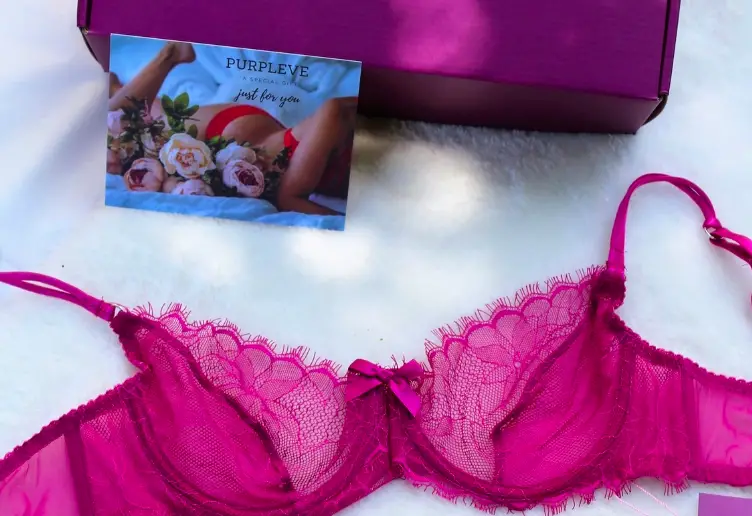 If you want only bras, this is the perfect lingerie box. It is a luxury collection of bras delivered to your door every month. The crate includes mainly luxury items and high-quality products. You can direct which designs you like and the size.
It includes:
High-quality Bras
A dedicated Stylist used to create each delivery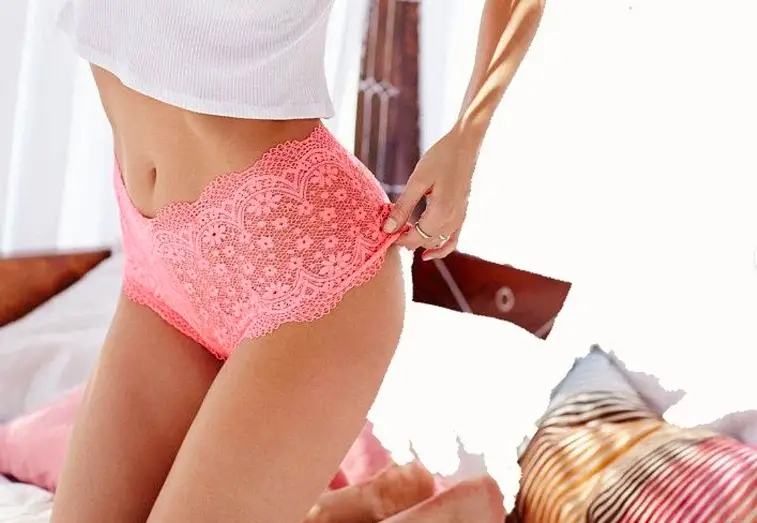 Are you looking only for a subscription box that delivers high-quality panties? Purpelve provides a collection of high-quality luxury panties. Each panty is beautifully designed to make you feel sexy and confident.
It includes:
High-quality products
2 Panties in each box
The Sinful Closet Box is one of the best lingerie subscription boxes. It includes beautiful luxury lingerie, many other gadgets, and matching pieces to add "that something more" to your look.
The box includes jewelry and stockings too to match your new lingerie. The lingerie is made with the most delicate satin lace, and you can find leather in some pieces.
It includes:
A piece of lingerie
A pair of stockings
A piece of jewelry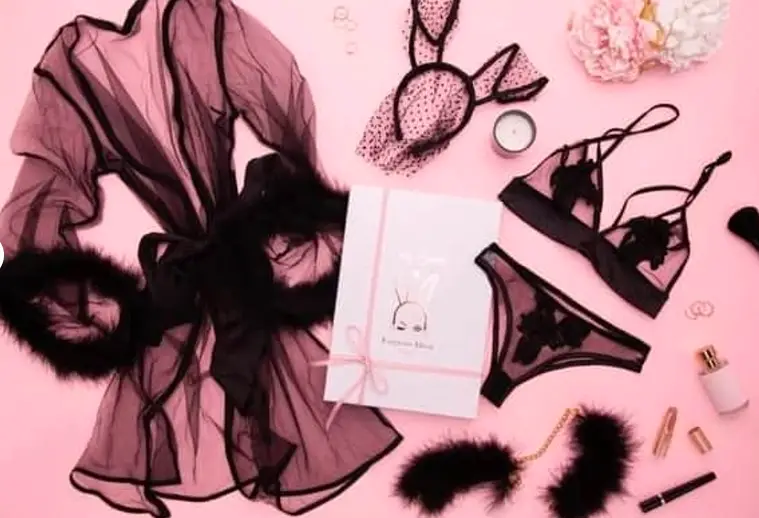 The Sexy Lingerie Box provides sexy pieces that match each other. It is a perfect box for those desiring to try something new or put some spice into a relationship. The styles and designs are often collected from different countries and are often luxury items.
It includes:
Gifts
Surprises
Sexy underwears
Matching items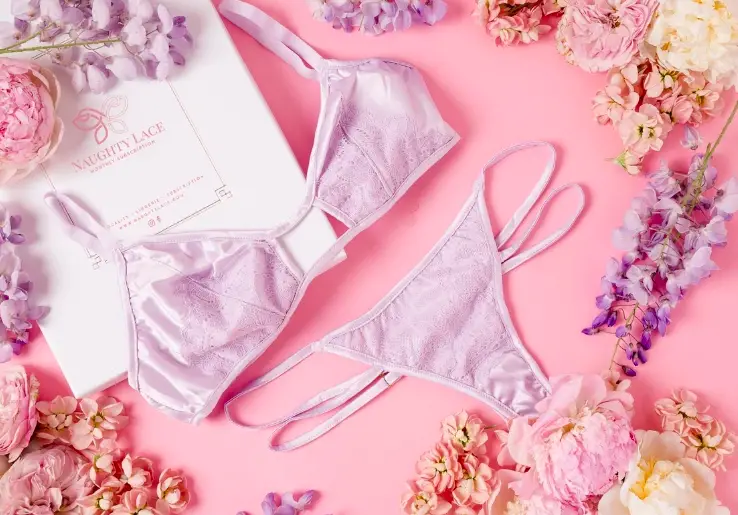 The Naughty Lace Lingerie is a box designed to spark a sex life. It is filled with classy lingerie, designed to be sexy and attractive. The products provided are all high-quality.
It includes:
New Styles and designs with every box
Premium high-quality products
Matching items
Classy boudoir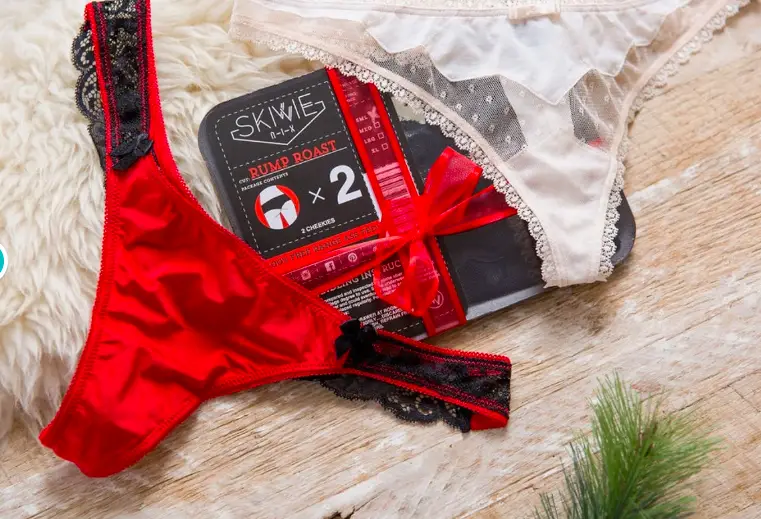 If you are looking for intriguing comfort, the Skivvienix Box is the gift for you. You can choose the style, size, and even the colors.
It includes:
Two pairs of comfy, sexy, cute products
Extra stretch
Read also: 13+ BEST HOLISTIC SUBSCRIPTION BOXES TO IMPROVE YOUR LIFE
FREQUENTLY ASKED QUESTIONS
How much cheap lingerie costs?
It is possible to find lingerie for as little as $10-20. However, consider that cheap lingerie can have issues with durability, and you might need to buy a new one soon.

What is a good price for high-quality lingerie subscription boxes?
High-quality lingerie can cost up to 200-300 dollars, depending on the materials. Luxury lingerie can cost even more. However, a subscription box with high-quality products and fabric costs only $50 a month is a good deal.

What should I look for in a lingerie subscription box?
In a lingerie subscription box, you should look at the quantity of the products, the number of items, versus the price. In addition, discounts and coupon codes for those high-quality boxes should be examined since you can get the best quality for discounted prices or deals.