17+ BEST LUXURY SUBSCRIPTION BOXES FOR HIM AND HER
Are you looking for luxury subscription boxes? Everyone needs to be treated once in a while. If you want to pamper others or yourself, you could take advantage of the luxury subscription boxes. It is an excellent and substantial way to surprise yourself or others.
A luxury subscription box is a special present that arrives in the house every month with high-end items based on your preferences. Whether they are beauty products, watches, clothes, or other products, a luxury subscription box is filled with high-quality objects.
Here is our collection of the best luxury boxes.
"This blog is readers-supported, and this post contains affiliate links, which means I will make a commission at no extra cost to you should you click through and make a purchase. "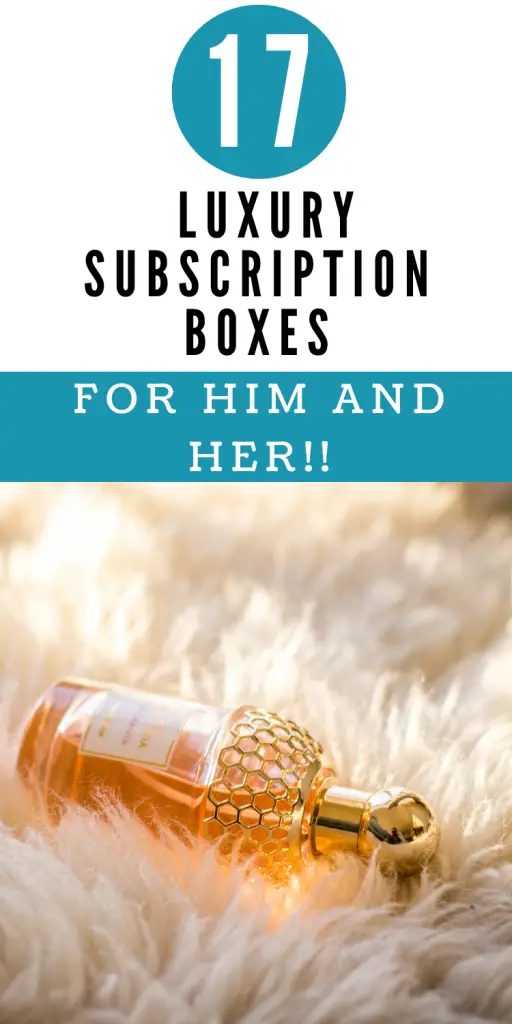 WHY GIFT LUXURY SUBSCRIPTION BOXES?
Luxury subscription boxes are not like any other crate; they are unique presents to gift to others or oneself. The items included in those boxes are high-end and of better quality. It is not only the price difference, but the value and the type of products offered that are meant to delight and pamper the receiver.
In general, if you want to treat yourself, or if you have a particular person that you want to surprise, then a luxury box is a perfect gift. Some luxury boxes come up with new items every month, and each is high quality and worth the investment.
A luxury box is perfect for:
People not easily satisfied
Special people
When wanting to surprise someone with good products
When used as a gift for exceptional achievements
The positive side of those boxes is that someone else is responsible for finding new items and great things to include in the box to make it unique and surprising. So, if you are short on ideas, a subscription box can save you time and protect you from too much stress.
Here is our selection of the best luxury subscription boxes: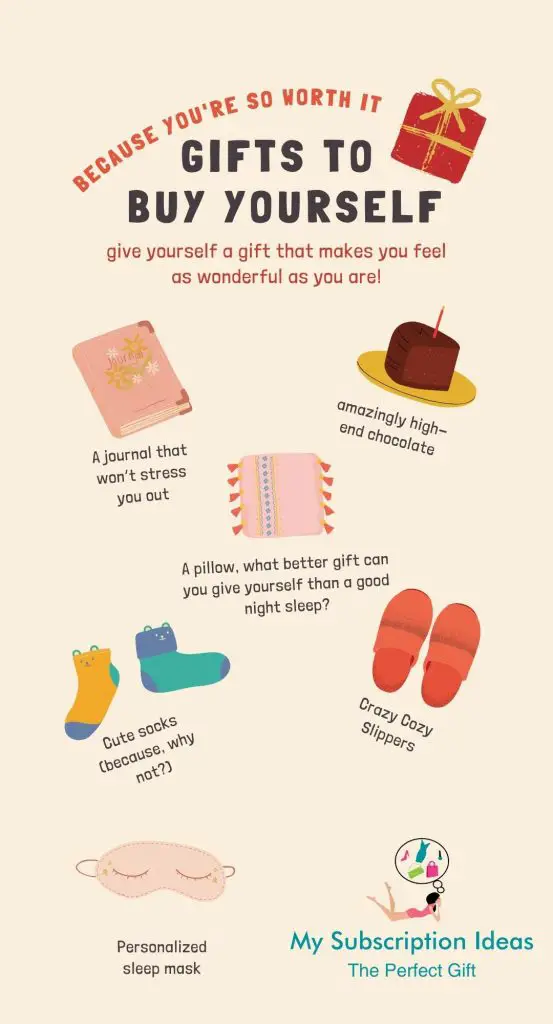 Riviera is the correct box if you or your friends are into Italian products. Luxury self-care items from Italy can make anyone happy. The package provides different types of skincare products, strictly Italian.
The box focus on organic and high-quality products.
It includes:
Products for every type of skin
Eco-friendly products
Organic products
Products free of paraffin, parabens, and any other artificial ingredients
Mullybox is a luxury box for Golf fans and practitioners. If you or your friends like golf, this box is perfect. It provides premium golf items, from equipment to accessories.
It includes:
Polos
Head covers,
Towels
Gloves
Ball markers
New accessories every month
Amongst the high-end products that cannot miss are the bags and accessories. Perfect for friends and family who like collecting expensive and luxury bags, or for yourself if you want to collect new bags and accessories for many different occasions.
It includes:
Wallets
New bags every month (made with different materials every month)
Backpacks
Cosmetic cases
Materials included can be vegan leather, vinyl, canvas, cotton, rattan, etc.
Club tac provides exceptional and top-quality items for those who want to be ready in case of necessity. The box includes top-quality items from military and survival experts that cover every aspect of a potential emergency.
It includes:
New survival and tactical gears
First aid kits
Water filtration systems
Special clothes and accessories
Knives and more
As part of your luxury items cannot miss a good dose of stylish tech gadgets. The box includes top-quality tech items designed to look good in your house or while you use them. The items are suitable for men and women likewise.
The box will always include new tech gadgets for the house, yourself, travel, and other occasion.
It includes:
Earbuds
Powerbanks
Jump ropes
Power adapters
Coffee makers
Travel bags for tech gadgets
And more
For those who are into skincare, here is another box packed with top-quality Italian products. The box is specifically suited for those who want to establish a skincare routine with organic and luxurious skin products. In addition, the package also provides detox and nourishing products for the skin.
It includes:
Products for any type of skin (dry, again, normal, etc.)
Organic products only
No chemicals
Amongst luxury items are the finest teas and the best cookies. High-quality teas are not that easy to be found. However, the Scone and Tea Gift Basket can solve this problem. It is perfect for those who love tea breaks or want high-quality products for their guests.
It includes:
Tea infuser mug
Six freshly baked scones
A canister of tea
A jar of homemade apple butter
A bread mix
A brownie mix with a skillet
A luxury box for men has to be included in this list. Lizush provides monthly top-quality products for men grooming. All the products are natural and carefully selected to provide the best experience. Every box contains essential oils, herbal infuse, spa, skincare, and more.
It includes:
Natural bath products
Body products
Skincare products
Never tested on animals
Chemical-free
Top-quality wines are perfect for spending a lovely evening with friends or relaxing after a stressful day. Each wine in this box is of the best quality and reasonably priced.
It includes:
New wines every month with different flavors
Bottles put together to surprise each time
This box provides luxury items for new moms and their newborns. The box's purpose is to soothe and comfort the new mom, making her feel pretty and gorgeous. The box is filled with self-care products, beauty products, body products, and loungewear.
It includes:
Three luxury, high-end gift boxes
Skincare products
Beauty and body care products
Top quality clothes
Fine candles are luxury items specifically designed to relax and make the environment look and feel rich and prized. Each box comes with the finest candles and the best scents. The candles provided are large and top-quality products.
It includes:
A large luxury candle with a typical
Your candles will match your scent preferences
Each month a new and beautiful, on-trend candle container
If you want a luxury box only for the skin, My Organic Complexion Box is the perfect gift. It has tons of high-quality products for the skin. The box is meant to help the receivers to get better and healthier skin.
It includes:
Two full-size products
Two samples of next month's products
Training on how to use them
Organic products only
Do you want to pamper yourself while traveling? The Travelista box provides lifestyle and top-quality items helpful during a trip. The package includes original clothes and things to read, write, or use while traveling.
It includes:
Home decor
Stationery
Books
Jewelry
Clothing
Accessories
Drinkware
Food
Beverage
Interactive destination guides
Travel tips
You or someone you know is getting married? This is a beautiful box with luxury items for brides. It contained a dedicated beauty planner and many items to make each bride look spectacular. It focuses on skincare, hair care, and overall beauty.
It includes:
Luxury Skincare
Wellness products
Beauty Products
5-7 Products
Custom Monthly Boxes
This list of high-end subscription boxes cannot miss a perfect luxury box for gentlemen. The Gentleman's box is filled with lifestyle items to feel and look good. Every box has a theme, and the products are selected based on it.
It includes:
Lifestyle products (clothes, bags, objects, etc.)
Watches
Sunglasses
Backpacks
and much more
Vices is a box with luxury products that includes wines, foods, toys, spirits, and various tools. Each box is nicely packaged and contains high-end, top-quality products for pampering others and yourself.
The box is perfect for making great cocktails and new explosive drinks.
It includes:
Wines
Cocktail kits
Tools
A premium editorial book
Toys
Tech
All things gourmet
Product for entertaining
The Maker's Box comprises top-quality handmade products for wellness and health. A true artisan or farmer makes each item.
It includes:
Beauty products
Food
Clothing
Drinkware
and more
Read also: 13+ BEST LINGERIE SUBSCRIPTION BOXES TO SURPRISE HIM!
FREQUENTLY ASKED QUESTIONS